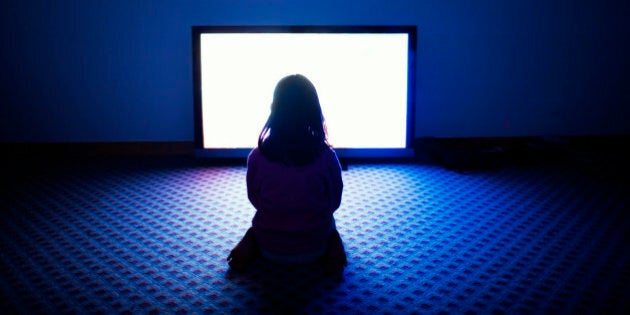 A group of unions and guilds involved in Canada's media industry are pressuring the federal Liberal government to undo changes to TV rules announced under the previous Harper government.
Starting this year, Canadians will be able to pick and choose the cable or satellite TV channels they buy, a move many consumers' advocates applauded. But a new study commissioned by those media groups argues those and other changes will harm the economy.
Specialty channels are at risk of disappearing and Canadian content will suffer under the new pick-and-pay rules, according to the report issued Tuesday.
It says the changes to TV regulations will cause more than 15,000 direct and indirect job losses by 2020, and will reduce Canada's economic output by $1.4 billion by that time.
"For good reason the new government has abandoned Stephen Harper's policy of denigrating the CBC. It should take the same approach to the CRTC's [TV] decisions," said Ian Morrison, spokesperson for Friends of Canadian Broadcasting, in a statement.
Friends of Canadian Broadcasting was one of the groups that commissioned the report, along with performers' guild ACTRA, the Canadian Media Guild, the Directors Guild of Canada and Unifor.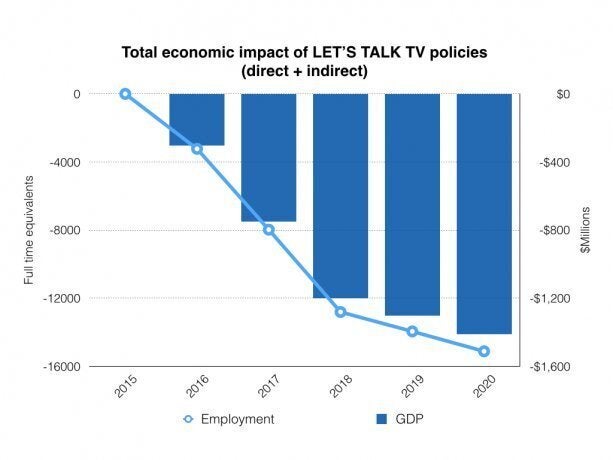 Changes to Canadian TV distribution rules will cost a cumulative total of more than 15,000 jobs, and will reduce GDP by a total of $1.4 billion by 2020, a new report predicts. (Chart: Friends of Canadian Broadcasting)
"Under pressure from the former government, the Commission placed so-called consumer protection ahead of the cultural and democratic interests of citizens and creators in its decisions," Morrison said.
The previous Harper government championed consumer-friendly TV and telecom policies (though some argue they failed to deliver) and it was under its watch that the new TV rules were announced.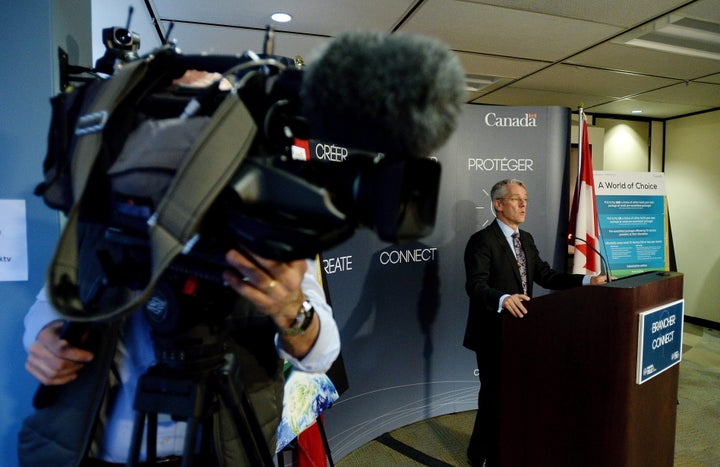 CRTC Chair Jean-Pierre Blais talks to reporters at the CRTC offices in Gatineau, Que., March 19, 2015. (Canadian Press photo)
The CRTC's new rules, announced last year, will require TV providers to offer smaller bundled channels or a-la-carte channels by March of this year, and both by the end of this year.
Broadcasters can also keep their existing bundled channel packages, but they will be required to offer a "skinny basic" channel package for no more than $25 a month.
The study says Canada's broadcasters and content producers will suffer with or without the rule changes, mainly due to technological changes like the arrival of streaming video services like Netflix. But the report predicts the pain will be much worse under the new regulations.
Cable and satellite broadcasters will see their revenue drop by $858 million by 2020, compared to what they would have made otherwise, the study estimates. That's a loss of 9 per cent of revenue. Speciality channels will be even worse off, losing $970 million, or 23 per cent of revenue.
By 2020, it sees job losses in media of 6,380 (some of which have already happened, the report says), plus additional losses of 8,300 jobs that indirectly depend on media spending.
The study estimates the changes would also reduce spending on Canadian content by around $400 million annually, though the Liberals' vow to restore some of the funding cut from the CBC could soften that blow, the report said.
"The war on evidence may be over elsewhere in government, but it seems to be alive and well at the CRTC," said Randy Kitt, Media Council Chair for Unifor, in a statement.
"The Commission failed to release any economic impact data accompanying its [TV] announcements. This study fills a void, and should send a powerful message to the new government."