The Huffington Post Canada Living has learned about a new food being crafted by a small Ottawa bakery that intends to take over the entire Canadian food scene.
In an exclusive interview, Tom Horthans, owner of Glebe-area bakery Sweet Canuck, tells HuffPost that he's come up with a recipe no Canadian will be able to resist — the PouTail.
Consisting of one part poutine, one part BeaverTails, all parts deliciousness, Horthans' secret creation will consist of fries crafted from the fried pastry, covered by a mushroom gravy and real Quebec cheese curds, and encased in a giant BeaverTails pastry. Additional toppings include everything from maple syrup to peameal bacon to ketchup chips to Saskatoon berries.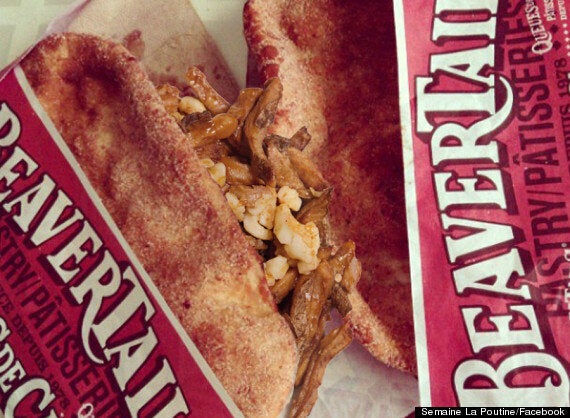 "I just realized that Canada never had its own cronut. Why should a country with a culinary landscape as diverse as ours not have a delicious dessert that's representative of all its taste?" he says, noting that his personal favourite PouTail topping is smashed cherry Timbit paste. "I think this is going to take every carnival, fairway, even weddings, by storm this summer."
Though Horthans has not yet offered the PouTail to the public as of this writing, he says his family has been enjoying a couple of samples every day after work. When we asked for our own sample, Horthans declined, saying it was not quite up to the standard he envisioned.
"I just want to keep things simple. The name is simple, the ingredients are simple, everything about PouTail will add simplicity to your life," he says with emphasis.
Unfortunately, Horthans admits there have been some delays getting in touch with companies like BeaverTails and Tim Hortons to license the rights to use their products, but he's confident agreements will soon be in place. Horthans expects to have the first batch ready in his Ottawa bakery in May, with a roll-out to the rest of the country by end of June.
What do you think of the PouTail? Would you try it? What toppings would you add? Let us know in the comments below.
(But doesn't the PouTail sound pretty delicious?)