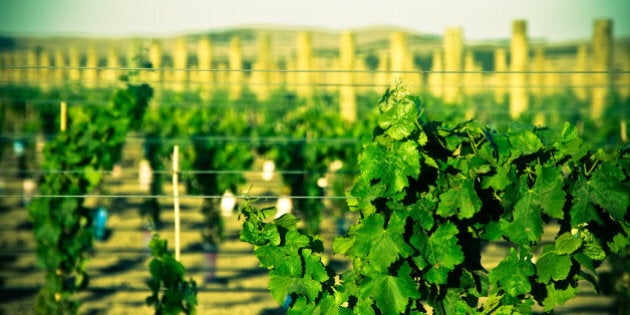 Once home to fur traders, gold miners and infamous train robber Billy Miner, Kamloops, B.C., now boasts lush farms, a stunning riverfront and the recently created Kamloops Wine Trail. Not one to miss out on a day of wine tasting (not to mention exploring, shopping and spa-ing), we packed our bags and drove straight there.
Stay:The Plaza Hotel, Kamloops' oldest tall building, is right in the thick of downtown, with spacious rooms and beds we were hard-pressed to leave in the morning (had it not been for the promise of wine). Check out the hotel's Fireside Steakhouse and Bar for delicious, locally sourced beef. The Plaza Hotel, 405 Victoria St., Kamloops, 250-377-8075, www.theplazahotel.ca.
Explore: Downtown Kamloops exudes a cool "antique" feel, meaning every visit should include a stop at the Kamloops Museum & Archives, where you can currently catch a fascinating exhibit by Mary Spencer, one of Canada's first female photographers. Kamloops Museum and Archives, 207 Seymour St., Kamloops, 250-828-3576, www.kamloops.ca/museum.
Dine: Local chefs work closely with farmers and winemakers to bring the terroir to the table. Breakfast at Hello Toast is a must (try the "Fun Guy" omelette, stuffed with sauteed emoki and white mushrooms, monterey and cheddar cheese) and the food at Terra Restaurant may have been among the yummiest we've ever tasted. Be sure to pair your meal with a local beer or wine.
Spa: With several ginseng farms in the vicinity, Kamloops' Sunmore Ginseng Spa takes full advantage of this locally grown medicinal herb, widely known for its stress-reduction properties. Indeed, the ginseng detoxifying body wrap left our skin glowing and our minds at ease. Sunmore Ginseng Spa, 925 McGill Pl., Kamloops, 250-372-2814, www.sunmoreginseng.com.
Wine: Put yourself in the capable hands of TasteFull Excursions (so that your sipping doesn't interfere with your safety) and spend a day exploring this new wine region. Harper's Trail Winery produces stunning wines with excellent minerality and acidity reflecting the limestone soils, while a range of grapes you've never heard of await to be discovered at Monte Creek Ranch. Next, prepare to be blown away by the Privato's Pinot Noir (buy a little cheese and meat plate and linger in the lovely picnic area), and be sure to take Sagewood Winery's delightful vineyard tour before grabbing a bottle of Marechal Foch to go. TasteFull Excursions, 250-314-4555, www.tastefullexcursions.ca.
Beer: If ale's your drink of choice, strut over to the Noble Pig and Red Collar breweries, both in downtown Kamloops. With a full kitchen, the former serves up flatbreads and burgers along with its brews while the latter boasts a huge seating area complete with board games and a friendly brewery dog.
Cheers! --Cassandra Anderton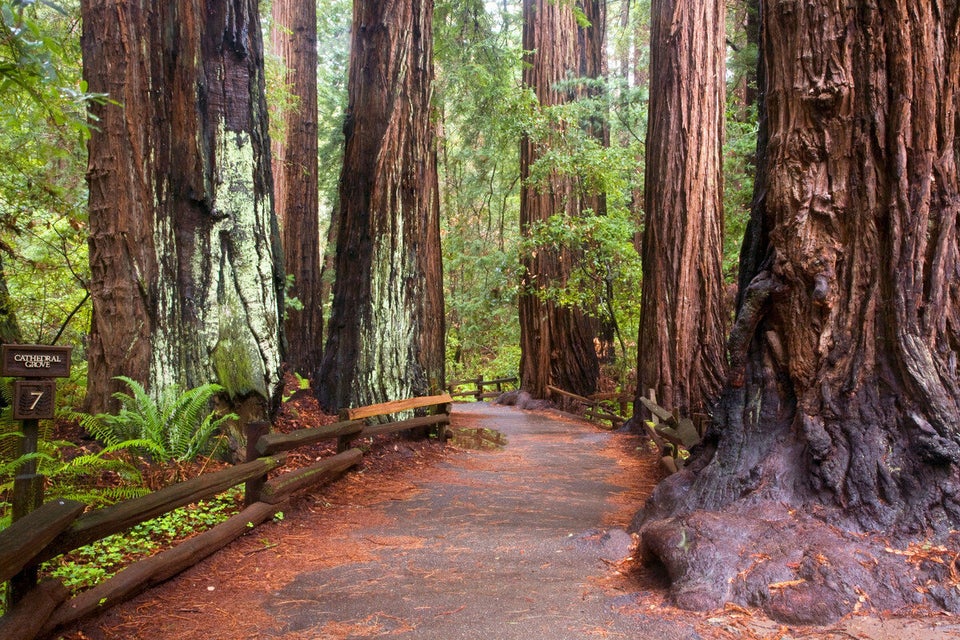 Natural Wonders Of British Columbia
Popular in the Community