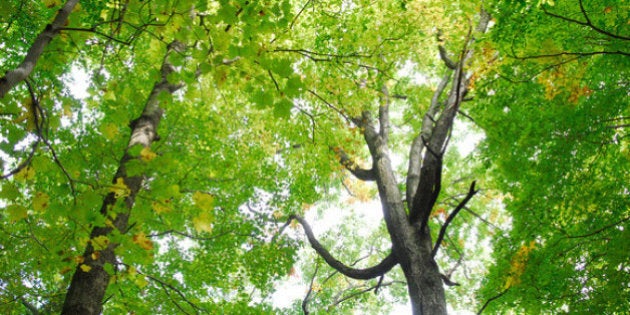 It's often said that we stand on the shoulders of those who came before us. In fact, we owe much thanks to our elders for their contributions to society: working, raising a family, passing on values and leaving a legacy behind. But what about the grandparents of the natural world?
As we celebrate National Forest Week, old-growth forests come to mind.
Old growth: A state of being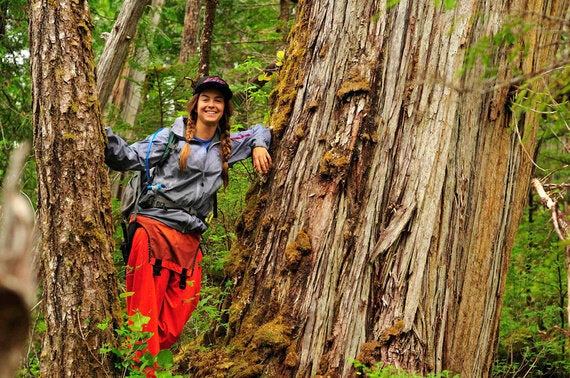 Gullchucks Estuary, British Columbia (Photo by Tim Ennis/NCC)
Dan Kraus, the Weston conservation scientist at the Nature Conservancy of Canada (NCC), explains that old-growth forests refer to forests that have been relatively undisturbed for a long time (by natural occurrences such as wildfires, insect outbreaks, or human activity like logging). They are structurally and ecologically diverse and often remain very stable for centuries. Old-growth forests feature multi-layered canopies with various tree species at different stages of their life cycle. In turn, old trees support species that don't occur in younger forests. They play an important role in sequestering carbon above and below ground.
"Big, old trees act as giant reservoirs of carbon, water and nutrient cycling, even after when they fall as dead wood," Kraus says.
What counts as old?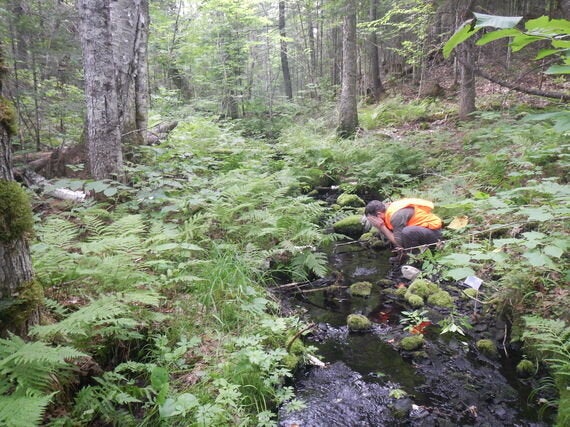 Cooling off at an old-growth forest (Photo by NCC)
In British Columbia, trees in coastal rainforests where natural occurrence of fire is less frequent can live to be a thousand years old, whereas forests in interior B.C. may reach old growth by 120 to 140 years. Hillary Page, director of conservation planning and stewardship, says one visit to B.C.'s Big Tree Registry will show you how varied the old forests are across the province.
Josh Noseworthy, conservation biologist in NCC's Atlantic Region, says old growth in the Maritimes is generally defined by a forest with trees greater than 150 years old, but many tree species in this region can exceed 300 years old.
Today, it is estimated that less than one per cent of old growth remains in the Maritimes (compared to 50 per cent of forest landscape pre-European settlement). Old forests are generally in decline in other parts of Canada due to land clearing and improper forestry practices.
In Eastern Canada, old-growth forests are mostly made up of tree species that are long-lived and tolerant of shade, meaning they can regenerate beneath forest canopy. The most characteristic species in the Maritimes are red spruce, while eastern hemlock, eastern white pine, eastern white cedar, yellow birch and sugar maple are all species that can be found in old-growth forests in Quebec and Ontario.
Iconic species in B.C. include coastal Douglas-fir, Sitka spruce (the largest recorded is 81 metres tall and 13 metres in circumference) and western red cedar.
A home for many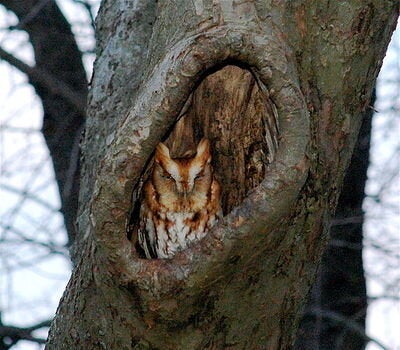 Eastern screech owl (Photo by Wikimedia Commons, Epeterwolf)
Old-growth forests offer precious habitats for animals and plants. Many wildlife species use cavities to nest and live in -- such as wood ducks, screech owls and flying squirrels, which require large, partially decayed trees for nesting. Some of Canada's at-risk species, such as northern spotted owl and oldgrowth specklebelly lichen, may also be found in old-growth forests.
A number of lichen and moss species are restricted to old-growth forests. The high amount of downed woody debris in older forests is also prime habitat for salamanders and other amphibians. Recent insect surveys in New Brunswick old-growth forests have revealed a number of beetle species new to science!
On Canada's West Coast, marbled murrelets nest on the large, mossy branches of ancient trees whereas in the Interior, mountain caribou rely on lichens growing on old-growth trees to survive.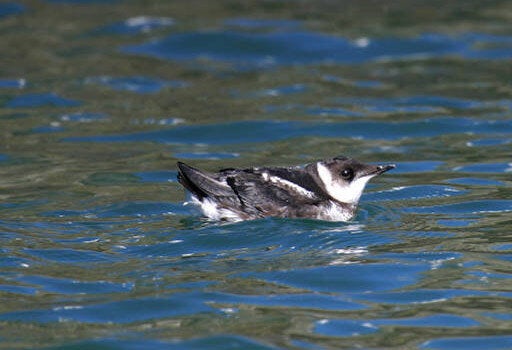 Marbled murrelet (Photo by USFWS, Lowe, R.)
Helping forests grow old
Aside from securing land where old-growth forests are found, the Nature Conservancy of Canada is developing a manual for the Acadian forest ecoregion to help woodlot owners, protected area managers and other land trusts restore old growths on their lands.
In Ontario, one of the restoration strategies involves recreating pit and mound micro topography on lands converted for agriculture to help forests like Clear Creek Forest recover to their prior glory and to grow old.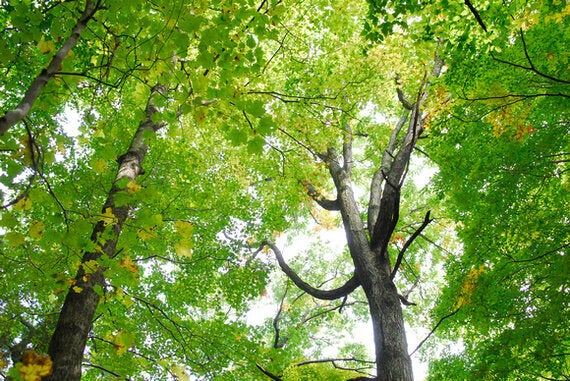 Backus Woods, Ontario (Photo by Simon Wilson)
The Happy Valley Forest, on Canada's Oak Ridges Morraine, holds all the elements to achieve old-growth structure in the next 50 years and will be a valuable model for forest stewardship in North America.
Another stellar old-growth site is Backus Woods, one of few sizable forests that escaped agricultural clearing. It is exceedingly rich in biodiversity.
Reflecting on these grandparents in nature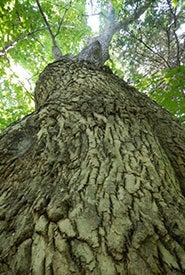 White ash (Photo by Josh Noseworthy/ NCC staff)
This fall, why not to reflect on your favourite old tree? Perhaps it's a well-known tree in your family estate, or one that you climbed as a kid. As for me, this takes me back to a big willow tree towering over the slope on my way to swimming practices some 20 years ago. I've not yet encountered another giant on my daily commute in Canada, but I hope to marvel at one of these ancient giants in the near future.
Written by Wendy Ho, editorial coordinator for the Nature Conservancy of Canada. This post originally appeared onLand Lines.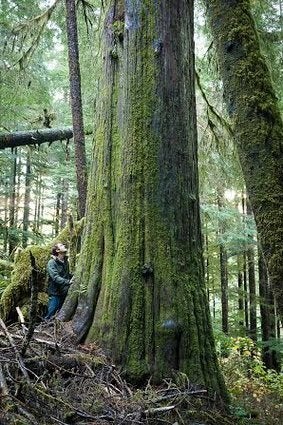 B.C.'s Old-Growth Trees