After interviews with dozens of former MPS, Alison Loat and Michael MacMillan discovered something surprising: Canada's politicians aren't very eager for us to know that they're politicians.
Loat and MacMillan, who co-founded the non-partisan think-tank Samara, are the authors of the new bestseller Tragedy in the Commons. Loat stopped by the HuffPost Canada office in Toronto this week to talk about what she sees as Canada's failing democracy.
Hear her talk about our MPs' little secret in the video above and watch the entire interview here.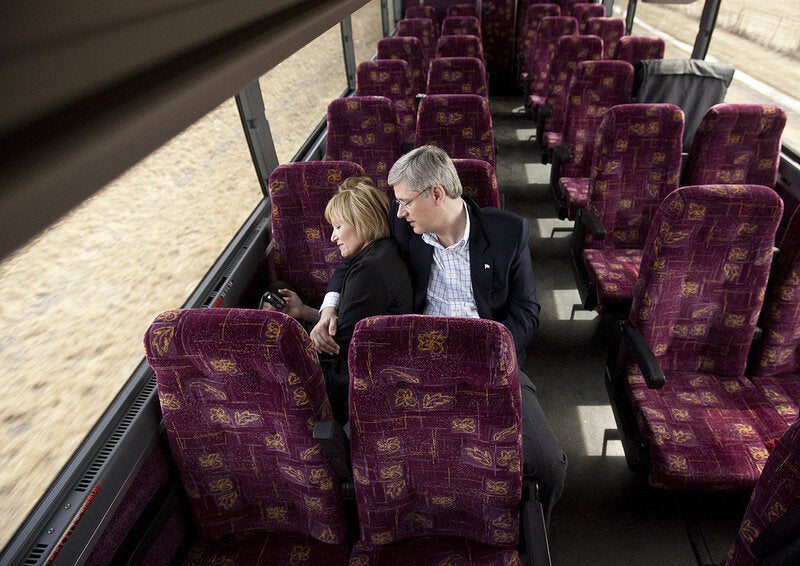 Memorable Stephen Harper Pictures
Popular in the Community