Vancouver has once again overtaken Toronto to be the most expensive city in Canada, according to an annual cost-of-living survey.
The survey from human resources consultancy Mercer ranks Toronto second, followed by Montreal and Calgary.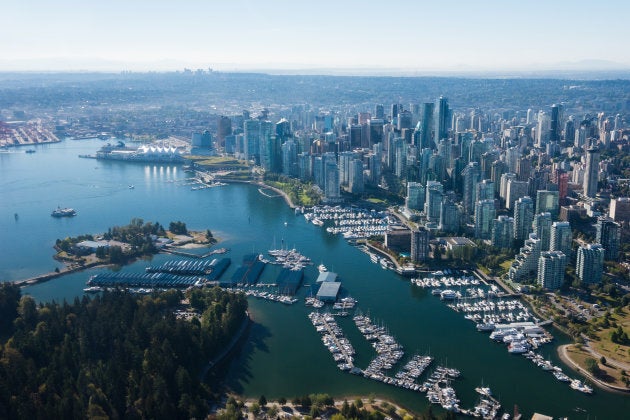 Given the soaring cost of housing in Toronto and Vancouver, you'd think both these cities would be near the top of the most expensive cities worldwide. But Canadian locales actually occupy mostly the bottom half of the list of 209 world cities.
Vancouver ranked as the 107th most expensive city in the world, while Toronto came in 119th, followed by Montreal (129th), Calgary (143rd) and Ottawa (152nd).
Compare that to U.S. cities, with New York ranking ninth most expensive in the world, followed by San Francisco (22nd), Los Angeles (24th) and Chicago (32nd).
"Although the cost of living in Vancouver or Toronto may be high for locals, both cities remain attractive destinations for expatriates placed by organizations outside the country," Gordon Frost, head of Mercer Canada's career business, said in a statement.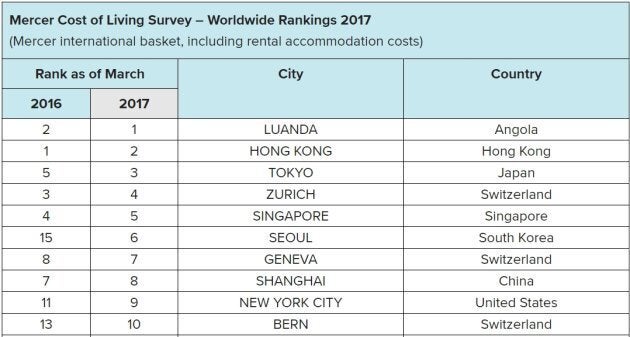 So why do Canadian cities rank so low, when these cities seem so pricey?
One major factor is relative exchange rates. Canada's dollar has sunk in recent years, following oil prices downwards. That has reduced the cost of living in these cities from a global perspective. Of course, to a local earning local currency, that doesn't make much difference.
For example, Vancouver ranked as the 64th most expensive city in the world in 2013, but fell all the way to 96th place by 2014, as the Canadian dollar declined.
In fact, thanks to a partial bounce-back in the loonie over the past year, Canada's priciest cities actually rose in the ranks from the previous year. Vancouver is up a full 35 spots this year.
"The Canadian dollar has appreciated in value, triggering the major jumps in this year's ranking," said Nathalie Constantin-Métral, the principal at Mercer responsible for compiling the rankings.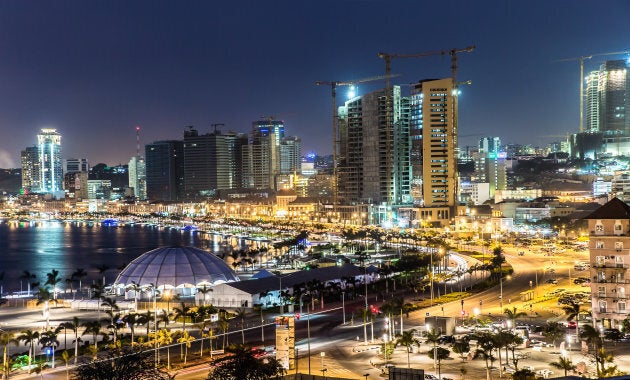 Another element to remember is that Mercer Consulting carries out these cost-of-living surveys for business expats — people who are sent on company business around the world. So it measures cost of living differently from how locals would.
For example, Luanda, Angola, topped this year's list as the most expensive city in the world. But as part of that cost, Mercer counted the cost of providing your own security. If you're a local in Luanda, chances are you aren't paying a combat team to protect your home.
For those facing down million-dollar home prices in Toronto and Vancouver, it may be little comfort to know that things look affordable from the outside. But hey, at least we know things could be worse.
What's Going On In Housing?

Our weekly newsletter delivers the news and analysis you need on Canada's housing market. Sign up below and don't miss an issue.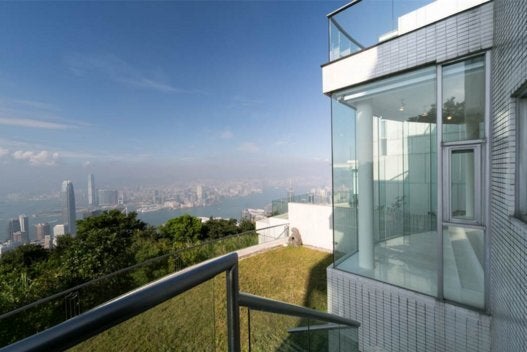 The World's Most Expensive Streets Look Like This