NEW YORK — Canada will export its program of private refugee sponsorship around the world with the help of the United Nations and billionaire George Soros, announced the Liberal government.
At least 13 countries have made inquiries about Canada's unique system in the hope of potentially emulating it, Immigration Minister John McCallum told reporters Tuesday.
The United Kingdom is in the process of implementing a version of Canada's program where private citizens provide funding to bring in refugees and help them get set up in their new home. Australia, Spain and Japan have also expressed interest.
"Every country's circumstances are different but we believe this is a good model which is exportable to other countries," McCallum said.
"You are miles ahead if you can bring refugees in supported by our own citizens. Then they have a base from which to go. They have a welcome, rather than having refugees come in uninvited or illegally or alone," he said.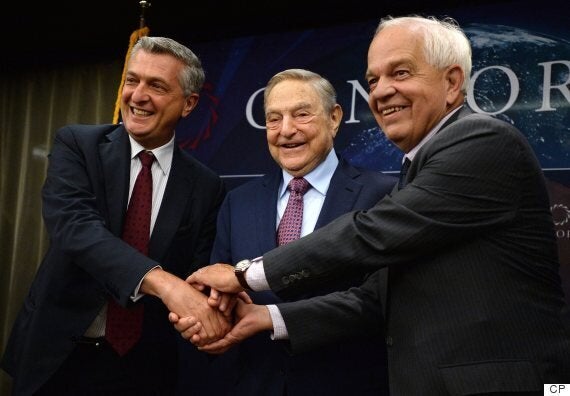 Research has demonstrated that privately sponsored refugees tend to have relatively early, positive integration and better settlement outcomes, the government noted in a press release.
The initiative between the Government of Canada, the United Nations High Commissioner for Refugees and Soros' Open Society Foundations is at its infancy. Details, including funding arrangements, will be decided at a meeting in Ottawa in December.
The funds pledged were not a "gargantuan amount," McCallum said, not "hundreds of millions of dollars" but more than $10 million.
The initiative, according to the government's press release, would:
Expand the use of private sponsorship as a pathway for refugees
Encourage the expansion of resettlement by building the capacity of states, civil society groups and private citizens to launch private sponsorship programs
Mobilize citizens to directly support refugees and encourage "a broader political debate that is supportive of refugee protection."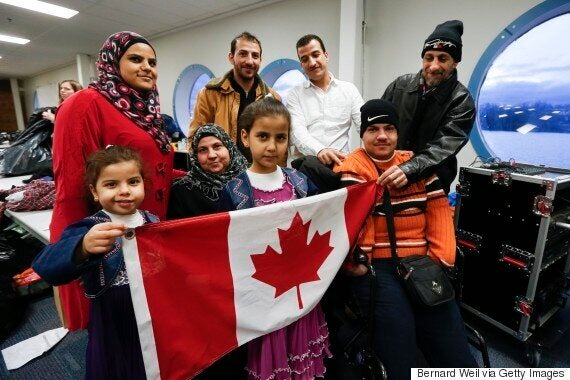 Canada's program was developed under the Pierre Trudeau and Joe Clark governments in the late 1970s as a response to a migration wave from Vietnam. It has facilitated the resettlement of more than 275,000 privately-sponsored refugees.
Last year, Canada's program gained new attention amid the wide-ranging effects of Syria's five-year civil war.
Under the government plan to resettle 25,000 Syrians by early this year, nearly 9,000 were privately sponsored and another 2,000 were sponsored by a program that blends private and government support.
The program set a cap of private sponsorships allowed per year. It allows people to sponsor a refugee for $12,600, which includes help with income and initial costs like groceries and rent.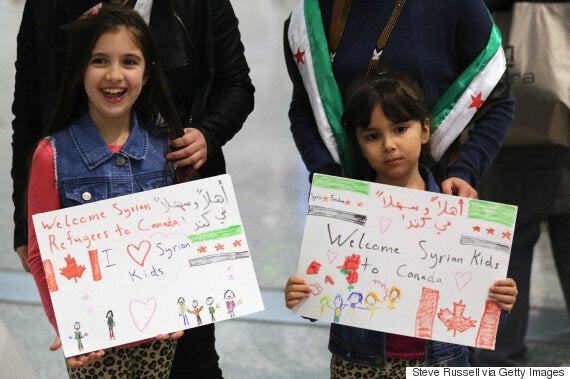 McCallum said Canadians would be proud of what he's hearing at this week's United Nations conference: "This is a place where Canada can stand tall. The international community has recognized and strongly supported what we have done.''
He noted, however, the numerous challenges ahead. He said refugees to Canada have all been housed — now he says the big hurdles to clear are English- or French-language training, and integration into the job market.
The troubles refugees experience should come as no surprise, he added.
"We asked for vulnerable people — we got vulnerable people,'' he said. "The other side of that is it takes longer to settle them in.''
McCallum also suggested Canada might increase its refugee intake next year, after the government sets its annual targets: "Of course I would like to see more. It is a long tradition of Canada to welcome refugees... How many we will welcome — we have to determine that and we'll announce it in November.''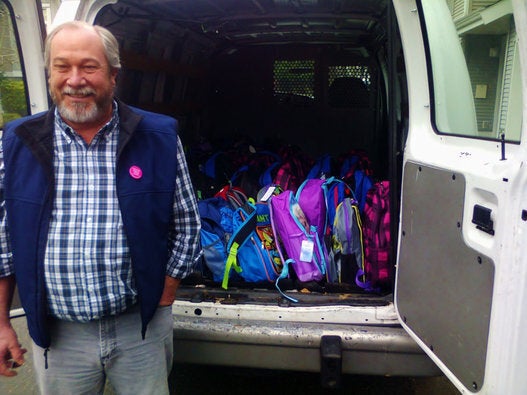 Great Things Canadians Have Done So Far For Syrian Refugees