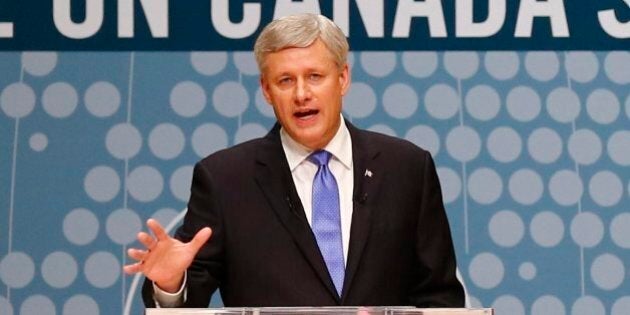 The government's response to the Syrian refugee crisis is a policy shaped more by long-term vision than by recent headlines, Stephen Harper said Monday.
At the Munk Debate on foreign policy, the Conservative leader called a pledge to bring in 10,000 additional refugees from the Middle East "generous."
"The reality is that Canadians expect us to react in a way that is generous and also responsible," Harper said.
"We haven't opened the floodgates. Some European countries just started letting everybody in and now they're trying to reverse their policies," he said, referencing Germany's decision to close its border to Syrian refugees.
Harper said that Canada's move to accept more Syrian refugees was not a reaction to renewed international attention on the ongoing humanitarian crisis.
"We're not chasing headlines," the Conservative leader said. "We've arrived at it through consulting officials and through proceeding on a program that is by all standards generous."
Canada's promise mirrors the United States' own commitment to welcome 10,000 refugees, Harper mentioned, comparing the population of the two countries.
"And that's the responsibility of the Government of Canada: not to chase headlines," he said. "It's to make sure we act in a way we can actually fulfill."
Liberal Leader Justin Trudeau responded by highlighting Canada's traditional reputation as a refugee-welcoming country.
"It's not about politics. It's about being the country we've always been," he said.
Harper continued on his point, mentioning how some European countries are now back-pedalling their open-doors policy.
"And those countries in the world who responded to these headlines … have rapidly regretted that and are now trying to put in place the very kind of system that Canada has been pursuing all along.
"It is not based on the headlines, it is based on the right thing to do," he reiterated to applause from the audience.
Outside the debate venue at Toronto's Roy Thomson Hall, people gathered to protest Canada's immigration rules and "destructive" overhaul of environment and economic policies.
During the two-hour debate, NDP Leader Thomas Mulcair debunked Harper's comments, describing them as out of touch with Canadian values.
"I don't accept that you're the prime minister of Canada to say that trying to help the most needy of the Earth, help people fleeing a tragedy on a scale not seen since the Second World War…. is somehow 'chasing headlines,'" he said.
"I find that disrespectful."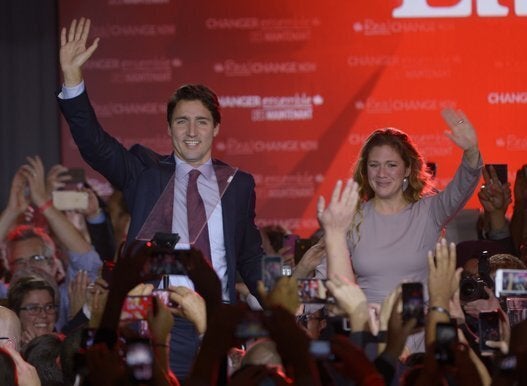 In Photos: Canada Election 2015
Popular in the Community