Thomson and his family have a net worth of $22.6 billion, placing them 27th on the list of world's largest fortunes.
Second place belongs to Galen Weston, of Loblaws and Wonder Bread fame, with a fortune of $8.5 billion.
In all, 32 Canadians made the list of 1,645 billionaires around the world, but Canada seems to punch a little below its economic weight when it comes to this ultimate group of the super-rich.
Mexico, France, Italy, Spain and even Nigeria had at least one billionaire ranking higher than Thomson.
But that might just be good news for those worried about income inequality in Canada: It suggests wealth doesn't concentrate to the same extreme here as in some other countries.
The U.S. has 17 private fortunes larger than Thomson's.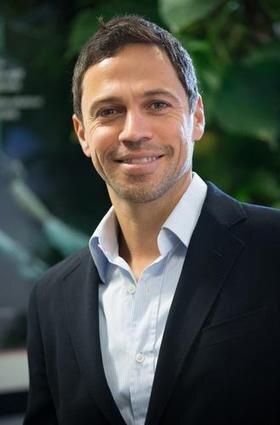 Richest Canadians, According To Forbes
Microsoft founder Bill Gates, who led the list for 15 of the past 20 years, won the spot back from Mexican telecom mogul Carlos Slim Helu, who had topped the list for the past four years. Gates' net worth is estimated at $76 billion; Slim Helu follows at $72 billion.
Spanish clothing magnate Amancio Ortega, known for the Zara retail chain, maintained his third-ranked spot and came out ahead of famed U.S. investor Warren Buffett, who ranked fourth. Larry Ellison of Oracle came in fifth.
Forbes says a record number of billionaires made the list this year, with an average net worth of $4.7-billion. That's up from 1,426 billionaires last year with a net worth of $4.2 billion. Total net worth of this year's list was $6.4 trillion, up from $5.4 trillion last year.
The magazine said that 1,080 of the billionaires were self-made, 207 inherited their wealth and 352 inherited a portion but are still growing it.
The largest net worth gainer on the list was Facebook's Mark Zuckerberg, who more than doubled his fortune to $28.5-billion as the value of his company's stock soared. He ranks 21st on the list.
-- With files from The Associated Press
Popular in the Community