If you had to guess how important the tar sands are for our national economy, you wouldn't be alone if you think they're a big deal. Canadians are repeatedly warned that our economic well-being rests on how fast we can dig up, ship and burn this oil.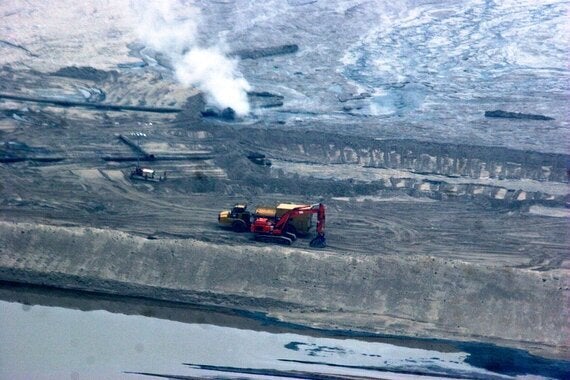 But in reality, the tar sands' impact on our economy is less than you'd think.
A recent International Monetary Fund (IMF) report pours cold water on perception, driven by industry and government public relations efforts, that the tar sands are Canada's key economic driver. It also paints a clear picture of how much risk, and little reward there is for provinces poised to watch bitumen pass through their watersheds, backyards, and forests in high risk pipelines and rail cars.
The IMF is just the latest in a list of credible economic experts that are pointing out that when it comes to the resources the government is pouring into pushing the tar sands, Canada is not getting a great return on its investment, and won't any time soon.
The report exposes just how little of Canada's economic growth is driven by our fastest growing source of greenhouse gas pollution -- the tar sands -- and what the impact would be if plans to expand the industry are allowed to proceed, or are stopped in their tracks. Currently, the industry has plans to triple tar sands production by 2030.
The tar sands represent just two per cent of the Canadian economy. According to the IMF report, if the expansion is slower than planned, following a rejection of the Keystone XL pipeline for example, Canada's GDP would only be 0.5 percentage points lower in a decade than it would have been otherwise. In a scenario where there are zero restrictions on tar sands growth (AKA the International Energy Agency's pathway to climate catastrophe), Canada's GDP would be just two per cent higher in 10 years.
Stack those numbers up against the growing costs of climate change disasters that Canada is facing and the benefits look even smaller. According to a recent report by a major insurance agency, Canada's economy was "battered" by climate change related events in 2013. The cost to the Canadian economy of the Calgary floods alone is estimated at almost $5 billion.
We all know that the tar sands have contributed to some economic growth -- just not nearly as much as we are led to believe. And, despite government and industry claims that the benefit is spread across the country, the IMF report points to serious regional disparity when it comes to who benefits.
While many provinces are being pressured to assume the high risks of tar sands pipelines through some of their major watersheds, pristine forests, and even people's backyards, it really is an all risk, no reward scenario. Of the 90-cent boost to Canada's GDP per dollar of investment in the tar sands, 82 cents goes directly to Alberta, with Ontario seeing only 4 cents. The remaining 4 cents is spread across the rest of the country. Hardly a nation-building project.
We are faced with a choice between continuing huge investments to develop a sector that is fuelling climate catastrophe and damaging communities with little economic gain, or refocusing on developing an advanced energy mix that will protect our climate, our communities and help us move towards a robust 21st century economy.
Compare this sector to the potential gain if Canada were to make meaningful investments in the exploding clean energy economy: the market share that Canadians could have in this multi-trillion dollar economy could leap from $9 billion to $60 billion by 2020 with the right support. And it could position Canada to play meaningfully in this century's smarter, advanced energy economy.
So why is the Canadian government putting all of our eggs in a basket that it knows isn't even a winner? We're putting our reputation, climate, environmental protection laws, watersheds, communities and health on the line for a sector that would barely put a dent in our GDP over the coming years.
If Canada can make the right choice and tone down the 'dig baby dig, drill baby drill' mentality, not only would Canada not be worse off economically, but we would have a safer environment, and be able to seize the incredible opportunities to invest in the sophisticated clean technology that is going to power this century.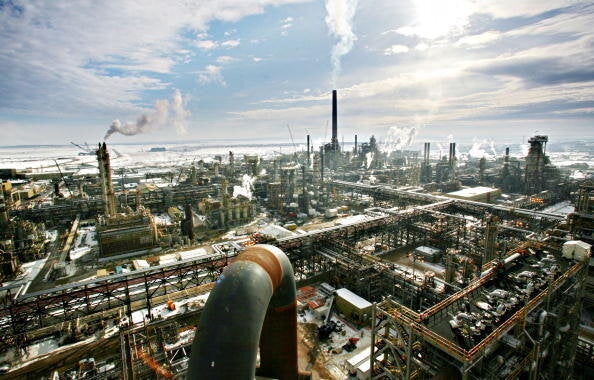 The Oil Sands and Canada's Environment