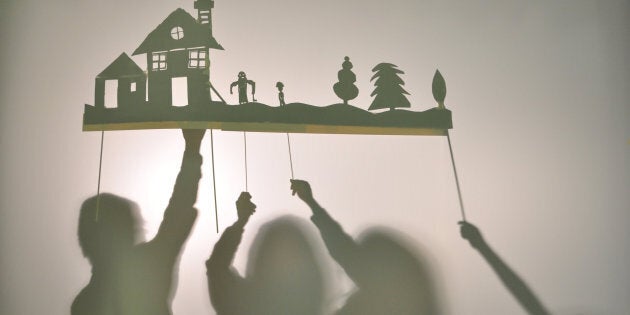 Something is happening in Canada these days that hasn't happened in at least 45 years: The share of Canadians who own a home is shrinking.
This isn't just an abstract problem for academics to pore over. Homeownership has become the primary way that Canada's middle class accumulates wealth. If fewer people have access to it, that could have consequences for the material well-being of the whole country down the road.
According to an analysis of census data from Point2 Homes, 88 of Canada's 100 largest cities saw their homeownership rate fall between the 2011 census and the 2016 census.
As Statistics Canada reported earlier, the percentage of households that own their own home fell to 67.8 per cent in the 2016 census, from 69 per cent in 2011. And there's every reason to believe that trend has continued since.
The new analysis found that — with the exception of Halifax — the largest declines in homeownership took place in the cities that have seen the largest house price growth — Toronto, Vancouver and Victoria.
Only a few of Canada's larger cities — Montreal and Saskatoon, notably — saw their homeownership rates rise in the most recent period.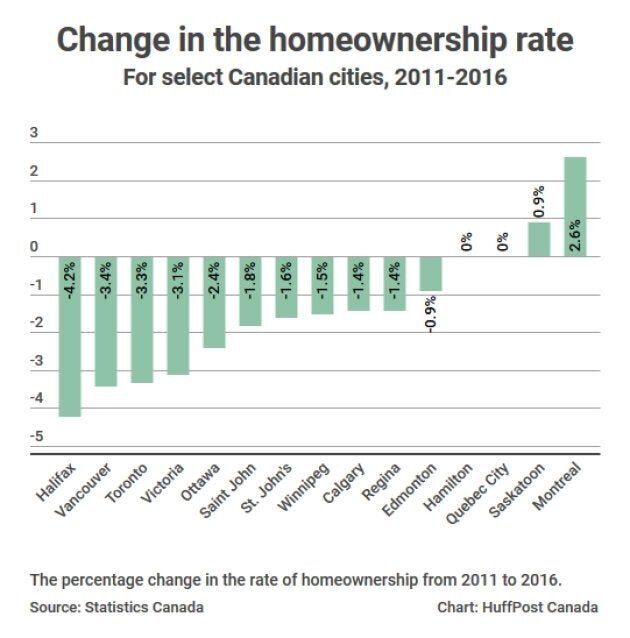 The analysis points to the oil price crash of 2015 as a cause of this shrinking ownership rate.
"The collapse of oil prices and the country's heavy reliance on exports to (China) pushed Canada into a recession. The ensuing economic deceleration affected wages, hence lowering people's purchasing power," Point2 Homes noted on its website.
But that alone can't fully explain what's happening. After all, Canada saw much worse recessions in earlier decades, and homeownership continued to grow all the same.
So what can explain it? One thing is the economic struggle facing millennials. Thirty-year-olds in Canada today are less likely to own a home than their parents were at the same age, with 50.2 per cent owning a home, compared to 55 per cent for their parents.
As youth push back homeownership, the ownership rate declines.
Home affordability deteriorating rapidly
If what's happening is just a delay in homebuying, then over time we can expect ownership rates to stabilize and return to where they were. But there is something large standing in the way of that: Rapidly deteriorating home affordability.
In the 11 major cities surveyed for the index, the average monthly mortgage payment has jumped to nearly half (48.7 per cent) of the average income. That's way above the long-run average of 39.6 per cent.
While prices have largely stopped growing in the hottest markets (Toronto and Vancouver), mortgage rates have been going up, more than offsetting any price cuts.
For Canada as a whole, housing affordability is at its worst levels since the early 1990s. Back then, the Bank of Canada pushed interest rates to astronomically high levels. That hurt the economy, but it dragged down house prices that had grown too high, bringing them back to affordable levels over time.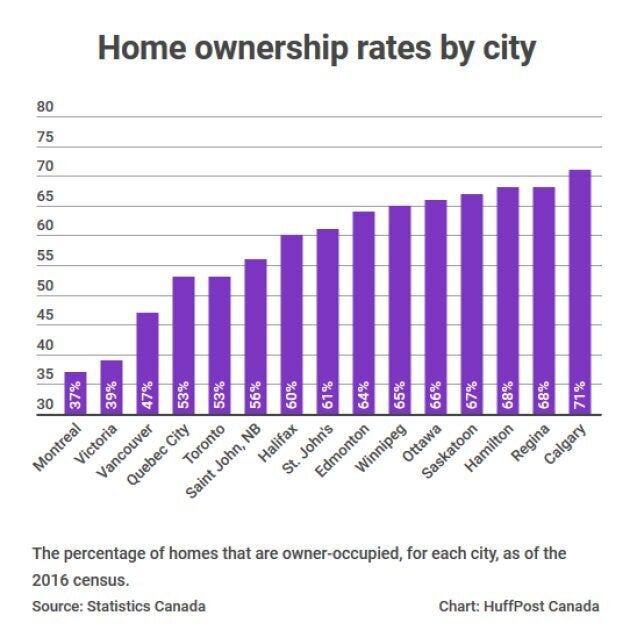 Today's rise in mortgage rates is much milder, and it's no certainty that it will trigger a price correction that would bring prices down to historical affordability levels.
In a country where homeownership is so crucial to wealth accumulation, and where social status is often closely linked to your place of residence, it's a bad sign when so many young people say they are planning on being permanent renters. The need for policies to support affordable housing is becoming painfully, glaringly obvious.