Last week, my Twitter followers and friends witnessed what some are calling are a mental health crisis and what others are citing as a major personal breakdown. Heck, even one of my friends suggested I went "all Charlie Sheen" over social media. The events that led up to me using Twitter as an outlet are complicated but I'll do my best to sum it up for context.
For the past six months I have sat on a youth-led advisory council for a national mental health organization. From day one I was subjected to anonymous complaints, targeting, bullying, and verbal attacks by two of my fellow council members. At the beginning of the summer I negotiated an agreement with the chair and vice chair of the council that would hopefully put an end to the bullying and would provide a blueprint should it continue to happen. The blueprint was to be put into place this past weekend.
I learned early last week that due to a lack of time and resources the well thought out agreement would not be executed nor would they commit to a timeline of putting it into place because they had more "important things to do." I wasn't offered an alternative and less time consuming resolution even when I asked. This led to me more or less snapping and showing the world how I was feeling on the inside. I was upset that as all this was happening I continued to be bullied.
During my time of not feeling like myself (including an ongoing lack of sleep) I could have used the support of mental health professionals. It is clear to me that Canada is behind when it comes to what constitutes appropriate mental health treatment for its citizens. When I was a Crown Ward I had professionals at my fingertips all hours of the day. Nowadays, I have no steady professionals monitoring my care because I'm over the age of 18 and because the cost of their services isn't covered by the provincial healthcare plan.
Services in many communities such as mine are not readily available or their wait lists are so long it concerns me that a crisis will be unavoidable. The social/crisis worker at my local hospital will only meet with patients when they're in crisis or, in other words, they need to be suicidal.
As I've said in previous blogs it makes absolutely no sense that our healthcare system won't provide and fund ongoing mental health support to people outside of a hospital. Canada prides itself on having a one-tiered healthcare system but it is clear to me only those with an overstuffed wallet who can afford ongoing mental health support outside of a hospital such as a psychologist or therapist. No matter what our income, we all deserve the same type of services and certainly ones that keep people at home, in the workplace, and out of hospitals.
I am grateful for all of my friends and complete strangers that offered me their help last week. No offence, but people like me can't and shouldn't have to rely on the kindness of others in a time of need. Canada is putting a lot of time, money and resources into evaluating mental health reform but it is happening at too slow of a pace and it is extremely challenging getting stakeholders and key decision makers on board.
I have sat on and am currently sitting on numerous advisory panels, councils, and committees. The passion to change and reform such a broken system is at an all-time high and I understand there are so many layers and people involved. Not much has changed in my 10 years of publicly advocating for mental health reform. I know Rome wasn't built in a day but I'm starting to become really irritable and losing my patience. Let's stop the talking and get down to action so we can save lives and prevent another mental health crisis.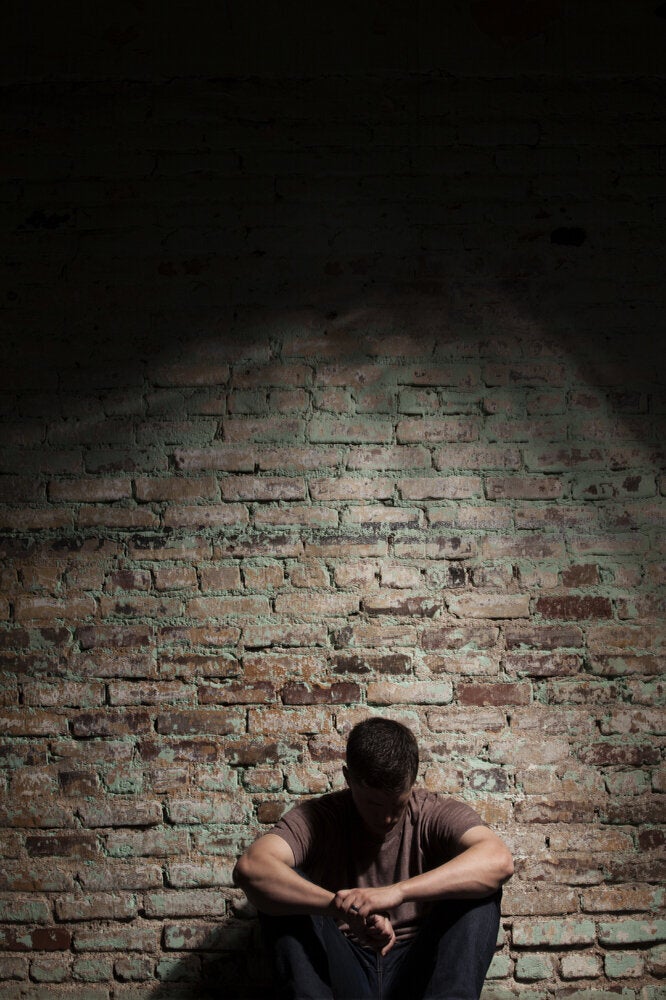 Facts About Mental Health in Canada
Popular in the Community