Canada's jobless rate fell to 6.8 per cent in November, from 7 per cent the month before, but not because the country is churning out jobs.
Rather, job-seekers are dropping out of the workforce, reducing the number of people looking for work, Statistics Canada said in its Labour Force Survey Friday.
This usually happens when people are unable to find work for a long time and become discouraged. But in Canada today there's another factor: The large Baby Boomer population is retiring, shrinking the workforce.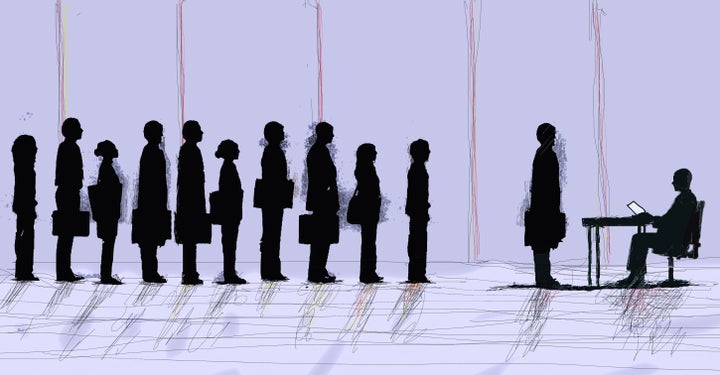 Canadian job-seekers are getting discouraged and leaving the workforce, Statistics Canada says. (Image: Getty Images)
The country added a net total of 11,000 jobs in the month, but all of the gain was in part-time work. Full-time employment fell by 8,700 positions, while part-time jobs grew by 19,400.
In fact, over the past year, Canada has lost 30,500 full-time jobs, while gaining 213,700 part-time jobs. That likely helps to explain why wages in Canada are falling, when adjusted for inflation.
"Plenty of jobs in the offing, but not the kind of work we'd like to see," CIBC economist Avery Shenfeld wrote in a client note.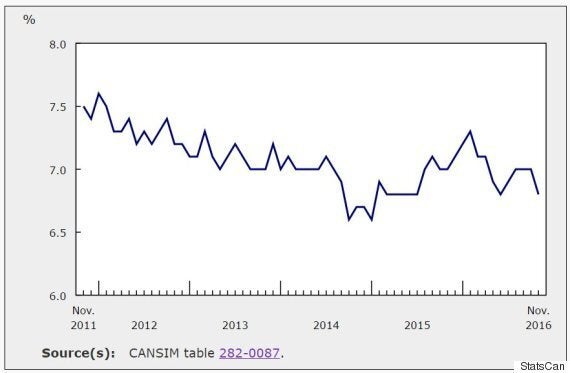 Canada's unemployment rate dropped to 6.8 per cent in November. (Chart: StatsCan)
Ontario saw the strongest job growth, adding 19,000 positions, while Alberta lost 13,000 jobs in the month. British Columbia, which has seen the strongest job growth in Canada over the past year, lost some of its momentum, with employment flat for the month.
On the bright side, Canada's housing boom is still driving job growth. Jobs in finance, insurance, real estate and leasing jumped by 54,000 over the past year, StatsCan reports. The largest percentage job increases were in information, culture and recreation, which added 45,000 jobs, an increase of 5.9 per cent in a year. That's likely the result of the tourism boost that has happened since the loonie fell.
Bank of Canada governor Stephen Poloz said earlier this week that the economic future of Canada lies with services and not manufacturing. The StatsCan data bears this out. The services sector of the economy added 1.8 per cent new jobs over the past year, while the goods-producing sector has lost 1.6 per cent of its jobs.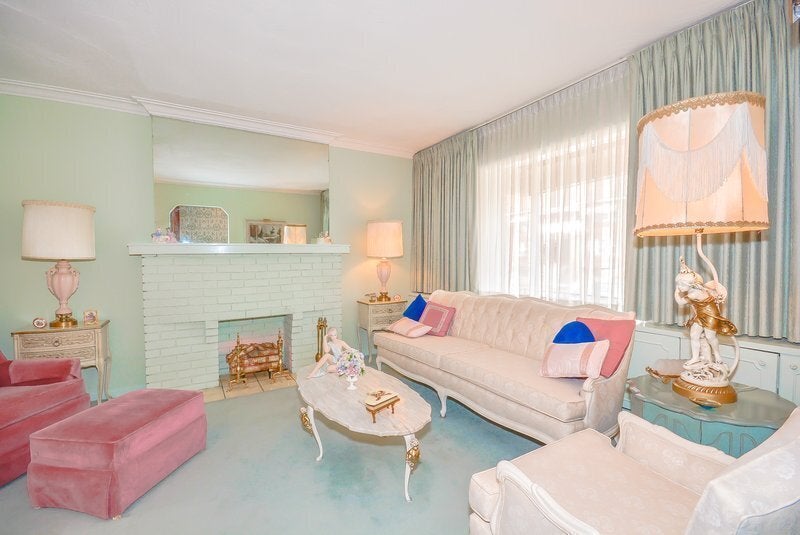 Jobs of the Future
Popular in the Community