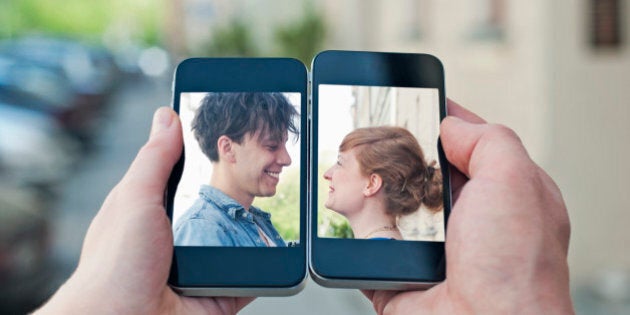 Canada's new rules for wireless came into force Monday, marking the official end of much-hated three-year contracts for cellphone service.
As of Monday, anyone signing up for a wireless contract will be able to cancel that contract after two years without penalty. Wireless providers have been preparing for the move since the CRTC announced its wireless code of conduct last summer, and have for the most part shifted to two-year plans.
The rules coming into effect today apply to new contracts, but as of next June, they will apply to all contracts, including those signed before today.
But in a statement issued Monday, the CRTC made no mention of the challenge and made clear the new rules are in force.
"The coming into force of the wireless code marks the beginning of a more dynamic marketplace for wireless services," CRTC Chairman Jean-Pierre Blais said in the statement.
"Rather than feeling trapped by their contracts, Canadians will be able to make informed choices about the wireless services—and service providers—that best meet their needs every two years, if not more often."
The new rules also require wireless firms to write contracts that are "easy to read and understand."

Wireless Brands With The Most Complaints
Excess charges for data above the amount included in a contract will be capped at $50 per month. Telecom firms argue this means they will have to cut some customers off from data usage when they hit the maximum overage charge.
National and international roaming charges will be capped at $100 above the usage defined in subscribers' contracts.
Additionally, wireless subscribers will be allowed to unlock their cellphone immediately if they paid full price for it, or 90 days after purchase, if they received a discount as part of a wireless plan.
Finally, subscribers will be given the option to accept or reject changes to their contracts.
But even as the CRTC puts its new rules into place, some provinces are setting up wireless rules that are tougher than the ones put in place by the federal telecom regulator.
Ontario's rules will allow the province to fine corproations as much as $250,000 if they are found in violation of the code.
Ontario's ruling Liberals say they're not worried about a telecom lawsuit against their code, as Ontario's rules won't apply retroactiely, like parts of the CRTC's code.
But the telecoms supported the CRTC's plan for a wireless code at least in part because they didn't want to see a patchwork of different provincial codes across the country. Now, it appears such a patchwork may happen all the same.
Manitoba, Newfoundland, Nova Scotia and Quebec either have put into place their own wireless codes, or are planning to do so. A rundown of the various provincial initiatives can be found here at the OpenMedia site.