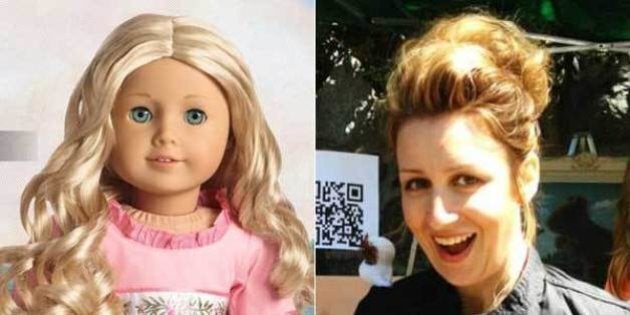 A Canadian artist is being forced to spend thousands of dollars in legal fees to defend her trademarked name against Mattel, one of the world's biggest toy companies.
Carollyne Yardley, who lives in Victoria, B.C., trademarked the name "Carollyne" in Canada in 2008 to market her artwork.
But Mattel, which wants to expand its American Girl dolls into Canada, has applied to trademark "Caroline" for its Caroline Abbott doll, reports CBC News.
The Canadian Intellectual Property Office has blocked Mattel's request because it would be too close to Yardley's current trademark, says CBC.
In response, Mattel's lawyers are trying to "expunge" Yardley's registration, she wrote on her blog. If she can't prove she's been using her Carollyne trademark within the last three years, then her brand will be cancelled.
Yardley, who left a career at a software company to pursue art full-time, says she knows the importance of keeping business records.
"I've filed my evidence of use, and look forward to focusing on the business of art," she told The Huffington Post B.C. in an email.
"I want to share my story in the hope it helps other artists and small business owners to protect their brands and business," Yardley wrote.
American Girl officials told CBC they don't comment on legal issues. The brand is opening its first two Canadian stores in Vancouver and Toronto this weekend.
American Girl, which started in 1986, is a line of historical dolls — that can cost around $120 US each — and books.
"As an interesting note, American Girl's fictional character 'Caroline' is a young American girl who helps her parents and community in the War of 1812 – against British Canada. We have a large American corporation trying to cancel my Canadian trade-mark registration for CAROLLYNE because it interferes with its application for CAROLINE."
Carollyne Yardley 'Squirrealism' Artwork
Like this article? Follow our Facebook page

Or follow us on Twitter