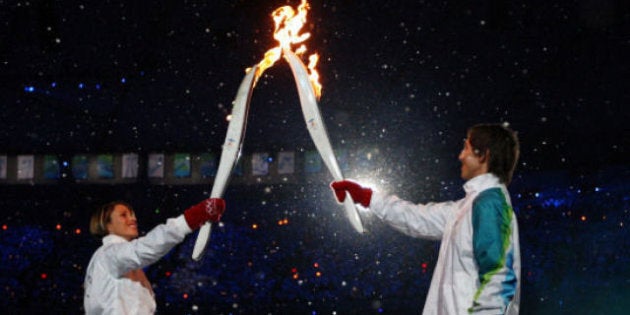 As the 100th Grey Cup looms, it's hard not to think of the glorious moments of our country's diverse athletic past.
While the most recent one that may come to mind would be the Vancouver Olympics' display of sportsmanship (notwithstanding some technical difficulties), there were also the Montreal and Calgary Olympics (in 1976 and 1988 respectively), a couple of World Series wins, the creation of the Formula 1 masters, and oh yes, almost too many Stanley Cups to count.
As noted by no less an authority than the Queen, the 100th Grey Cup will be played on the same weekend as the Vanier Cup, notable from her perspective thanks to their namesakes, Governor-Generals The Earl of Grey and Major-General George Vanier.
SEE: In no particular order, the greatest Canadian athletes of all time. Did we forget anyone? Let us know in the comments below.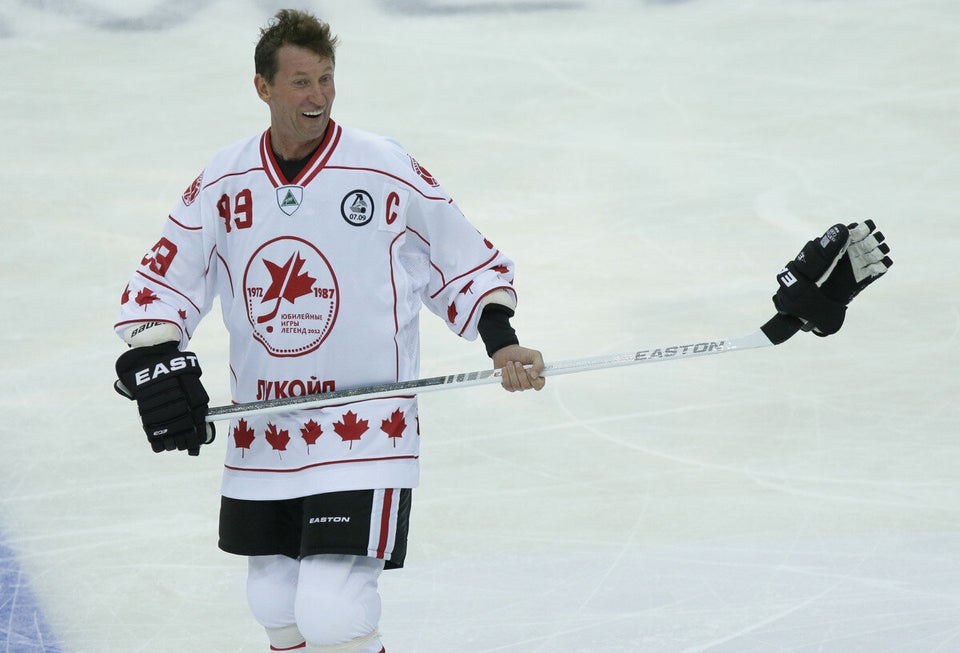 The Greatest Canadian Athletes
Originally from: Brantford, Ontario
How could a man nicknamed "The Great One" not be first on this list? He's the holder of almost every hockey scoring record, and is possibly the best hockey player to ever play the game.
Originally from: Ottawa, Ontario (though she grew up in British Columbia)
The winner of the first ever World Cup ski race in 1967, Nancy Greene followed up that victory (along with a slew of others from Canada and the U.S.) with a gold medal at the Winter Olympic Games in Grenoble, France (shown here). The Nancy Greene Ski League helps youth across Canada get into competitive skiing.
Originally from: Winnipeg, Manitoba
He's one of the most inspirational sports figures anywhere. Fox, missing one leg from cancer, vowed to run across Canada to raise funds for cancer research and treatment. He wasn't able to complete his monumental run, but his memory serves as a lasting inspiration.
Originally from: Manchester, Jamaica; immigrated to Oakville, Ontario as a pre-teen
Former world record holder in the 100m sprint, Donovan Bailey won two gold medals for Canada at the 1996 Olympics, and was the first Canadian to run the 100m in under 10 seconds.
Originally from: Mississauga, Ontario
One of the legends in Canadian rowing, Silken Laumann has won three Olympic medals for the country — a bronze in 1984 and 1992 (shown here), following a terrible accident and very quick rehab, as well as a silver in 1996.
Originally from: Floral, Saskatchewan
The bridge between hockey's past and present, Gordie Howe played hockey professionally for five decades and won four Stanley Cups along the way.
Gilles And Jacques Villeneuve
Originally from: Richelieu, Quebec
Gilles and Jacques Villeneuve (pictured) are Canada's racing dynasty. Father Gilles was a legend, despite only winning six races, thanks to his massive fanbase and terribly unfortunate death. Son Jacques has won a PPG Indy Car World Series Champion and Indianapolis 500 Winner, as well as the only Canadian to have won the Formula One World Championship.
Originally from: Kingston, Ontario
Winner of the first Olympic gold medal in the Men's triathlon at the 2000 Games in Sydney, Simon Whitfield, capped it off with an equally dramatic silver medal in Beijing eight years later.
Originally from: Neufchâtel, Quebec
Myriam Bédard, a biathlete, won a bronze in the biathlon in Albertville's 1992 Olympics (shown here), the first time women were allowed to compete in the sport. She also won golds in the 7.5 km sprint and 15 km race in Lillehammer's Olympics. Though she has plagued by controversy in recent years, her athletic prowess remains impressive.
Originally from: Parry Sound, Ontario
One of the best defencemen to put on skates, Bobby Orr remains the only defenceman to win the NHL's scoring title, and still holds the record for most points and assists in a season.
Originally from: Burnaby, British Columbia
Likely the best-known face in Canadian soccer, Christine Sinclair has been Soccer Player of the Year seven times, and led her team to a bronze medal at the London Olympics in 2012.
Originally from: London, England; moved to Kitchener, Ontario at age 12
The two-time gold medal winner in boxing at the Olympics, Lennox Lewis only had two recorded defeats in his 20-year career.
Originally from: Port Alberni, British Columbia
Rick Hansen is probably Canada's most famous Paralympic athlete, winning three golds, two silvers and one bronze between 1980 and 1984. But it was his Man in Motion World Tour, which covered 40,000 km around the world, that could be his greatest accomplishment.
Originally from: Edmonton, Alberta
No second-fiddle to Gretzky, Mark Messier led the Oilers to their fifth Stanley Cup without the Great One and then 'guaranteed' New York that the Rangers would win their first Cup in four decades. He delivered.
Originally from: Saskatoon, Saskatchewan
When it comes to speed skating, Catriona Le May Doan can't be caught (see what we did there?). The first woman to break the 38-second barrier for the 500 m, the only woman to set eight consecutive World Records in one distance, and oh yes, the recipient of two golds and a bronze at the Olympics, Le May Doan is the stuff of legends.
Originally from: Montreal, Quebec
The first hockey player ever to score 50 goals in one season, Maurice Richard is possibly the most famous Montreal Canadien ever. He also won the Stanley Cup 8 times — which isn't, by the way, the record. That belongs to Richard's brother, Henri Richard, who won the Cup 11 times.
Originally from: Saint-Isidore, Quebec
As ultimate fighting gains in popularity, Georges St-Pierre (or GSP) is the man to watch, as the winner of seven consecutive welterweight title defenses. He's also the reigning Welterweight Champion of the World.
Originally from: Johannesburg, South Africa; his family emigrated to Canada when he was 18 months old, living in Regina, Saskatchewan and eventually Victoria, British Columbia
The best basketball player to come out of Canada, two-time NBA MVP Steve Nash was the sparkplug for the scorching Phoenix Suns offence of the late 2000s.
Originally from: Winnipeg, Manitoba
The only athlete ever to win multiple medals in both the Summer and Winter Olympic Games, the cyclist and speed skater is a well-known figure across the nation.
Ferguson "Fergie" Jenkins
Originally from: Chatham, Ontario
Canada might be known for its hockey players, but Ferguson Jenkins was the first Canadian to win the Cy Young Award, as well as the country's first Baseball Hall of Fame member.
Originally from: Richmond Hill, Ontario
A silver at Lillehammer and a silver at the Nagano Olympics were both impressive — but we all know figure skater Elvis Stojko is best known for being the first person to land a quadruple-double jump combination.
Originally from: Montreal, Quebec
One of the most electrifying players and natural scorers to ever take the ice, Mario Lemieux won two Stanley Cups with the Pittsburgh Penguins and rivals Wayne Gretzky as one of the best hockey players ever.
Originally from: Winnipeg, Manitoba
Think about this — speed skater Cindy Klassen has won five medals in a single Olympic games, holds the world record for both the 1,500 m and the 3,000 m ... she swept all four distances in the World Allround Championships.
Originally from: Calgary, Alberta
Though Canada's gymnastics reputation is on the rise thanks to Rosie MacLennan, it all started with Kyle Shewfelt, the first Canadian to ever win a medal (a gold one!) in gymnastics at the 2004 Games.
Originally from: Quebec City, Quebec
Fiery, temperamental and one of the best goalies to put on the mask, Patrick Roy won four Stanley Cups and three Vezina trophies.
Originally from: Ottawa, Ontario
Although his Olympic record isn't stellar (so far), figure skater Patrick Chan was the World Champion in 2011 and 2012, as well as a five-time Canadian champion. He also has the world record in points for free skating.
Originally from: Shaunavon, Saskatchewan
The winner of four medals in ice hockey from consecutive Winter Olympic Games (from 1998 onwards), Hayley Wickenheiser also played softball in the Summer Games. She's also going to be a character in EA Sports' 2013 "Legend" video games — which really says it all.
Originally from: Halifax, Nova Scotia
He's the youngest captain ever to win the Stanley Cup, and possibly the best hockey player of his generation. Sidney Crosby might actually be best known as the scorer of the gold-medal winning goal at the 2010 Winter Olympics in Vancouver.
Originally from: Thurso, Quebec
In a club as storied as the Canadiens, Guy Lafleur is the all-time leading scorer for the franchise, and is a member of both the Hockey Hall of Fame and Canadian Sports Hall of Fame.
Originally from: Quebec City, Quebec
Two silvers and a bronze at the Olympics is nothing to sneeze at, but that record for speed kayaker Caroline Brunet pales in comparison to her other wins, like ten golds, seven silvers and four bronzes at World Championships from 1994 to 2003.
Originally from: Toronto, Ontario
Muhammed Ali once said of amateur heavyweight champion George Chuvalo, "He's the toughest guy I ever fought!" He fought all the legends in the sport, and was known to be a highly durable fighter.
Originally from: Sarnia, Ontario
The only Canadian to ever win the Masters Tournament (in 2003), Mike Weir is the country's greatest golfer to date.
Originally from: New Westminster, British Columbia
Voted the American League Most Valuable Player in 2006, Morneau is one of the best baseball players ever produced by Canada. Fun fact: His number, 33, is in honour of goalie Patrick Roy.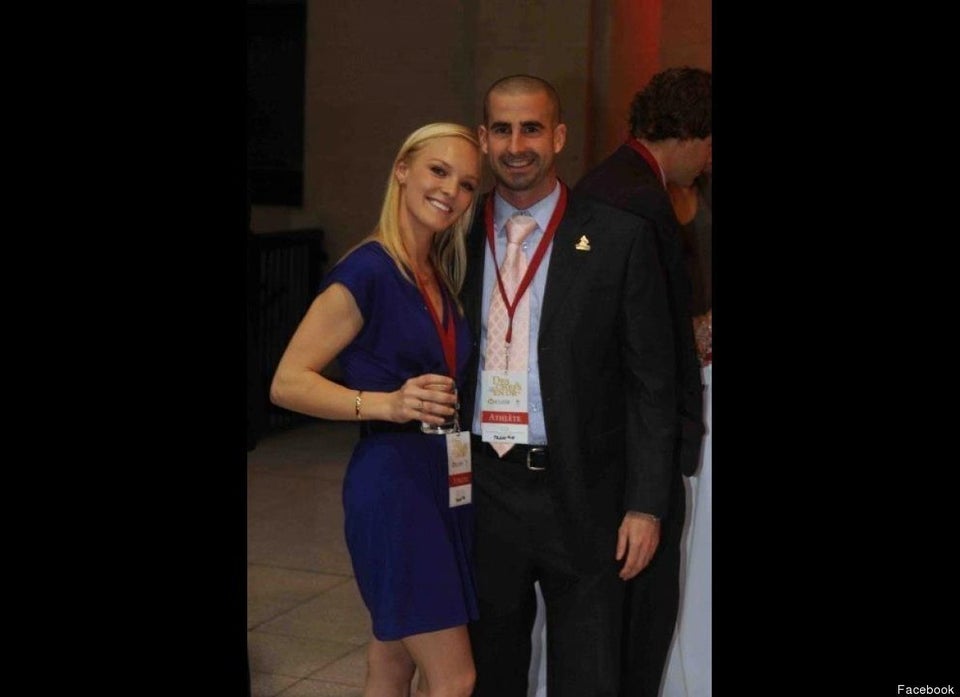 Hot Canadian Olympians
Popular in the Community