For-profit companies that trumpet a commitment to social and environmental causes often struggle to prove to investors and customers that their dedication to betterment runs deeper than a clever green-washing campaign.
But that has begun to change.
A growing number of Canadian companies are now becoming certified as "B Corps," a new designation that seeks to distinguish firms that are committed to improving more than their bottom line.
The aim, says Dermot Hikisch of B Lab, a Pennsylvania-based non-profit that has certified more than 500 B Corporations in the U.S. since 2007, is to do the same thing for companies serious about addressing social and environmental issues as Fair Trade certification has done for firms dedicated to ethical labour practices.
"Consumers, investors and even employees aren't necessarily believing what a company says until they have a third party seal of approval on it," Hikisch told The Huffington Post. "B Lab acts as that third party standard to make sure these companies are as good as they say they are."
Since 2009, 39 Canadian companies -- ranging from engineering firms to coffee retailers -- have become designated B Corps, with 27 new companies certifying in the past year.
As Hikisch explains, achieving certification is "no small measure." In addition to passing a social and environmental "impact assessment," companies must articulate their commitment to these values directly into their articles of incorporation.
"You have to have a board meeting to really walk through [it] with your board and your shareholders [and] say, 'I'm going to make this amendment to my documentation to say that we shall consider stakeholders within our business,'" he says. "They've baked it right into their company."
Altering the company bylaws is intended to prevent these values from being abandoned in the event of a big corporate shake-up, such as a merger or acquisition.
Tim Masson, executive vice-president of The Ian Martin Group, an Oakville, Ont.-based employment consulting firm, didn't mind the added paperwork.
"We became a B Corp to help clarify, define, and articulate our purpose as an organization," he said in a press release. "We hope to learn from other B Corps, improve our impacts, measure our progress, and become more transparent and accountable to that purpose."
As Bill Young, founder of Toronto-based Social Capital Partners, a non-profit social finance organization, explains, "A certification process on social business helps an investor who wants to do that kind of thing, but doesn't have the time themselves or the means to really test the legitimacy of the social purpose. It's a valuable service to know that someone has done that."
Impact investor Joel Solomon concurs.
He says it's "still too early to expect that [all companies] would be aware of the designation," but he has begun to take notice when a company has achieved B Corp certification.
"B Corp certifications add a layer of confidence and are a signal of a level of commitment and values by an entrepreneur or company," Solomon, who is chairman of Vancouver-based Renewal2 investment fund, said in an e-mail.
To address this, B Lab spearheaded legislation, which has been adopted in seven states since 2010, to create a different class of company. Among other commitments, so-called "benefit corporations" are required by law to make "a material positive impact on society."
According to Allyson Hewitt, director of social entrepreneurship at the Toronto-based MaRS Discovery District, which has been at the forefront of the Canadian B Corp movement, it's somewhat easier for Canadian corporations to become B Corps.
As she explains, corporations on this side of the border must already "consider other stakeholder interests besides shareholders," and are required by law to abide by some of B Lab's standards, such as offering relatively generous (at least compared to the U.S.) maternity leave benefits.
Still, Hewitt's team is investigating the possibility of drafting benefit corporation legislation in Canada, which she says may strengthen the designation. Their findings will be released in a white paper in the next few months.
As Hikisch sees it, there is significant "upside" potential for the movement in Canada, which is now home to the second-highest number of B Corporations after the U.S.
"Canada is one of those places [where] business owners do believe and know that they can be a big part of the solution, and not have to wait for ... governments to act or the consumers or anyone else to do the job for them," he says. "I have no doubt that there [are] over 500 to 1,000 potential B Corporations in Canada."
6 CANADIAN B CORPS THAT ARE MAKING A DIFFERENCE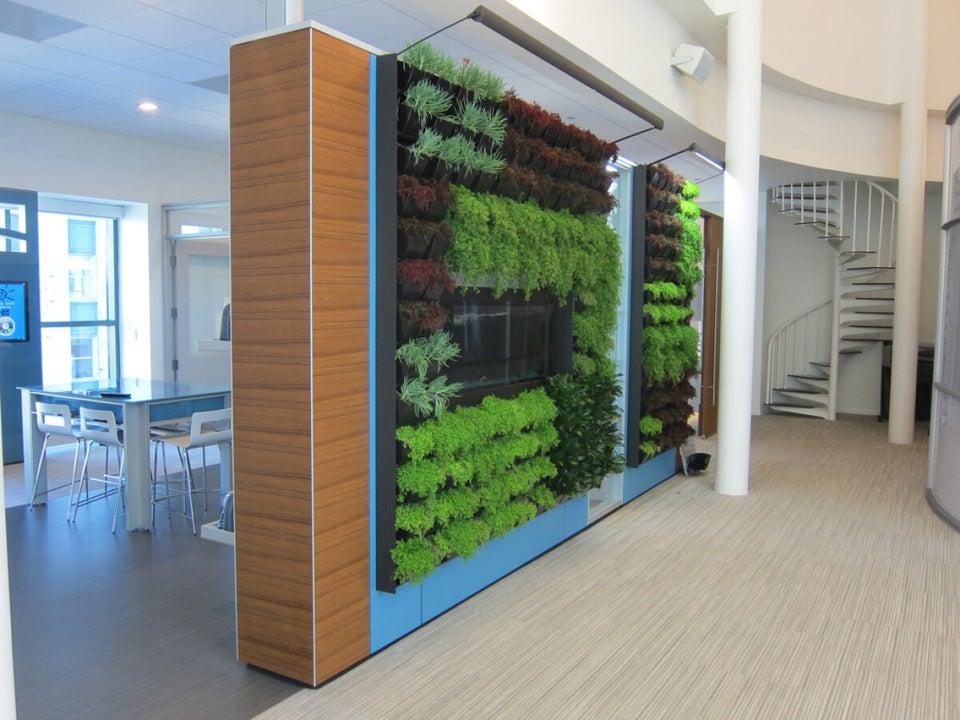 6 Canadian 'B Corporations' That Are Making A Difference
Popular in the Community