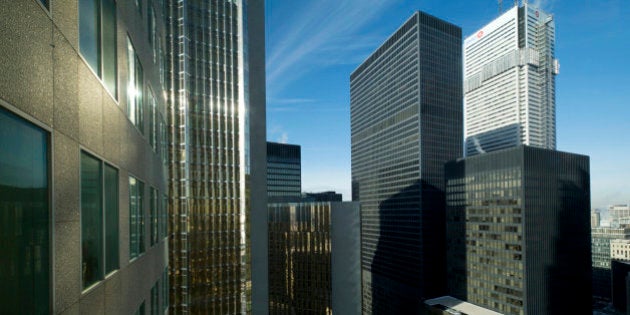 Canada's bank bosses had a banner year last year. The banks' customers, not so much.
The industry agency that resolves banking complaints says the number of cases it opened last year soared by 21 per cent.
The Ombudsman for Banking Services and Investments (OBSI) said in a report released this month that it received nearly 5,300 inquiries from Canadians, and opened 273 investigations, a 21-per-cent increase from 2014.
But according to OBSI, the top complaint against banks had to do with fraud, followed by account collections, mortgage prepayment penalties, service and account closures.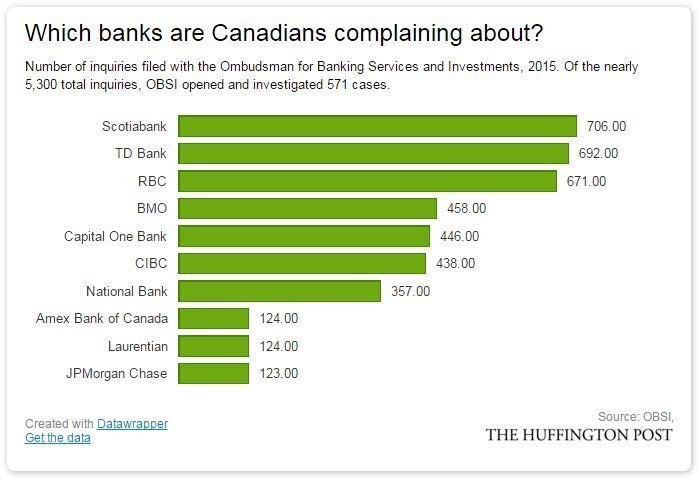 But if anyone shouldn't have any complaints against the banks, it should be their chief executives, who saw substantial pay hikes over the past year.
The two biggest pay hikes belonged to CIBC's Victor Dodig (up 72 per cent to $8.2 million) and RBC's David McKay, up 44 per cent to $10.9 million.
While bank complaints soared last year, investment complaints fell, OBSI reported. There was a 14-per-cent decline in opened cases — 298, versus 345 in 2014. The largest number of complaints was related to the suitability of investment advice.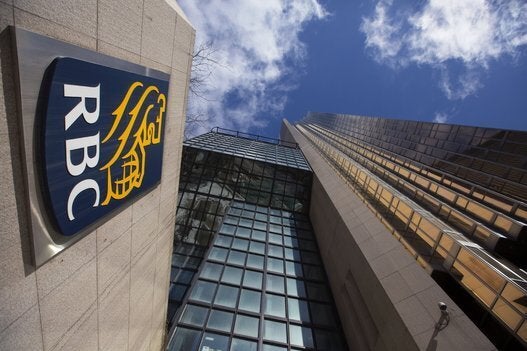 Canadian Bank Profits, Fiscal 2015