Is there really just one big bank in Canada?
You might suspect that there is, given the ownership structure of the Big Five banks headquartered in Toronto. As it turns out, the largest shareholders in each of the big banks are … the other big banks.
For instance, the Bank of Montreal (BMO)'s largest shareholders are Royal Bank of Canada, CIBC World Markets, TD Asset Management, TD Bank and Scotiabank. In all, they owned about 22.5 per cent of BMO as of Oct. 31, 2016.
A similar pattern plays out at each of the other major banks. The Royal Bank of Canada (RBC), Canada's largest bank by assets, owns the largest share of each of the Big Five banks, including itself.

Charts for the other banks are at bottom.
The same isn't true for banks outside Canada, though it does happen.
Bank of America's largest shareholders are many of its own executives and HSBC's largest shareholders are investment firms. But Deutsche Bank's largest shareholders are other banks, including Bank of America, Goldman Sachs and Credit Suisse (though, notably, these banks are from all over the world, and not just banks in Deutsche's German home turf.)
No avoiding Canadian banks
So what's going on here? Some kind of charade, where one bank is pretending to be five different banks?
Not exactly. According to financial experts The Huffington Post Canada talked to, many of these banks' investments in each other are through mutual funds. The banks own these shares on behalf of their customers.
And if those mutual funds accurately reflect the equities in which you can invest in Canada, then banks will be the largest part of those mutual funds — because banks are Canada's biggest businesses.
"You can't move in the Canadian market without running into the banks," said Laurence Booth, a finance professor at the University of Toronto's Rotman School of Management.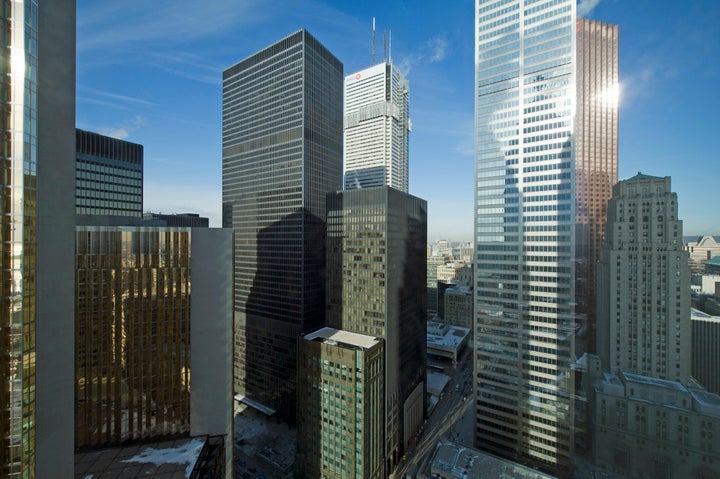 Booth points out that the three largest publicly traded companies in Canada are banks (RBC, TD and Scotiabank, in that order) and eight of the largest 20 Canadian companies are financial firms.
In other words, it's not so much that the Canadian banks own each other; it's more that they own a lot of everything.
And what this situation really points to is that Canada's banking system is very concentrated in the hands of a few players: An insular club of interdependent financial institutions.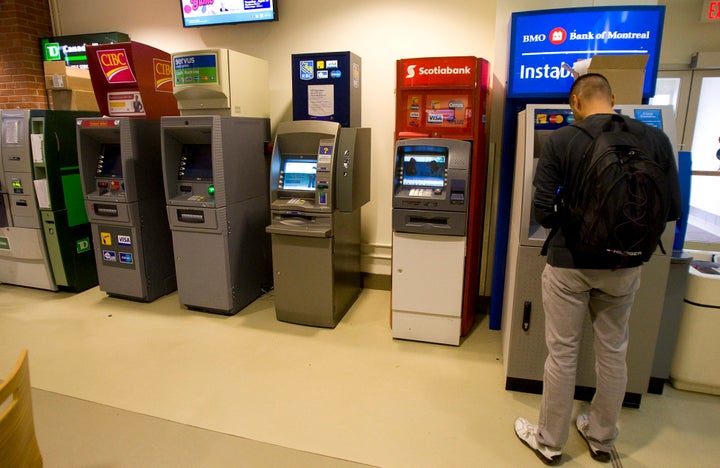 But is that really such a bad thing? Canada's clubby banking system suffered not one bankruptcy during the Great Depression, when the U.S.'s much more diverse banking system saw more than 9,000 banks go bust.
That was echoed during the financial crisis of 2008, when once again many U.S. financial institutions went bust or needed a major bailout, while Canada's banks were lauded for being the most stable in the world (at the time, anyway).
This concentrated financial system "is not necessarily a bad thing for Canada as long as our banks are well managed, well capitalized, and monitored closely by our bank regulator," said Louis Gagnon, a finance professor at Queen's University.
Gagnon argues that a concentrated banking system can actually be more efficient, as there is less duplication of activities and better economies of scale.
"There is a fine line between concentration, competition, efficiency, and systemic risk considerations and I believe that Canada has struck the right balance," Gagnon said.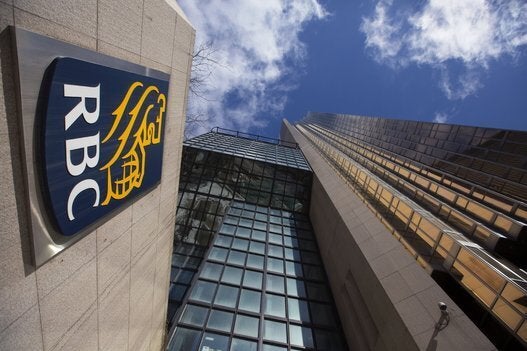 Canadian Bank Profits, Fiscal 2015