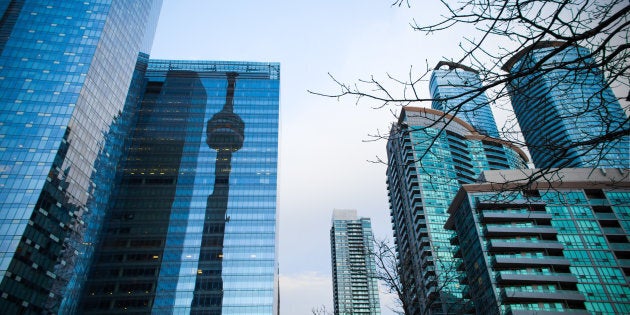 Canada is a slightly bigger deal in the world of high finance than it used to be, according to a new survey.
Toronto ranked as the world's seventh most important capital of finance in the latest edition of the twice-yearly Global Financial Centres Index, published by British think tank Z/Yen and the China Development Institute.
That's up three spots from 10th place in the rankings six months ago.
Montreal ranked at 12th place, up from 14th in the last survey, while Vancouver stayed steady at 17th place.
Despite concerns about Brexit, London retained its first-place ranking, and New York remained in second place. The two cities have been fighting it out for top spot in the survey since 2013.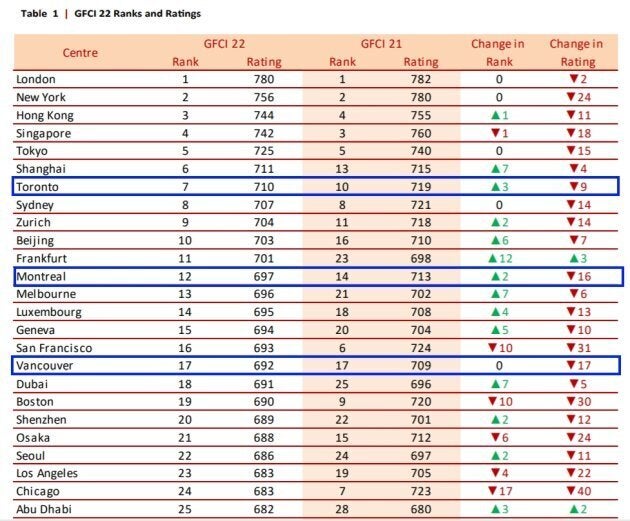 Among Canadian cities, only Calgary dropped in the rankings — down 22 spots to 71st, from 49th in the previous survey.
The survey doesn't delve deeply into the reasons behind the moves, but Calgary's decline is likely linked to the departure of several major international oil firms from the oilsands this year.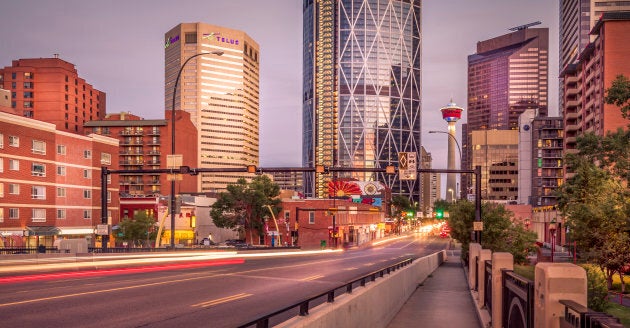 The index uses an ongoing survey of thousands of respondents to give each city a rating out of 1,000, based on a number of criteria: Business environment, human capital, infrastructure, financial sector development, and reputation.
If there is one notable trend in the latest report, it's that the vast majority of the top financial centres — 23 out of 25 — saw their scores fall.
"There is an overall drop in confidence amongst the leading centres," the report noted. It linked the phenomenon indirectly to the rise of Donald Trump, Brexit and other signs of rising populism in advanced economies.
"Protectionism and barriers to international trade concern many, especially in the U.S.," the report noted.
"The decline of Canadian centres was less severe than the falls of the U.S. centres."