In many parts of Canada, finding out how much space there is in a home listed for sale can be a real challenge.
Listing the floor space is standard operating procedure in Vancouver, but in Toronto, it's like they've never heard of a square foot.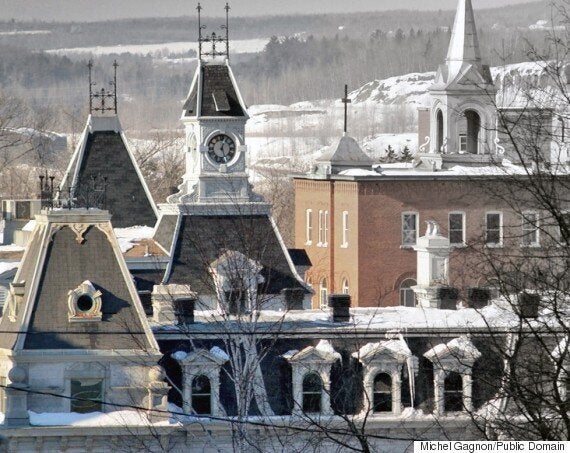 So what's the outcome? Massive home-space inequality. A closet-sized condo of 339 square feet in Vancouver will buy you a home of more than 2,000 square feet in Sherbrooke, Que. — approaching McMansion proportions.
Of course, you'd need a reason to move to Sherbrooke. With just 108,000 jobs in total in the area, it might be hard for Vancouver and Toronto's house-poor to set up shop there….
All the same, here's how Canada's cities compare. (Click the image for full size.)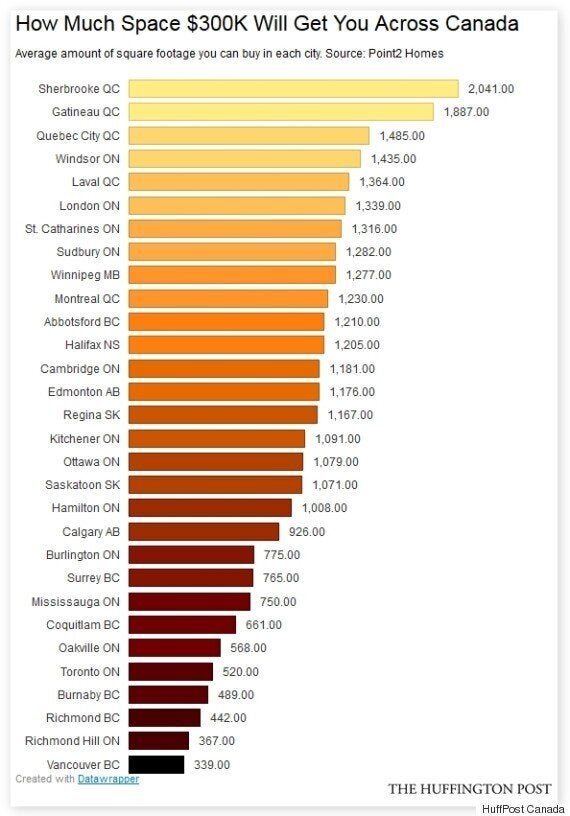 Apparently collecting this data wasn't easy.
"We had to talk to many agents and mine our own listings to retrieve the information," a spokesperson said in an email. In the end, Point2 Homes was only able to get reliable data for 30 of the 50 cities it looked at.
So, in case it needs to be said: Before you buy a house, make sure you know just how much you're getting for your money.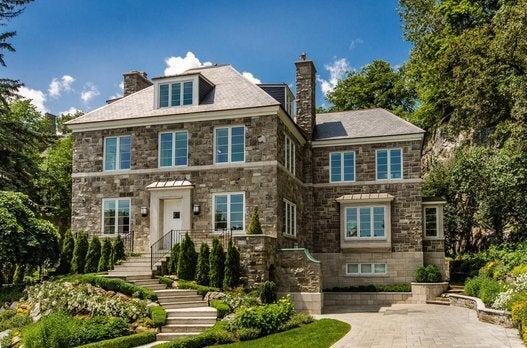 Feb. 2016: What $5 Million Will Buy You In Canada
Popular in the Community