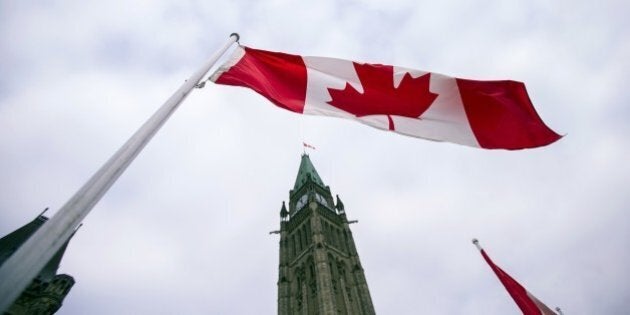 By John Cameron and Olivia Kwiecien
Five months after the 2015 Canadian Federal Election, signals indicate that the advocacy chill that characterized the Conservative Government's relationship with Canadian development Civil Society Organizations (CSOs) has begun to thaw.
The prime minister and officials in Global Affairs Canada have indicated through both words and action a desire to create a more collaborative and consultative relationship with CSOs. But are Canadian CSOs taking advantage of the thaw to engage in advocacy to hold the government to account for the impacts of its policies on global justice?
Ten years of Conservative government had a serious chilling effect on the capacity and willingness of many Canadian CSOs to engage in policy advocacy or any critique of the federal government. The three-fold combination of funding cuts to organizations that criticized the government, the Canada Revenue Agency's program to audit the political activities of registered charities, and the perception by many CSOs that the Conservative government was simply not interested in their input led many organizations to curtail political advocacy.
Data from the CRA on the political activities of the member organizations of the Canadian Council for International Cooperation (CCIC) highlights this trend. [1]
In 2011, CCIC member charities reported spending a total of $5.6 million on "political activities" -- as defined by the CRA. By 2014, the most recent year for which complete data is available, spending on 'political activities' had dropped to $3.5 million. The CRA data also tells another story: under the Conservative government, CSOs came nowhere near the CRA's 10 per cent rule on how much of their budgets charitable organizations can spend on political activities. Spending on political activities dropped from 0.31 per cent of total expenditures in 2011 to 0.20 per cent in 2014. Of course, data based on self-reporting needs to be interpreted with caution.
However, the fact that average reported spending on political activities has been consistently less than one per cent of total expenditures and that no charitable development CSO reported spending more than three per cent of total expenditures on political activities indicates that there is significant legal space for CSOs to expand their political activities.
The results of the 30 CRA audits conducted between 2012 and 2016 indicate that not a single organization lost its charitable status because of excessive spending on political activities. It thus seems clear that CRA rules are not a serious constraint on political activities by development CSOs with charitable status. Fear of losing government funding appears to be a much bigger factor.
The question is: will CSOs reinvest in advocacy now that the political context in Ottawa has changed?
That fear needs to be balanced against the moral imperative for Canadian charitable organizations to engage in policy advocacy and other political activities needed to achieve their mandates. The mission statements of Canadian development CSOs consistently highlight "ending poverty," "sustainable development" and "global justice" among their goals. These objectives cannot be realized without substantive advocacy to change government laws and policies -- beginning in Canada.
The CRA itself recognizes that charitable organizations have significant expertise that is crucial to the development of good government policy as did the Volunteer Sector Initiative -- a major joint effort of the Chretien government and Canadian CSOs to define the terms and best practices for government-CSO relations. Public opinion polls by the Muttart Foundation also indicate high levels of public support for political advocacy by Canadian charitable organizations.
The question is: will CSOs reinvest in advocacy now that the political context in Ottawa has changed? Some organizations have recently expanded their capacity for policy advocacy by hiring new staff, and many more claim that they will hold the government to account for its commitments. But serious involvement by CSOs in Canadian policy debates will require deeper changes from both the federal government and CSOs themselves.
The government will need to demonstrate clearly through its actions that it tolerates political advocacy by Canadian charities that receive government funding -- as long as they operate within the constraints of the law. Canadian CSOs will need to take bigger risks and commit more of their resources to political activities to hold the government to account.
[1] The CRA makes publicly available the data which Canadian charities are legally required to report on the CRA 'Charities Listing' website. Civil society organizations which are not registered charities are not required to report on their political activities and generally do not gather data on those activities. The data discussed here was compiled by the authors and refers to the 54 members of the Canadian Council of International Cooperation which are legally-registered charities. It therefore excludes the 24 CCIC member organizations which do not have charitable status as well as the four organizations which are sub-units of larger charitable organizations. )
John Cameron is a professor of International Development Studies at Dalhousie University, where Olivia Kwicien is a Masters Student.
The views expressed in this blog are those of the authors, and do not necessarily reflect the positions of CCIC or its members.
Follow HuffPost Canada Blogs on Facebook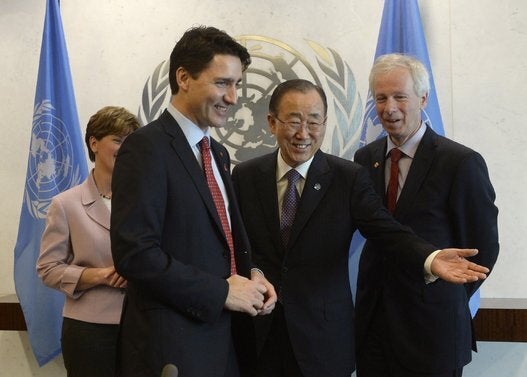 Trudeau At The United Nations