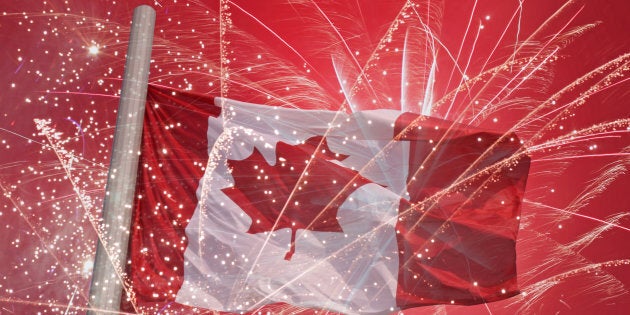 With good news about Canada's economy rolling in on a regular basis in recent months, Canadians are feeling pretty positively about the future.
The Conference Board of Canada's consumer confidence index jumped 8.1 points in August to reach its highest level since November, 2007, before the Great Recession of 2008-09.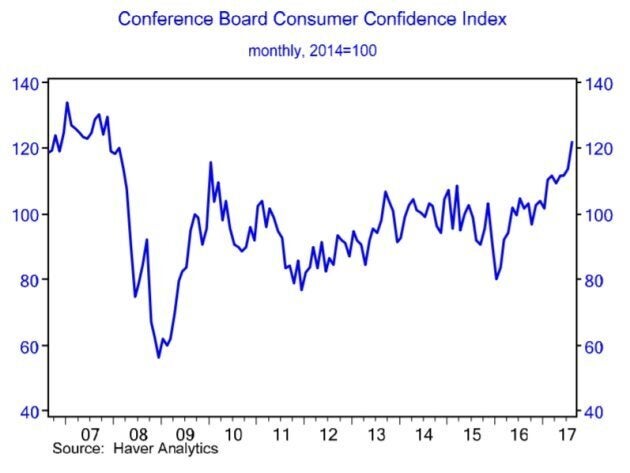 And that was before Thursday's release of GDP data from Statistics Canada, which showed Canada's economy expanded by a very strong 4.5 per cent, annualized, in the second quarter of 2017. That's considerably stronger than the 3-per-cent pace seen in the U.S.
It was a stronger showing than the 3.5- to 4-per-cent pace analysts had been expecting.
In the year to June, Canada's economy grew 4.3 per cent, after growing 4.7 per cent the month before. The country hasn't seen growth rates this strong in some seven years.
"With a stronger loonie, robust job gains, and the fastest growing economy in the G7, it's no surprise that consumers are feeling pretty good," Bank of Montreal economist Priscilla Thiagamoorthy wrote in a client note.
"Importantly, August's rise in sentiment suggests Canadians are willing to look past (1) the impact of higher borrowing costs following the BoC's July rate hike, (2) Toronto's housing correction, and (3) NAFTA uncertainty."
TD Bank senior economist Brian DePratto says the strong numbers likely mean the Bank of Canada will hike its interest rate again this fall, after raising it for the first time in seven years in July.
"Another interest rate hike this fall is almost certainly a done deal," DePratto wrote in a client note.
"With the economy continuing to run well above its potential pace, and economic slack likely non-existent at present, [Bank of Canada Governor] Poloz will be reassured that inflationary pressures are nascent."