WARNING: Photos in this story could be considered graphic.
A Windsor, Ont. couple say they're frustrated after Health Canada denied them access to a drug for a disfiguring disease they picked up in the Dominican Republic.
Katie Stephens and Ed Zytner had to travel to the U.S. to get a prescription filled for ivermectin, an anti-worm medication to treat larva migrans.
Zytner, 25, told HuffPost Canada that they contracted the disease during their vacation at IFA Villas Bavaro Resort and Spa in Punta Cana earlier this month.
Their feet were itchy during the trip, but the disease continued to worsen after they returned to Canada, leaving them swollen, purple and blistered.
Larva migrans is a disease caused by the larvae of hookworms that dig into intact skin. Even though it's common among tropical vacationers, Zytner said a doctor was only able to figure out their diagnosis after multiple trips to the hospital.
The drug that he recommended, ivermectin, had to be approved by Health Canada before they could get a prescription. The doctor was confident it would be because of the severity of their case.
Then they learned they were denied access.
"When we found out we weren't going to get the right stuff, it was a little bit scary, frustrating, we weren't sure how bad it had to get before we would get approved," Zytner said.
Ivermectin is only available in Canada through what's called the Special Access Programme. It allows doctors to request unlicensed medications for patients with serious or life-threatening conditions that haven't responded to conventional treatments or if those treatments aren't suitable or available.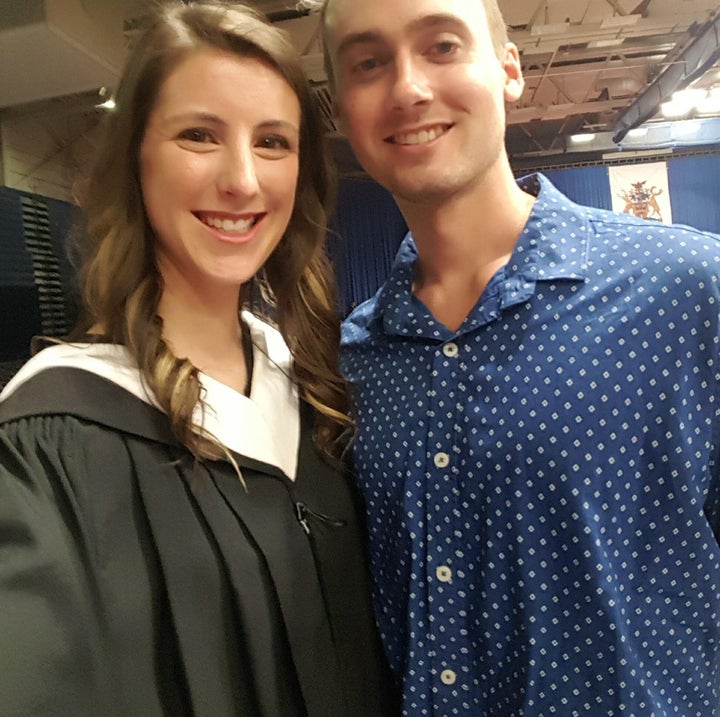 Infectious-disease specialists say that drugs like ivermectin urgently need to be approved for sale in Canada, according to The Globe and Mail.
Luckily for Zytner and Stephens, a colleague of the doctor who diagnosed them had a medical license to practice in both Canada and the U.S. He wrote them a prescription that they filled just over the border in Detroit on Tuesday.
The doses for both of them cost $108 Canadian, Zytner told HuffPost.
I still get scared every time I see my feet.Katie Stephens
"We weren't mad that Health Canada wouldn't cover the cost," he said. "It's [that] they said that our case wasn't severe enough to get the drug."
Both are currently off work and while their feet are now slowly healing, Stephens, 22, said that it has been a horrible experience.
"I still get scared every time I see my feet," she said, calling the itching she dealt with "unbearable."
Another Canadian couple they befriended at the resort got in touch to say they also had picked up larva migrans.
Stephens posted photos on Facebook to warn other tropical visitors to wear shoes and be careful when walking on sand so they don't end up in the same situation.
CORRECTION: A previous version of this story stated that Punta Cana was in Mexico. It's in the Dominican Republic. This version has been corrected.