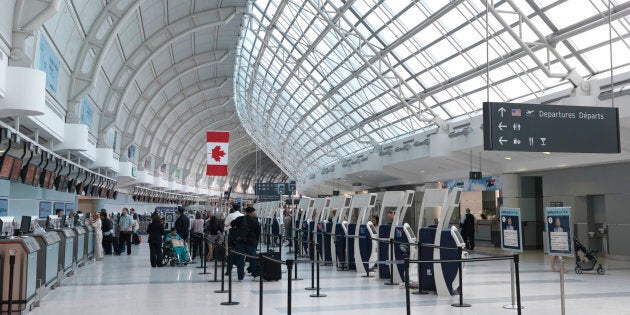 A Canadian couple say they narrowly averted being deported from the United Arab Emirates, and are out thousands of dollars, because of an airline clerk who ripped one of their passports.
What's more, they say their situation was made worse by bad advice given by the airline: that it's safe to travel with a damaged passport.
Juhi Sharma and her husband Akshay Kumar, both photographers in the Toronto area, say a representative working for Irish airline Aer Lingus tore Kumar's passport while they were checking in for a flight to the United Arab Emirates on Oct. 13 at Toronto's Pearson Airport.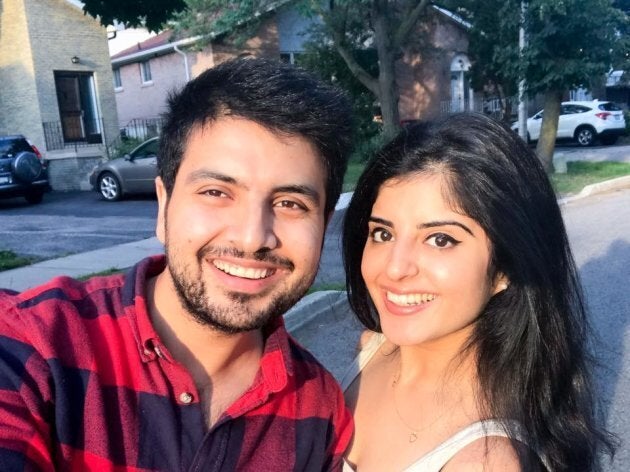 When Kumar was given back a torn passport and asked what had happened to it, the airline rep "did not have the decency to respond to my husband's question," Sharma wrote on her Facebook page. She described the rep's behaviour as "rude."
Eventually, they say, an Aer Lingus manager at the airport told them they would not face any problems travelling on the damaged passport.
"There won't be (a problem), this happens all the time," the manager reportedly told them.
Despite misgivings about the advice they were given, the couple flew to the United Arab Emirates — where border officials at the airport told Kumar he would be deported back to Toronto, because he was travelling on a damaged passport.
"My husband and I burst into tears with the thought of not being able to go through (with) our plan," Sharma wrote.
Watch: The world's safest airlines revealed
Sharma told HuffPost Canada in a phone interview that it appeared U.A.E. customs officials doubted Kumar's identity.
The couple managed to convince U.A.E. authorities not to deport them by agreeing to continue immediately to the next leg of their vacation, India.
They say they are now stuck in Chandidargh, India, while they await a new passport for Kumar from the Indian government. Kumar is an Indian citizen and a permanent resident of Canada.
"Things are getting really stressful and we really feel helpless at this point," Sharma said in a Facebook conversation with HuffPost.

The couple estimate their losses at more than $3,000, and considerably more than that if a new passport doesn't arrive in time and they miss their scheduled flight back to Toronto.
They have reached out to Etihad Airways, through which they booked their flight from Toronto to the U.A.E., as well as to Aer Lingus, asking for compensation. Etihad reportedly told them they were "extremely sorry," but that the responsibility lies with Aer Lingus, which operated the first leg of Kumar and Sharma's flight.
Sharma says Aer Lingus responded to the couple's inquiries with only an automated response email.
Aer Lingus has so far told HuffPost Canada only that they are "looking into this." This story will be updated if and when the airline issues any further statement.