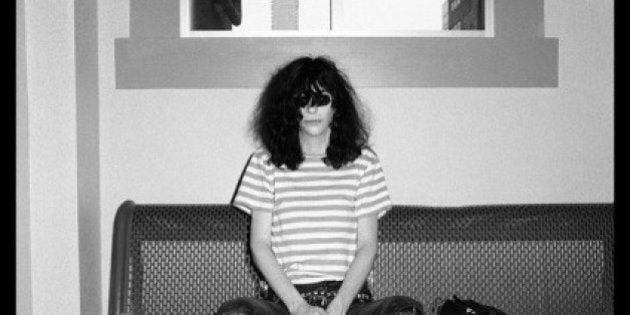 Over the course of the past three decades, Canadian husband and wife photographers Viliam Hrubovcak and Jolie Fejer have become widely known for their highly evocative portraits of some of music, art, film and literature's greatest cultural renegades.
Driven by a curious attraction toward those who are able to move the cultural needle with force, the couple has spent their life together –– which began back in 1988 after being introduced by David Johansson of The New York Dolls at what is now Toronto's Phoenix Concert Theatre –– in the trenches documenting a colourful array of freethinkers through an ongoing photographic series they've come to call, "Anti-Stars."
Shot exclusively here in Toronto, "Anti-Stars" is now being transformed into a high-gloss coffee table book which will feature the likes of: Ari-UP, Lee Perry, Bjork, John "Rotten" Lydon, Debbie Harry and Buster Poindexter to Nick Cave, P J Harvey, Billy Idol, Dennis Hopper, Timothy Leary, Allen Ginsberg, Lou Reed and more.
"The individuals featured in this book all possess a certain credo or philosophy," explains Viliam. "These are truly authentic, no bullshit people, who have affected real change on a grand scale and set artistic standards by daring to work outside the box. These are people who dared to go their way or no way," he says.
Interview continues after slideshow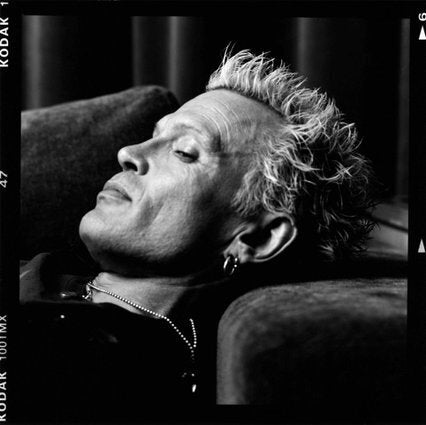 "Anti-Stars" Music Photo Book
For Viliam and Jolie, their work as portrait artists has always centered upon a desire to capture the essence of those who truly live, work and create within that particular fringe state of mind. But what began with an interest in documenting the faces of the punk rock movement eventually grew to encompass "punk" as an ideology rather than just a genre of music.
"Punk was about change and about deconstructing," says Viliam. "It was about destroying what came before you in order to go ahead. The punk rock movement was a youthful, musical reaction to a highly turbulent era. People were really angry, and that anger drove the art and the art drove the movement." "But it didn't end with punk rock," adds Jolie. "We needed to move beyond those boarders and start documenting the individuals that broke ground with their art, whether they were musicians or not."
"These two have this way of capturing people in the raw," says longtime friend and Canadian film producer Larry Weinstein. "I think what they do is create icons in a way. For instance, I've seen a lot of photos of someone like Bjork, but it's their photo of Bjork that burns in my brain. You tend to have an image of a person; the images in my head are always the one's Viliam and Jolie have created."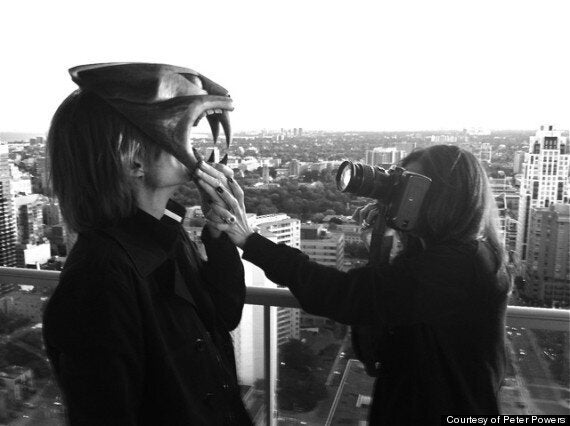 Part of what makes Viliam and Jolie's portraits so captivating is that their process often extends beyond the camera to the genuine, personal relationships they forge with their subjects. Clash frontman Joe Strummer, whom with they enjoyed complete artistic freedom when shooting, was a close personal friend of the couple's right up until his death in 2002. In 2012, Strummerville (Strummer's non-profit foundation) released a calendar, art directed by Damien Hirst and Alex Cox, commemorating his passing. Four of the images featured in the project were taken from the couple's personal collection and shot in Toronto.
"Viliam and Jolie care deeply about their photo subjects," says colleague and famed Canadian filmmaker, Guy Maddin. "The love they radiate shows in the faces in their emulsions and in the way the two curate their work. They ain't just snapping celebs," he notes. "They need to respect, crush on and even adore the work of their sitters, and then impress all that love into the silvers of their own work. I've never encountered people less alienated from their own labours."
After nearly three decades of "shooting in the trenches, at concerts, bars and in hotel rooms around Toronto, inhaling great lungful's of old beer and mustard gas the way kids like to smell carnival cotton candy," as Maddin puts it, things finally came full circle for Viliam and Jolie when, just over a year ago, they reconnected with a woman who goes by the name, Viva Viletone.
Thirty-two years early, Viliam captured a photograph of a young then anonymous Viva, standing in the crowd at Toronto's First Annual Police Picnic. As it turns out, she was the first person Viliam ever photographed at a concert. This reunion with Viva was sufficiently momentous enough to prompt the pair to conduct a review of their lifetime's work. As a result, they made the decision to finally compile the portraits that had for so long existed as their greatest passion, into a book.
"The thing about Viliam and Jolie is that neither one of them is an orthodox photographer," says longtime friend and Canadian music journalist, Larry LeBlanc, who first met Viliam in the mid-nineties. "When he first told me he was a photographer, I thought 'Okay, sure,' but when he showed me his photos I couldn't believe it, I just thought 'holy shit!' I recognized immediately that he was crazy as hell but a total genius."
And the thing about people who posses that stroke of genius is that they often appear to be extreme. The thing about extremism is that it really just depends on which side of line you're standing.
For Viliam Hrubovcak and Jolie Fejer it has long been the literary radicals, musical ruffians and renegades of the silver screen that have captivated their attention, but it is their pure artistic desire to capture the lifeblood that seems to pump feverishly through every single one of the, as Maddin puts it, "wildly spinning subjects of their ardent gaze," that holds a place at the center of their lives, always calling, always there.
"The greatest photographs always have that something that pulls you in," adds LeBlanc. "It may be the angle or the lighting or the way it's framed, it may even be that moment that you connect with the person but whatever it is, these two have got it."
While "Anti-Stars" the book is still seeking a publisher, The Huffington Post was granted exclusive access to a select number of never before seen images from the couple's private collection.
Currently, Viliam and Jolie own and operate Photosynthesis, a studio that houses both their portrait photography and personal art projects, many of which explore other forms of media and cater to a clientele with a taste for the off-beat. The couple is also currently contributing to a number of documentary projects including Killing Joke's "Death and Resurrection Show" and the official documentary on Public Image Limited. This fall, their work will also appear in Billy Idol's autobiography "Dancing With Myself" for Simon and Schuster.
In the past the couple has contributed images to John "Rotten" Lydon's book "Scrapbook", which won the MOJO Magazine award for book of the year, while last summer, their work received praise from Italian Vogue after it was exhibited at The Ono Arte Contemporanea Gallery in Bolonga, Italy. Most recently twenty-five of their portraits were exhibited at The Peel Art Gallery, Museum and Archives in Brampton.
For more information about Photosynthesis or to view Viliam and Jolie's work visit here.
Popular in the Community