An international banking authority that flashes early warning signs for financial crises has sounded an alarm for Canada.
That's because one of the country's debt measures now exceeds that of several countries.
It trailed only China, which had a gap of 30.1 per cent.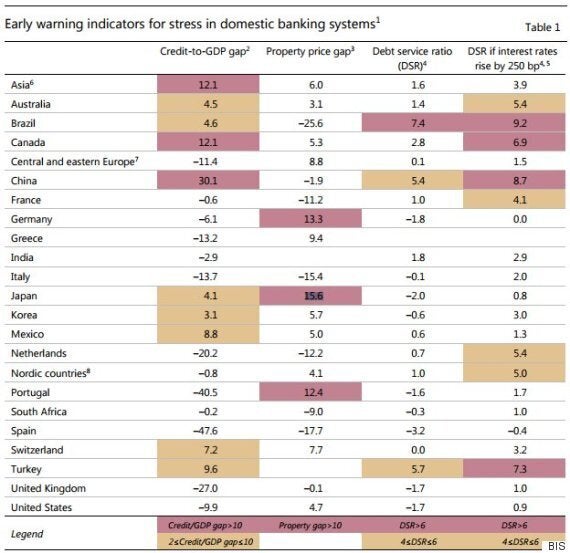 The "credit-to-GDP gap" measures how much the private non-financial sector has borrowed in given countries vs. the sizes of their economies.
The comparison is considered a "useful early warning indicator of financial crises."
The BIS monitors 43 economies in total. And Canada's gap of 12.1 per cent looms large among them.
That number is down slightly from the March quarterly review, when the nation's credit-to-GDP gap was 12.3 per cent. However, as it's more than 10 per cent, BIS still considers the Great White North's credit worrisome.
"Credit growth continues to be unusually high relative to GDP in several Asian economies as well as in Canada," the latest review said.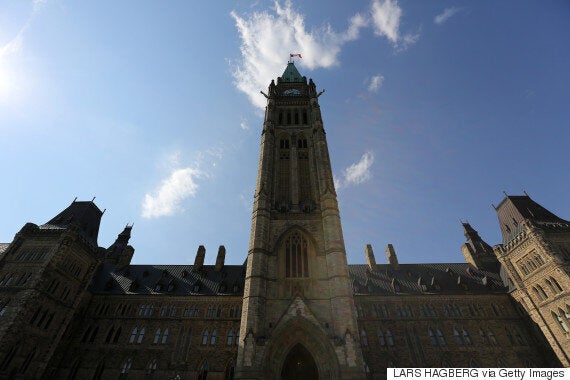 The BIS also has concerns about Canada's debt service ratio (DSR), which shows how much income is used to pay down debt.
Canada had a DSR of 2.8 per cent. But, that ratio would shoot to 6.9 per cent if interest rates were to rise by 250 basis points.
That puts the country in worrying territory alongside only Brazil, China, and Turkey.
The BIS report is just the latest in a number of nervous signals for Canadian debt.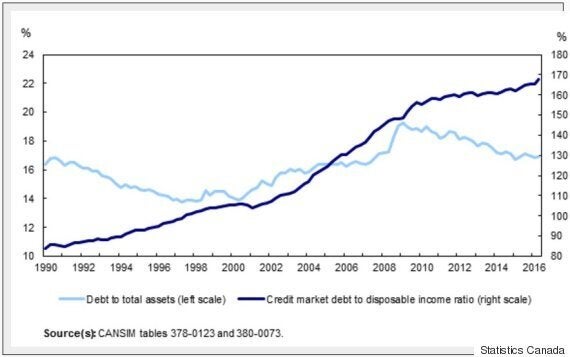 That means that, on a nominal basis, Canadians' household debt is actually bigger than the country's economy.
Total household credit market debt — which includes consumer debt and mortgages — was just over $1.9 trillion at the second quarter's close. Mortgages accounted for $1.2 trillion of that figure, while consumer debt made up $585.8 billion.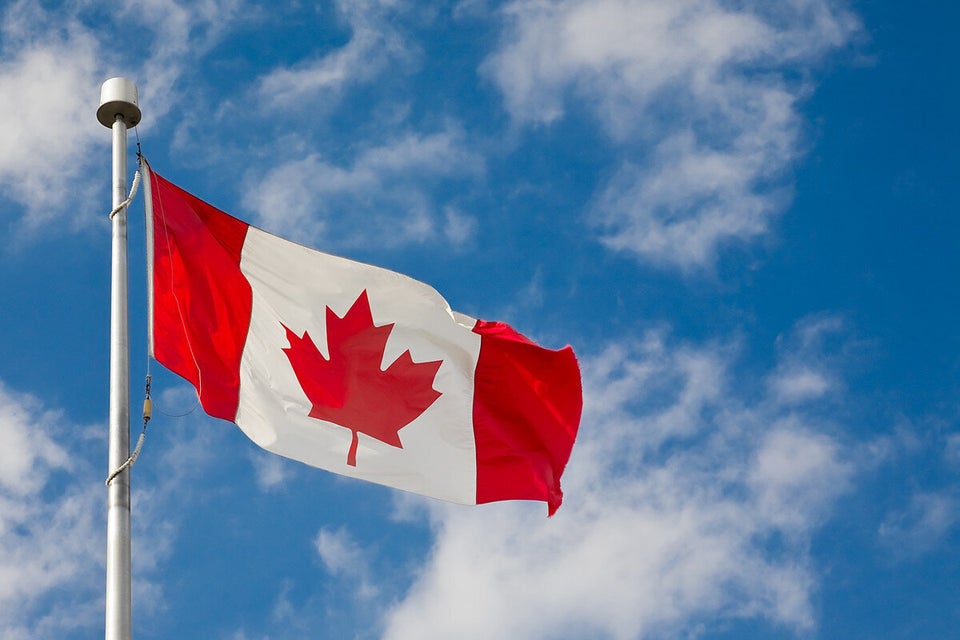 Consumer Debt Per Person (2014)