A Muslim Canadian woman says she was turned away at the United States border after a lengthy interrogation on her religion and thoughts on President Donald Trump.
"I felt humiliated, treated as if I was less than nothing," Fadwa Alaoui told CBC News on Wednesday.
Alaoui was travelling to Burlington, Vt. to do some shopping with her cousin and two children. The Canadian citizen was born in Morocco and has been in Quebec for 20 years, according to La Presse.
"I felt humiliated, treated as if I was less than nothing."
Border agents took Alaoui and her cousin's cellphones and asked for the passwords. She was asked questions almost exclusively about her Islamic practice, as well as whether she knew any victims killed in the deadly shooting spree at a Quebec City mosque.
There has been some confusion in recent weeks about which Canadians are allowed to travel to the U.S. An executive order signed by President Trump banned travellers from seven majority-Muslim countries from entering the country at all.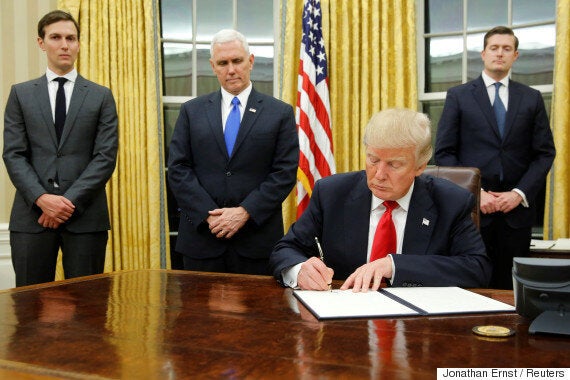 Initially, it was reported that the ban would apply to Canadian dual citizens, but the Canadian government later clarified that it would not.
Alaoui is not from any of the countries on the list.
When border agents asked what she thought of Trump, Alaoui said she responded that he can do what he wants in his own country.
The group was fingerprinted and sent on their way after four hours.
It's not the first time Canadians have been turned away from the border after being questioned about their beliefs.
The day after Trump's inauguration, a Canadian and U.K. national were denied entry. The friends were with two American citizens, travelling to New York City and then Washington, D.C. for the Women's March on Jan. 21.
Agents told the Canadian she was denied because of her plans to attend a "potentially violent rally," her friend said at the time.
Another group — that was turned away the same weekend — said they were bluntly asked, "Are you anti- or pro-Trump?"
With files from The Canadian Press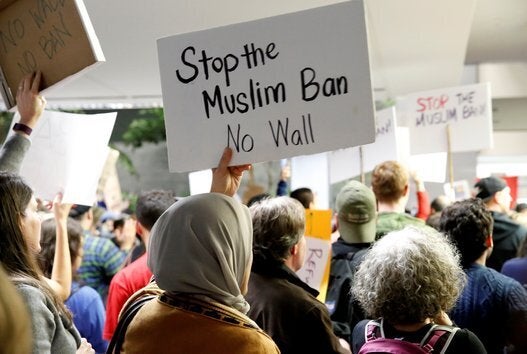 Trump Immigration Ban Sparks Protests