What's a fashion week without controversy?
The twin brothers behind Dsquared2 named the new line -- which featured tribal-print leggings, fur and leather coats, and feathered accents -- "Dsquaw," leaving plenty of people unimpressed. Many have pointed out the use of the word "squaw" as racist and ignorant; the word is considered a derogatory term for First Nations women.
According to CTV News, critics have lashed out at the designers, saying that the new line "misappropriates aboriginal designs," and some people even claim that some pieces are blatant ripoffs of First Nations designs.
Describing the clothes, they write, "A graphic pattern injects a folkloristic feel into a hooded fur intarsia coat. Gold thread details inspired by livery uniforms surface on pants, jackets and coats. Dresses with delicate drapes recall Victorian undergarments. Geometric motifs with an indigenous flair give a twist to wool maxi ponchos and blanket skirts."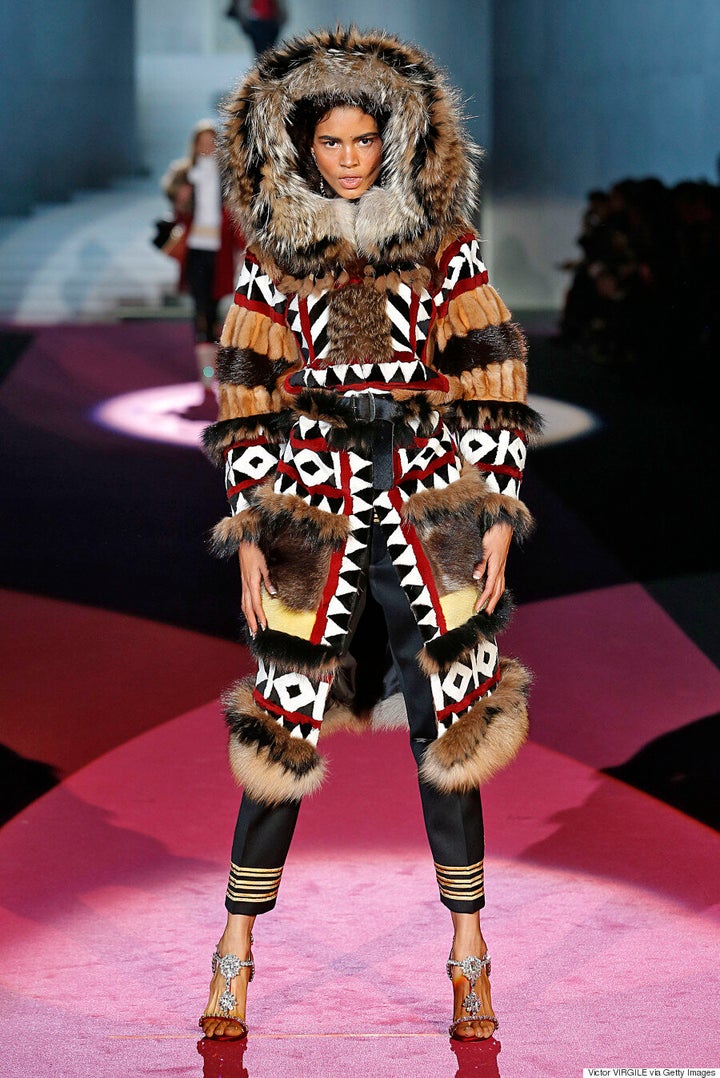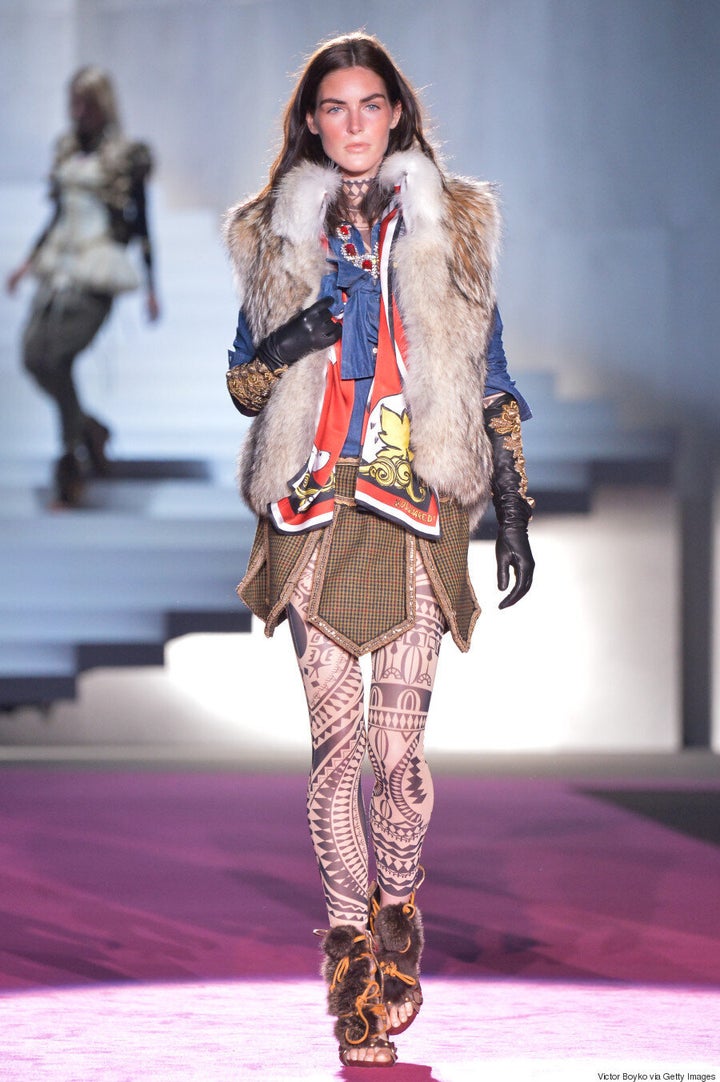 Despite the negative feedback, the collection did receive some praise. In his review on Style.com, Tim Blanks explains the collection as encompassing "the kind of febrile tale that [John] Galliano once wove so well."
"Corset dresses, virginal draped nightdresses, and hyper-tailored little jackets spoke of high-flown civilization, while a hooded fur parka, a poncho, and a fringed blanket skirt were life on the ground. They sat together remarkably well," he continues.
While we admire the designers for trying to pay homage to their Canadian roots, we see where the outrage comes from.
What do you think? Is the collection racially insensitive or just fine? Is there a way for designers to pay tribute to the clothing of other cultures without crossing a line? Let us know in the comments below!
And for more photos of the collection, just click through the gallery: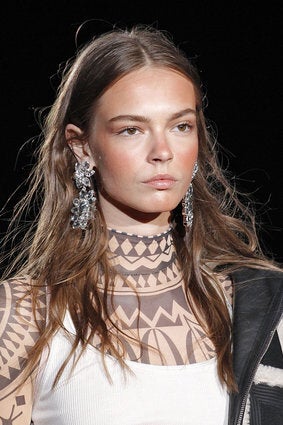 Dsquared2's "DSquaw" Collection