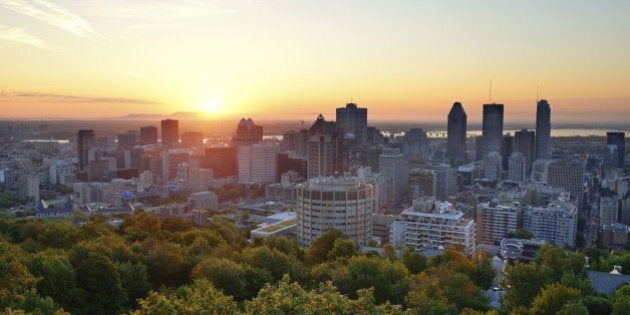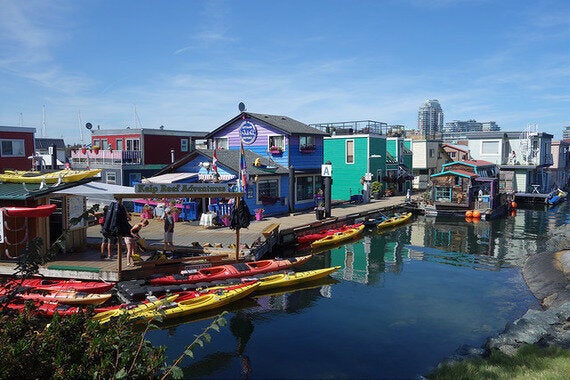 Canada has become famous for its cold weather. Contrary to what many foreigners believe, the Great White North isn't bitterly cold all of the time. In fact, hot and sunny summers often stretch into fall, making beach days, outdoor dining and pleasant hikes more common than cozying up by a fire. The following five Canadian destinations are ones that often experience summer temperatures well into fall.
Victoria, British Columbia
As the province's capital city, Victoria sees an abundance of tourists in all seasons, but many don't know that fall is an ideal time to visit. Victoria is located in a sub-Mediterranean climate zone, which means residents enjoy mild temperatures year-round. September is typically warm and sunny with days averaging 20-degrees Celsius. Cooler fall temperatures don't arrive until mid-October, so you'll have plenty of time to shop, dine, museum hop and explore without your winter jacket.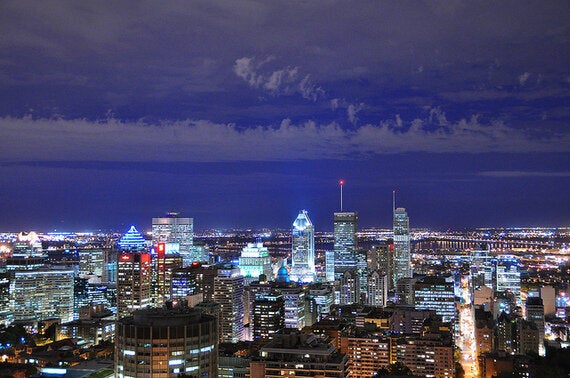 Montreal is known for its blustery winters, but summers are hot, humid and longer than in many other parts of the country. The average daily high temperature in August is 24 degrees, and it continues to hover around 19 degrees through September. U.S. News praised the months of September, October and November as some of the best months to visit the city, because summer temperatures linger after the season's tourists have fled.
Alberta is known for its powder-covered steeps that are ideal for winter ski trips, but winter doesn't come early in the cowboy town of Calgary. The city is home to a humid continental climate that sees summer highs in the low 20s and early fall temperatures between 15 and 20 degrees. Mild fall temperatures and a brief pre-winter drop in tourism make exploring the nearby Rocky Mountains and attending Calgary's many fall festivals even more enjoyable.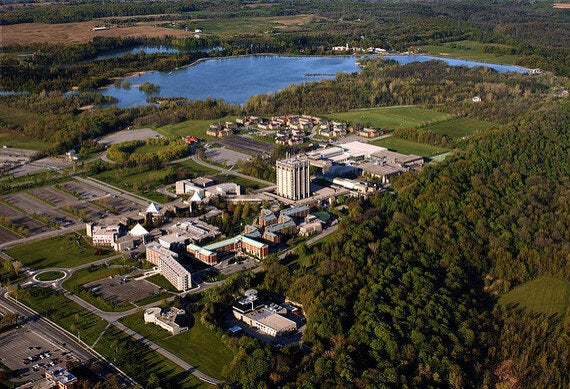 St. Catharines is known to be one of the warmest locations in Ontario and all of Canada. Summer temperatures in the low 20's extend through September and often into October, making fall beach days on the shores of Lake Ontario an option. St. Catharines is a hotspot for boaters, hikers, golfers, beachcombers and swimmers, and the extended fall and mild winters make it possible for locals and visitors to enjoy the outdoors in all seasons.
The lakeside city sees roughly 14 days a year with 30-degree Celsius weather, which can occur from April through September. It's no wonder that St. Catharines residents have grown accustomed to summer weather during at least three seasons.
Kelowna, British Columbia
Southwestern British Columbia is the warmest region of Canada, and most locals know that Victoria and Vancouver are the places to be when the remainder of the country's temperatures drop. However, Kelowna, British Columbia, offers cozy fall temperatures without the hustle and bustle of the city. September's high temperatures typically hover around 21 degrees, and October sees milder highs around 15.
The cozy days and cooler nights are ideal for exploring wineries, diving into Okanagan Lake, playing a round of golf, going for a sail or exploring downtown Kelowna's charming boutiques. Winter comes late in Kelowna, and if you're from east of British Columbia, you may argue that the January daily highs around 0-degrees Celsius are not really winter at all.
Follow HuffPost Canada Blogs on Facebook