Documentary was once seen as the castor oil of cinematic genres: it was supposed to be "good for you," but it didn't taste very good. Aside from the fact that this just wasn't true -- the adjectives "boring" and "dutiful" applied equally to many dreary fiction films -- today documentary might be the coolest cultural form around, and new digital technologies are part of the reason documentaries are connecting with new audiences in innovative ways.
Documentary films, at their very best, are exemplars of cinematic storytelling -- astonishing, delighting, inspiring and enlightening us, and doing so in ways fiction can't, by framing real life in ways we haven't considered before.
Although some broadcasters have abandoned documentary in favour of reality television (which is akin to giving up a great painting for a really bad photocopy of it), audiences haven't. They've embraced documentaries wherever they can find them: at one of a burgeoning number of documentary film festivals, at commercial cinemas (including Toronto's Bloor Hot Docs Cinema, now dedicated to the form), on Netflix and iTunes, in hybrid forms at unconventional venues (like the recent Massive Attack V Adam Curtis show, a "total experience" that blends huge documentary projections, concert-scale musical performance, and volume), and, yes, even in church basements and community centres, which are able to tap into a vast collection of films via the Web and cheaper digital formats.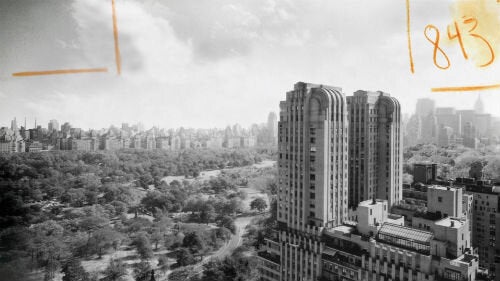 When I joined the National Film Board of Canada in 1981, the technology for making and showing documentaries hadn't changed in decades: cumbersome, if much-loved, 16mm film. You could come to one of dozens of NFB free-loan 16mm film libraries and borrow a print in a battered metal can--you know, to show the film at home on that bulky, complicated and noisy 16mm projector you no doubt kept in your living room...
Actually, to get our films in front of audiences in the pre-Internet, pre-video, pre-film festival era, we had to "put on a show," and make use of every venue we could think of. And I learned first-hand, after threading the projector and turning down the lights, about the transformative power of documentary, especially when audiences were given a platform for discussion afterwards. Such screenings are often catalysts for social-change movements, providing the spark, the distilled understanding of a complex issue, that documentary is so good at providing.
While nothing quite beats experiencing a film with a live audience, the platform for collaboration and discussion is now, literally, in our hands. We are in a new golden era for documentary, but we haven't quite realized it yet. Take the Web, interactivity, photography, animation, text, video, elements of games and art installations, put them all in the hands of documentarians, and you have the interactive documentary, a new form that connects instantly with unlikely viewers all over the world, people who might not have "documentary" at the top of their wish lists but who are attracted to the new, the relevant, the exquisite. As Tom Perlmutter, Chairperson of the NFB, noted in a recent presentation at the prestigious Future of Storytelling conference in New York, digital technologies "have shifted the terrain [of storytelling] in ways we are only beginning to understand."
There's no fixed format or storytelling language for these online documentaries yet, and that's exciting.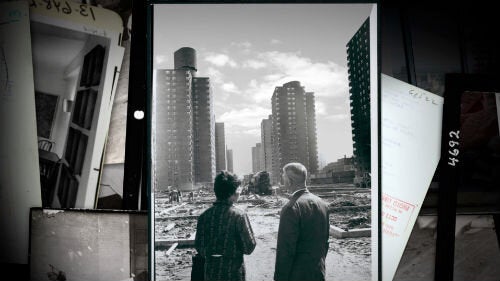 The possibilities are drawing in great documentary filmmakers as well as newcomers: Web developers, graphic artists, animators, photographers and the like. This isn't a movie playing on YouTube; this is a new blend of forms that demands that you lean in, participate and perhaps even contribute to a project's content and to the debate surrounding it. In fact, according to M.I.T. professor William Uricchio, documentary has been at the forefront of cinematic innovation since the days of silent cinema. And now there are free, simple online tools like Zeega that empower you to make an interactive doc without even picking up a camera.
At the NFB, such interactive documentaries as The Last Hunt, Bear 71, A Journal of Insomnia, Waterlife and HIGHRISE present content in non-linear ways, making connections between lives and issues that aren't obvious, pushing the genre in new directions, and winning international acclaim along the way, from Webbys to Canadian Screen Awards to an Emmy.
As it turns out, international audiences really like Canadian stories. Who knew?
In HIGHRISE (directed by Katerina Cizek), a multi-year, many-media international project that looks at how people live vertically, we've taken a "platform-agnostic" approach, using the means, technologies and formats most suited to the particular stories we're telling. In our most recent HIGHRISE production, A Short History of the Highrise, produced with the New York Times Op-Docs section, we've drawn from the incredible riches of the Times's still photography archive of six million images, animating photos and using rhyming narration and the voices of Canadian singers Feist and Cold Specks to create three short films and a completely integrated interactive experience--a visual footnoting, if you will--to recount 2,500 years of highrise history. And several thousand Times readers submitted their own photos as well, forming the basis of a fourth film and interactive piece about the highrise as home.
I've always felt that documentaries, unlike journalism and current affairs, are at their best when they show us something that's right before our eyes but that, for want of the skills of a great filmmaker and generous and collaborative participants, we just haven't been able to perceive and understand. News stories need a "hook." Documentary makes its own. And now more and more people are able to make their own documentaries. That's going to take us all to some interesting places.