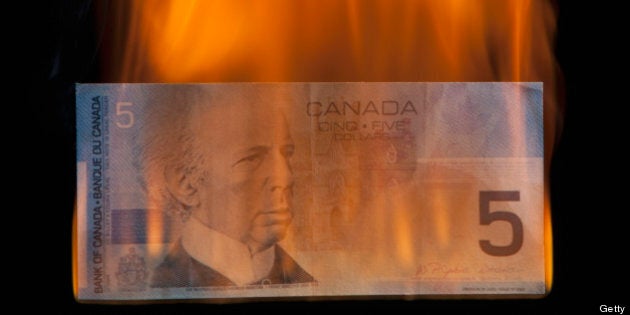 The Canadian dollar fell nearly two cents U.S. in the space of 24 hours as of Thursday afternoon.
The loonie was trading at 96.43 cents U.S., down from 98.2 cents U.S. Wednesday afternoon.
The Canadian dollar's value generally moves with commodity prices. Gold and oil prices plunged Thursday, amid the global stock market rout that began with U.S. Federal Reserve Chairman Ben Bernanke's comment that the Fed's stimulus program will start unwinding before the end of the year.
The Toronto Stock Exchange, which was already having a bad year, plunged nearly 300 points as of Thursday afternoon. The commodity-heavy exchange was experiencing the effects of falling resource prices.
Besides investor skittishness over the potential end to the Fed's long-running, massive stimulus program, markets also reacted negatively to bad news out of China, where credit markets appear to be freezing up, in what the Washington Post called "an unnerving parallel to the first days of the U.S. financial collapse."
Some U.S. investors have been betting on a collapse of the loonie, as well as declines in Canadian bank stocks, on the belief that declining commodity prices and a strained housing market will take their toll on Canada's economy.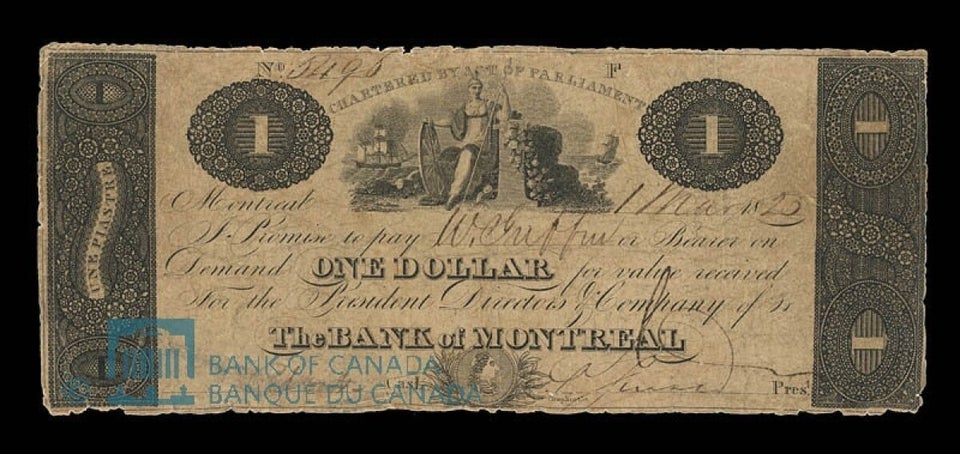 Evolution Of The Canadian One-Dollar Piece
Popular in the Community