Imagine a Canadian dollar that's worth little more than half of a U.S. dollar.
It may have been a seemingly unthinkable scenario just months ago, but with many analysts now predicting US$20-a-barrel oil, that prospect for Canada's oil-linked dollar is now on the horizon.
Macquarie Group analyst David Doyle is predicting the loonie will fall to 59 cents U.S. by the end of this year, due to the ongoing commodity price slump, weak manufacturing and a heavily indebted Canadian consumer.
Bloomberg Business calls Doyle the top forecaster of the Canadian dollar. He was among the first to predict a 70-cent loonie.
A 59-cent dollar would be nearly three cents below the loonie's all-time low of 61.79 cents U.S., in January, 2002.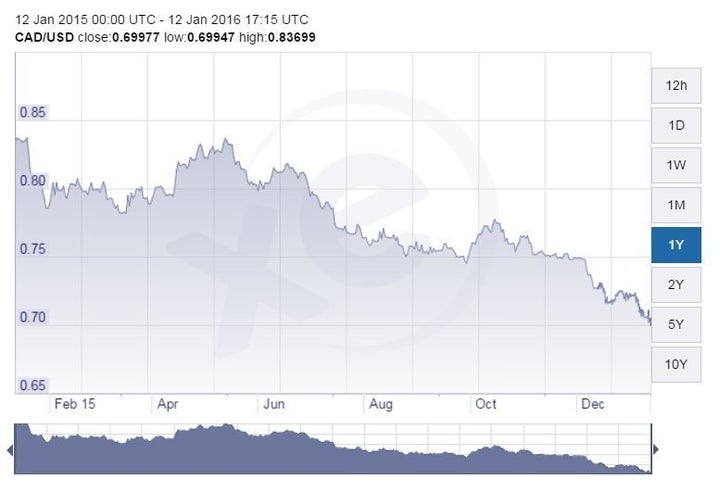 The Canadian dollar has fallen from more than 83 cents U.S. a year ago to less than 70 cents U.S. on Tuesday. (Chart: xe.com)
He is among a growing number of analysts who now predict the Bank of Canada will cut interest rates again to stimulate the economy, perhaps as soon as next week. That would increase the spread between U.S. and Canadian interest rates, putting further downward pressure on the loonie.
"You could imagine the situation is worse today than in the 1990s," Doyle said earlier this week, referring to the last time the loonie saw a prolonged decline.
"We're much more dependent on oil now than we were in the past."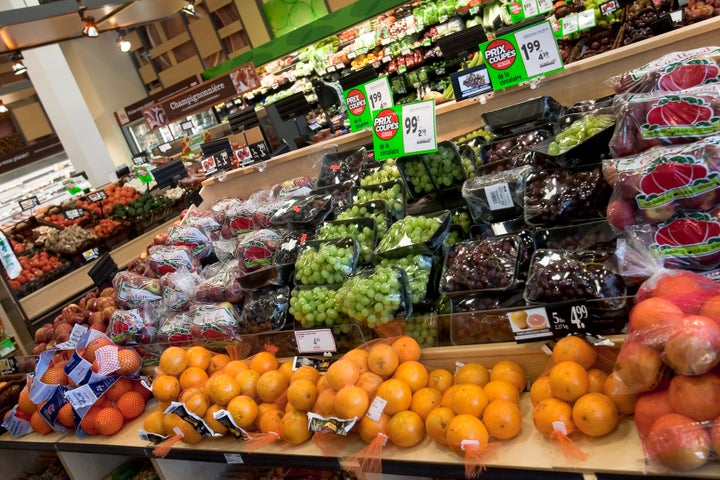 The produce section is seen in a Metro grocery store in Quebec City, March 4, 2009. Fruit and vegetable prices have risen by 9 to 10 per cent over the past year, and more price hikes are expected as the loonie falls. (Canadian Press photo)
The loonie's fall is expected to have a positive impact on Canadian exports in the long run, as it makes Canadian companies more competitive in the global marketplace. But in the short run, such a steep decline in the loonie will likely mean pain for consumers, who can expect to see substantial hikes in prices of imported goods, including staples like fruit and vegetables.
Oil prices rose more than 2.5 per cent in early trading Wednesday, after falling for most of the trading sessions since the start of the year. West Texas Intermediate, the benchmark for North American oil, was trading at $31.21.
But Canadian oilsands product sells at a discount the WTI price, and was trading at around $16.60 at the end of the last trading session.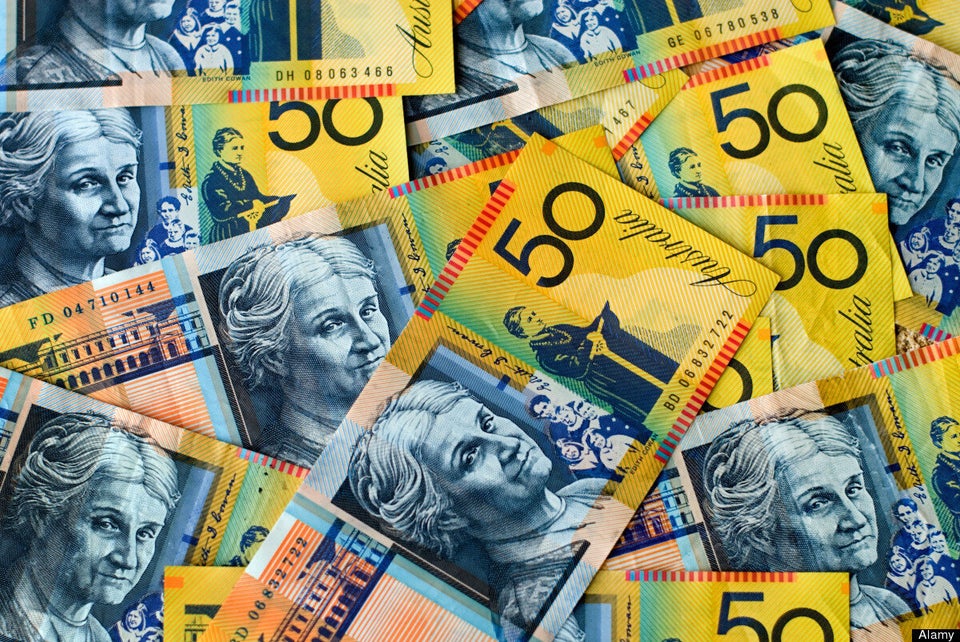 Cool Currency