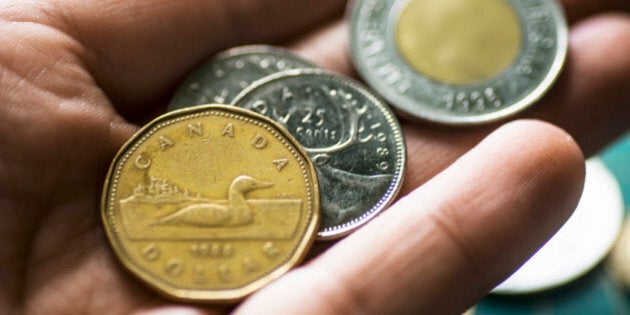 Relax, Canadian shoppers, the loonie's nail-biting slide is almost over.
Or so says David Wolf, a former advisor to the governor of the Bank of Canada, now the manager of a $55-billion investment portfolio at Fidelity.
"We're closer to the end than the beginning of the depreciation," Wolf said, as quoted at Bloomberg.
Wolf, an advisor to BoC governor Mark Carney from 2009 to 2013, said he has started hedging his clients' investments against the possibility of a rising loonie.
The Canadian dollar has bounced back from a recent low of 68.5 cents U.S. last month, to trade just below 73 cents U.S. on Monday afternoon.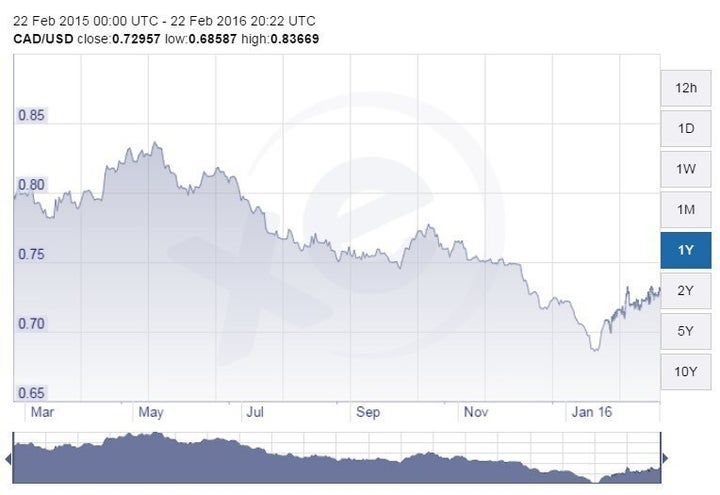 The Canadian dollar largely fell during 2015, before bouncing back in January of this year. (Chart: xe.com)
In a sense, betting that the loonie will rise at this point is little more than playing the historical odds. At 73 cents U.S., the Canadian dollar is trading only 10 cents above than its all-time low, but 37 cents below its all-time high.
If it sticks to this historical range, the loonie mostly has an upside at this point.
But not all analysts are convinced. In the wake of the 30-per-cent drop in the loonie over the past several years, some have become convinced Canada's currency is headed for an all-time low.
But While Wolf doesn't see the dollar falling that low, he doesn't necessarily expect it to go rocketing back to parity with the U.S. greenback, either. Canada needs a low dollar, Wolf says, to make Canadian exports competitive once again.
"Not only does the currency need to get undervalued, it needs to stay there for an extended period of time," he said in 2014, as quoted at BNN.
So while vegetables aren't likely to give back their price hikes of recent months, at least we can reasonably hope for less sticker shock in the months to come.