Looks like money traders still see the loonie as a petro-currency.
Otherwise, how to explain the one cent U.S. jump in the Canadian dollar in the span of three hours this morning?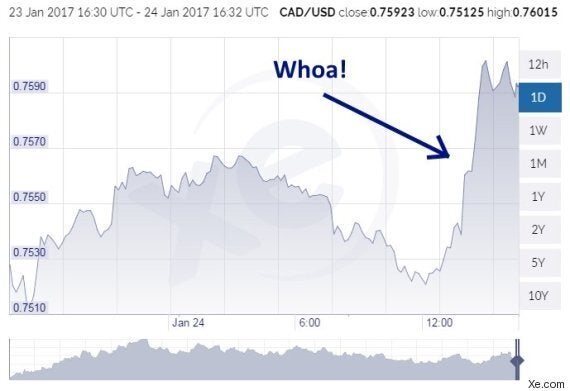 The loonie jumped from about 75.2 cents U.S. at 7 a.m. EST to just above 76 cents by 10 a.m.
It's not the first wild ride it's had recently; currency traders don't seem to know which way it should be going in the age of Trump. The loonie dropped about a cent in one day last week on a comment from Bank of Canada governor Stephen Poloz that an interest rate cut in Canada is "not off the table."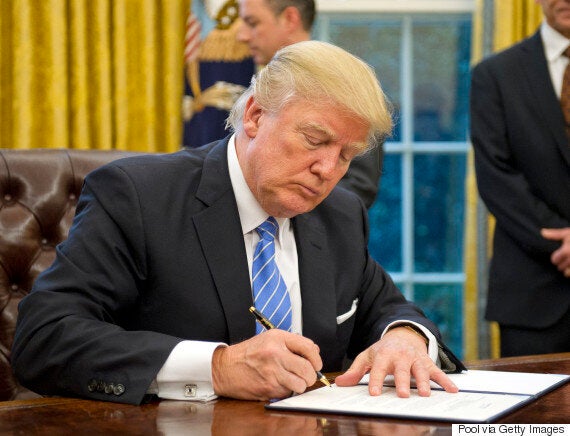 Traders this morning may have already been a bit more confident about Canada's prospects, given a White House economic adviser's comments to Trudeau's cabinet on Monday that NAFTA talks "won't be too tough on Canada."
"Trade between the U.S. and Canada is really very much in balance and is a model for the way that trade relations should be," he said.
"It was a very positive tone, a very positive conversation and very constructive," Innovation Minister Navdeep Bains told Bloombgerg News.
Bains said Canada is "very fortunate" to be the top buyer of U.S. goods.
"We don't take it for granted, and we'll continue to make sure we talk about the integrated nature of our economies."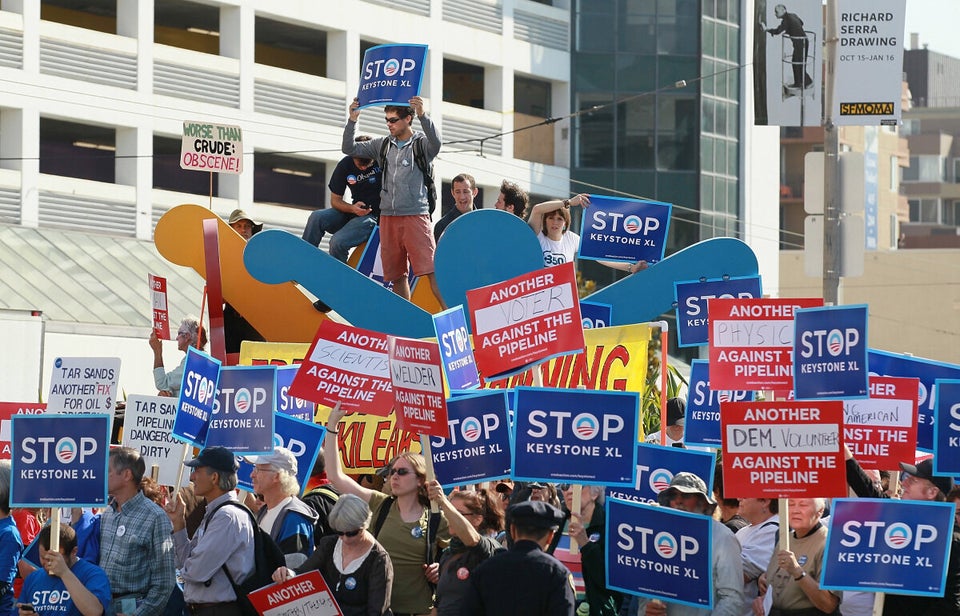 Keystone Protest Retrospective