The peso, the Dow Jones and the S&P 500 weren't the only things that dropped significantly on election night.
The Canadian dollar also fell hard, losing over a cent of its value in just under four hours, as the likelihood of a Donald Trump victory grew on Tuesday.
At around 7:50 p.m. ET, the loonie was worth US$0.7582, according to XE.com.
Its value had fallen to $0.74119 by 11:48 p.m. ET.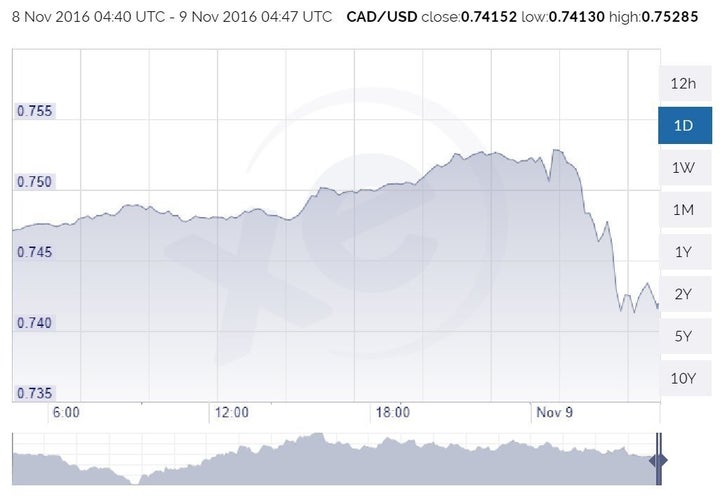 The trend came on a night when the price of West Texas Intermediate (WTI) oil fell by four per cent, to $43.26 per barrel.
The Dow Jones, meanwhile, fell by 4.3 per cent and the S&P 500 dropped by 5.01 per cent.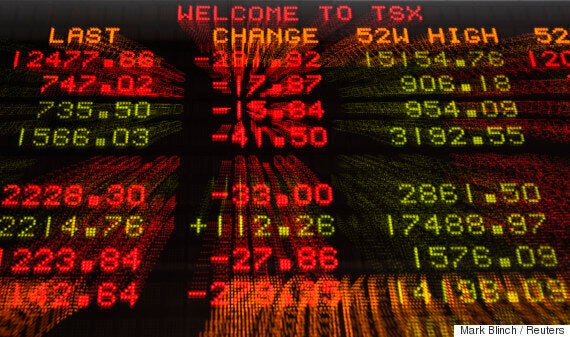 The loonie lost more than a cent in early trading the day after the vote, falling to $0.768, for its biggest drop in 18 months.
Meanwhile, oil prices dropped by about three per cent to $47.60 per barrel for the North American benchmark.
-- Jesse Ferreras and Daniel Tencer, The Huffington Post Canada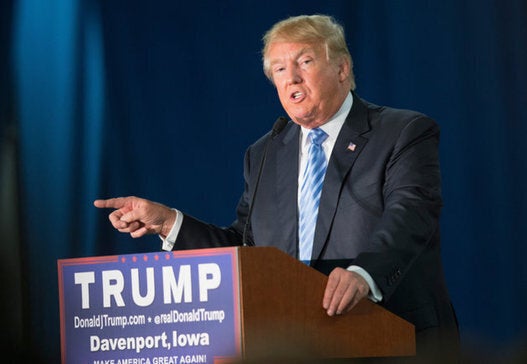 Evolution Of Trump's Muslim Ban
Popular in the Community