As early as grade school, my parents and their contemporaries -- card-carrying members of the Boomer generation -- warned (or rather boasted) that my generation will never earn as much as theirs. While I think it's too early to claim a verdict in my particular case, as a general observation they seem to be right.
A recent smattering of data analyzing salary trends appears to reinforce this perspective that we aren't -- broadly speaking -- taking home a higher salary. Yet, if you read between the lines, we are better off for it.
In Canada, the average salary is expected to increase only 3.1 per cent in 2014, a slight dip over the last few years, according to Mercer, a human resources firm.
In the U.S., a survey by AON Hewitt, a global talent firm shows that base pay can expect to increase 3 per cent in 2014, the highest since 2007 but still far below pre-recession levels.
In both reports, various trends continue to replace straight-up salary increases, such as targeting top performers with bonuses and enhanced reward programs. According to the AON report, 90 per cent of companies polled said they offered performance pay and expect to spend 12 per cent of payroll on variable pay, which is up significantly from a decade ago.
In addition, many companies are investing in a variety of non-monetary employee engagement tools that encourage work-life balance, such as flexible hours, career planning and sabbaticals.
In fact, this trend toward softer, intangible benefits from companies is exactly what we Canadians have been asking for. According to a report this week from Hays Canada, 71 per cent of Canadians would take a reduction in pay in favour of softer benefits, such as career progression and company reputation. Forty-three per cent would take a 20 per cent cut in base salary to potentially earn more through bonuses.
Professionals want more than just an income, explained Walid Hejazi, an associate professor at Rotman's School of Management, who tells his MBA students that if they love their job, "they'll never work a day in their life."
Increasingly, employees value happiness or fulfillment over other measures, such as base salary. He finds it telling that Canada ranks sixth on the UN-sponsored Global Happiness Index and said the most frequent work-related complaint he hears in Toronto, relates to the traffic rather than the work itself.
"We are in a better environment right now than we were 30 years ago, largely because of the quality of life (here in Canada)," observed Mr. Hejazi. "If you factor in health care, our standard of living today must be higher than our parents'," he added.
Increasingly, companies, and employees want more than a salary, said Mr. Hejazi, who references high-tech firms like Google, where employees can engage in relaxing activities at work and eat for free.
"Companies are not giving people benefits as a substitute for income. They are giving them benefits because they want them to be happy and give them space to be creative. It often results in more productive employees, which results in better outcomes for the company," he said.
This is encouraging in most respects. After all, the reason you want money is to have basic needs met and to feel rewarded, satisfied and valued. However, it also means, as Mr. Hejazi points out, that there is a widening gulf between those who are educated and in well-paid occupations and those in career or jobs with dwindling demand, pay and security. And perhaps that's why the next generation is focusing on the things that contribute directly to fulfilment, rather than indirectly through pay to provide the same sense of satisfaction.
"I believe the new generation of workers seek an entire package -- training opportunities, global exposure and flexible work options. It is no longer just the amount on your paycheque," explained Jane Nayagam, vice president of human resources of American Express Canada.
The current expectations of Generation Y is vastly different from their parents, she observed. Flexible work hours, access to resources that help them maintain a healthy lifestyle remain consistent requests that you wouldn't hear to the same degree from their parents.
"I always encourage employees to think about what is important to them. If salary is what is important they should ask. But if they know that's not available at the company they should consider other factors," she said, such as flexibility, access to gyms and financial planning tools.
Ms. Nayagam advises employees to ask questions and get a greater understanding of the breadth of services offered to them at a company. Companies also need to stay on top of the changing needs of their employees, to ensure they feel more valued. For most of us, and that value doesn't always come with a hard and fast price tag. So take that mom and dad, we may earn less but we're probably better off for it.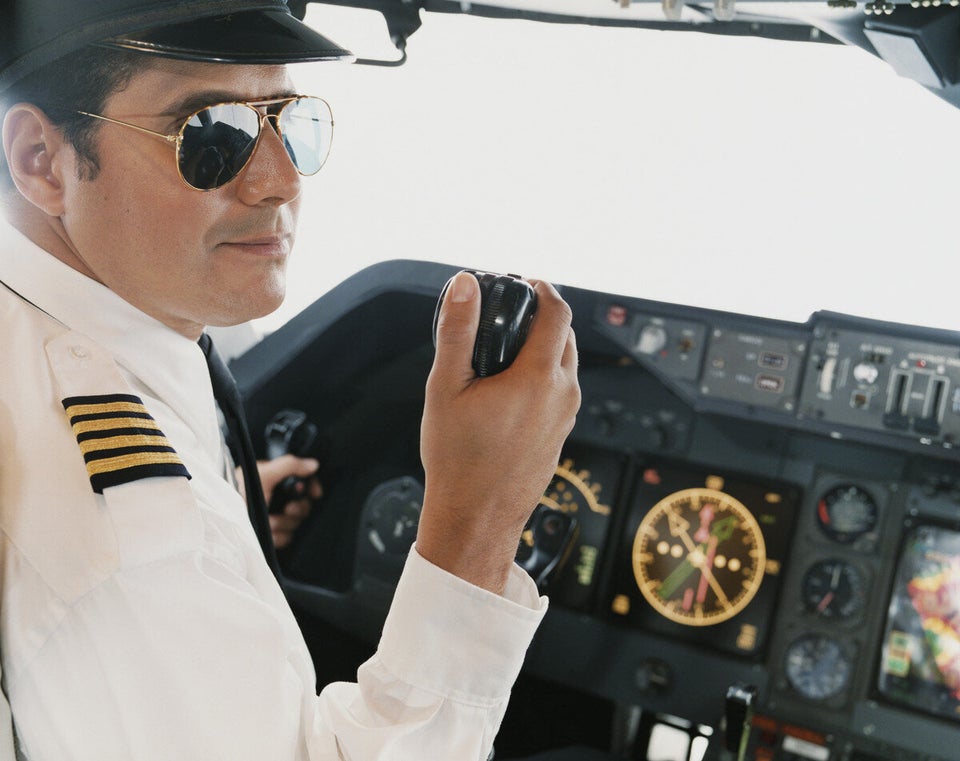 Highest-Paying Jobs That Don't Necessarily Need A Degree In Canada