Canada's has the world's 17th largest economy today, by one measure, but a new forecast predicts the country will fall to 22nd place by 2050, as some developing countries outpace the Great White North.
"By 2050, emerging economies such as Indonesia, Brazil and Mexico are likely to be larger than the UK and France, while Pakistan and Egypt could overtake Italy and Canada," consultancy PricewaterhouseCoopers (PwC) wrote in a new report.
That's not because Canada will experience particularly sluggish growth; rather, it's because the developing world will see a faster rate of population growth, combined with faster economic expansion, than developed countries.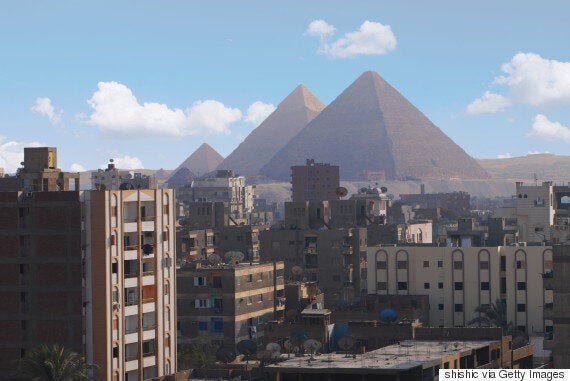 Over the 33 years to 2050, Bangladesh, India and Vietnam will have the world's fastest-growing economies overall, the PwC report predicted.
With many developing countries growing rapidly in recent decades, Canada's economy — once the seventh largest in the world — has been overtaken by such countries as Brazil, India and Indonesia.
GDP projections through 2050, adjusted for purchasing power. Click for full size.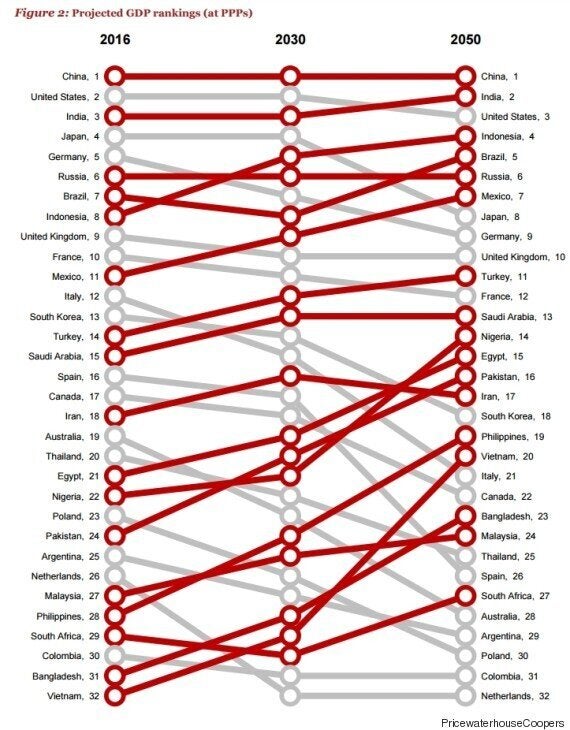 Many Canadian policymakers have been trying to address the issue of Canada's waning economic influence in the 21st century, when countries that count their populations in billions (China and India) will come to dominate the global economy.
The Trudeau government's Advisory Council for Economic Growth recommended last fall that Canada set a population growth target of 100 million people by the year 2100.
The council's head, Dominic Barton, argued Canada will lose relevance in the 21st century if its population doesn't expand rapidly.
But the idea came in for some heavy criticism, especially among climate experts and community advocates. Many argued Canada should focus on maintaining its high standard of living, rather than race to have a larger economy.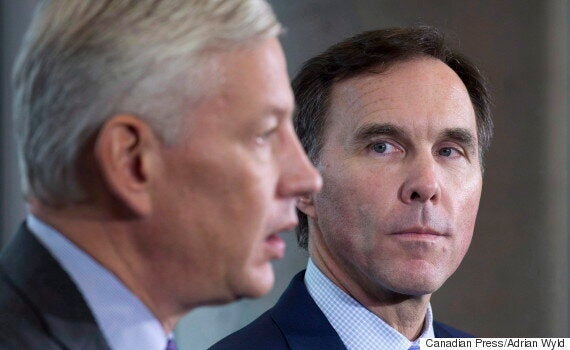 The PwC study looked at two different measures of economic size: Nominal GDP and GDP adjusted for purchasing power parity (PPP).
Nominal GDP shows the raw dollar value of economies, while GDP (PPP) adjusts an economy's size to reflect what people in that economy can actually afford.
The PwC report focused on GDP PPP and by that measure, Canada will fall five spots to 22nd by 2050, from 17th today.
Looking at nominal GDP, Canada has the 10th largest economy in the world today, and it will fall seven spots to 17th by 2050.
Nominal GDP projections through 2050. Click for full size.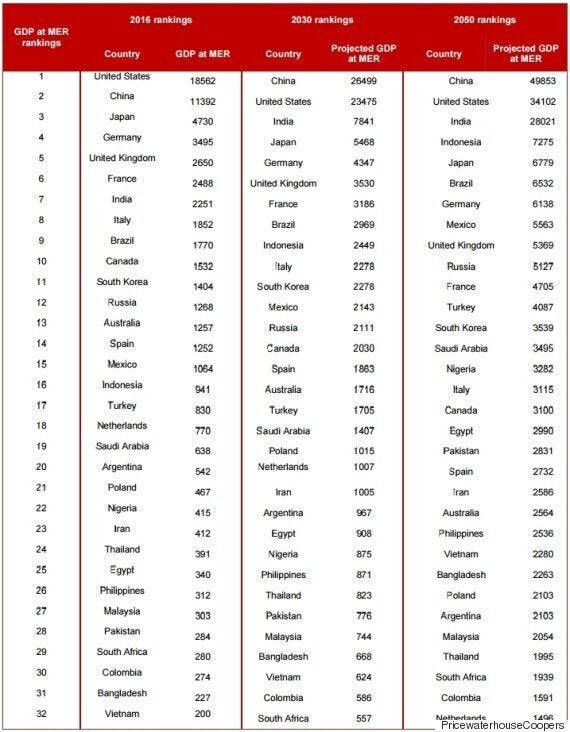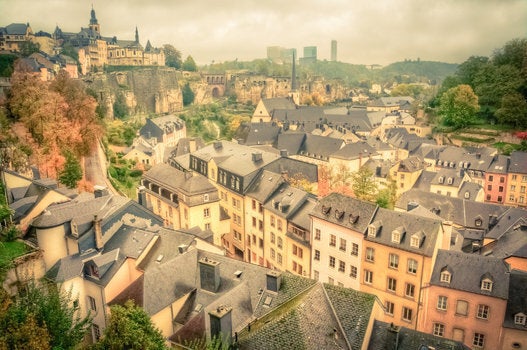 World's Most Competitive Countries, 2015