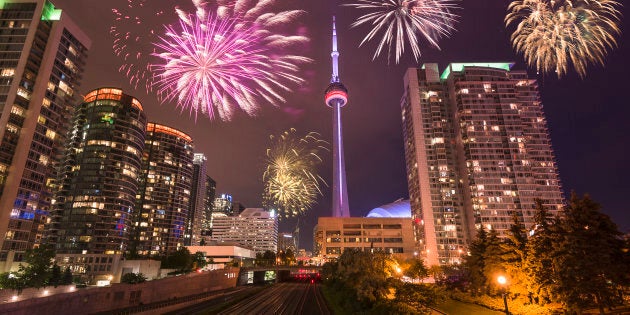 Canada's economy is roaring ahead, and at a much faster pace than anyone had expected.
The economy expanded by 0.6 per cent in May, Statistics Canada reported Friday. That's twice the growth of even the most optimistic projections.
Over the past year, Canada's economy has expanded by 4.6 per cent, the fastest pace seen since the end of the 1990s dot-com boom. The last time the economy showed year-on-year gains this strong was in late 2000, as the global tech bubble began to burst.
Goods-producing industries led the way. The country's oil and gas sector is rebounding from the energy price collapse, and expanded by a whopping 25.7 per cent over the past year, but that number compares against May 2016, when oil production was low due to wildfires in Alberta.
"There appears to be no holding back the Canadian economy."Brian DePratto, TD Bank
A slowing real estate market was one of the few things pulling down Canada's economy in May. Real estate and rental and leasing shrank by 0.2 per cent, which StatsCan attributed to the slowdown in Toronto's housing market that began in April. Construction output fell by 0.6 per cent.
"If the correction in Canadian housing continues and becomes more severe, it could have knock-on effects to household wealth, industrial activity, and employment," warned Bill Adams, senior international economist at PNC Financial, in a client note Friday morning.
On the upside, "the job market is strengthening," Adams noted.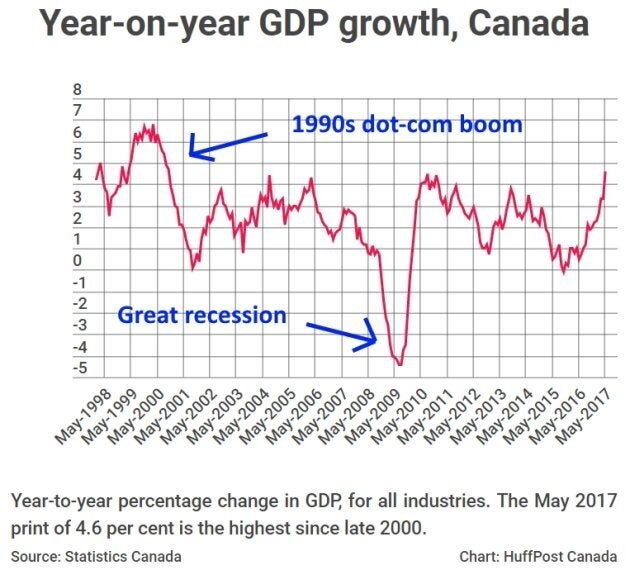 "There appears to be no holding back the Canadian economy, at least for now," TD Bank senior economist Brian DePratto wrote in a client note.
DePratto suggested the rapid pace of growth will mean the Bank of Canada will raise interest rates again this fall.
The bank raised its key lending rate for the first time in seven years earlier this month, on the expectation that inflation is about to make a comeback, thanks to strong growth.