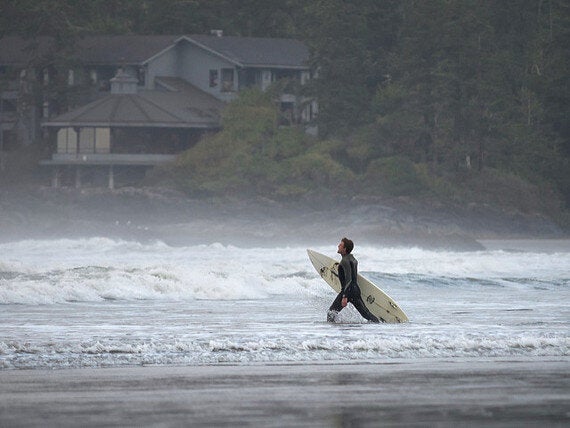 Canadians are no strangers to adventure. Whether it's backpacking in some of the world's most photogenic national parks, surfing double overhead waves in Tofino or ziplining through the rainforest, there's no doubt that Canadians know how to have a good time (and get the adrenaline pumping). The following are just a few of the many action-packed adventures you can enjoy in the Great White North this summer.
Tofino has become a surf destination for travelers from around the globe. However, you don't have to be an expert to have fun in the waves off the coast of British Columbia. The Pacific Surf School was voted the No. 1 surf school in Tofino, and the instructors make learning easier and more fun than ever with family lessons, private lessons and group lessons available. Experienced surfers can also take part in more advanced lessons to help them hone their skills on all types of waves. It's time to learn what the "feeling the glide" is all about.
Fly Through the Trees in Whistler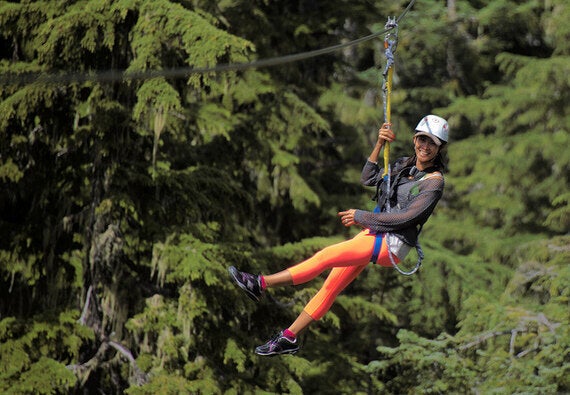 Ever wanted to experience the sensation of flying? Superfly Ziplines in Whistler makes it possible. Soar through mountain valleys and Whistler's lush rainforest canopy, admiring mountain views and enjoying the exhilarating feeling of weightlessness the entire time. Superfly also offers a treetop ropes course, featuring Tarzan swings and suspended bridges, for those who want even more fun above ground and among Whistler's most captivating scenery.
Explore the Rockies on Foot
You don't have to have a complete adrenaline junkie mentality to enjoy Canada's adventurous side. The Canadian Rockies are home to more hiking and biking trails than anyone can cram into a single visit, but the team at Canadian Rockies Hiking will help you make the most of any stay. Whether you're into mountaineering and climbing, backcountry excursions or more mellow walks among some of Canada's most picturesque natural scenery, Canadian Rockies Hiking will help you get out and explore at your own pace.
Try Whistler's Most Extreme Activity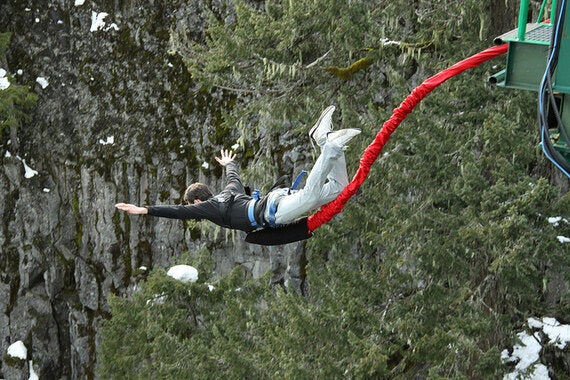 If you're seeking a summer adventure even more intense than ziplining and surfing, you can find it back in Whistler. The Whistler Bungee lets thrill seekers jump 50 meters from a platform above Cheakamus River for a rush that can't be compared to any other. Whistler Bungee has a 100 per cent safe jumping record, and the operators have been in the industry for more than 20 years, so you know you're getting a hefty dose of safety with your adrenaline-filled experience. In addition to a serious adrenaline rush, you'll enjoy the unbelievable views of the peak of Black Tusk, the Cheakamus River, basalt column cliffs and a lush old-growth forest.
Go Iceberg Hunting in St. John's
Seeing Icebergs float off the coast of Newfoundland is a once-in-a-lifetime experience. Hop aboard the award-winning Iceberg Quest tour boat to depart from St. John's into the deep blue waters of the Atlantic to see the more than 10,000-year-old ice formations up close and personally. Icebergs range from roughly a massive 200 feet in size to just 15 feet, each one is majestic in its own way. Aboard the Iceberg Quest boat, you'll also want to keep your eyes peeled for humpback whales, the Atlantic puffin and so much more.
Follow HuffPost Canada Blogs on Facebook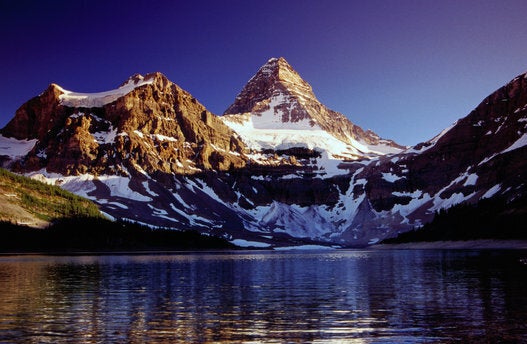 Best Places To Camp In Canada