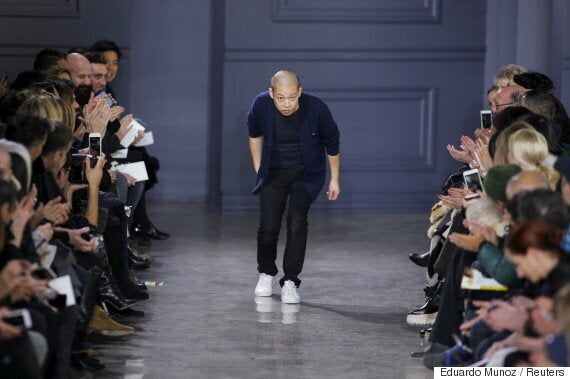 ​Canadians really do reek of talent. They ooze with innovation and seep with creativity. Canadians gave the world basketball, the Wonderbra and the AM radio. Canadians discovered insulin and invented the theory of tectonic plates. This level of greatness and achievement is the same in today's Canadian fashion industry. From coast to coast, there are designers sketching, sewing and styling their way to recognition.
​In last week's article, Nabenah Johnson discussed how the creation of a Canadian fashion council could assist in the globalization of an industry. An industry which is currently fragmented by an uneven distribution of support and finances. Some countries place great emphasis on monitoring their contributions to the global fashion storehouse, while others, like Canada, have made no move to oversee this crucial expression of art and culture.
​Appreciation of Canadian fashion is so vital for the simple reason that it exists; and it is stronger than ever. Designers in every corner of this country are testing the boundaries of modern style, and trailblazing paths towards fashion innovation. These are the individuals who make Canadian fashion an entity worth fighting for.
​In Atlantic Canada, somewhat of an uprising is taking place. Local and national talent have congregated for Atlantic Fashion Week, an event that showcases Canadian designers with weekly presentations over the course of two months. One such designer is Kevin A. MacDonald, representing his up-and-coming men's streetwear label, Optimize Greatness Apparel. First founded in Quebec two years ago, the brand creates quality, timeless pieces that can be styled to fit any occasion.
​The Canadian fashion industry is not only home to emerging designers, but veterans of the fashion circuit. Jason Wu is a shining example of a Canadian designer who has experienced worldwide success in response to his sophisticated and wearable pieces. Focusing primarily on Resort and Ready-to-Wear collections, Wu creates for every woman. At just 33 years old, Wu has received some of the most prestigious awards in the business; most recently he was the recipient of the International Designer of the Year at the 2016 Canadian Arts and Fashion Awards. Wu has dressed women like Reese Witherspoon, Kerry Washington and even Michelle Obama.​
​Also no stranger to high-profile clients, Atelier Grandi is a label adorned by directors, actresses and entrepreneurs alike. After showing her debut collection at Vancouver Fashion Week in 2014, dressmakerOptimize Greatness Apparel proved her Vancouver-based atelier to be a strong player in the world of luxury attire. Atelier Grandi has caught the attention of today's most looked-to fashion sources, including Glamour U.K. and Vogue U.K. The brand boasts a custom-made clothing experience, promising customers the perfect fit each and every time.
​It is no secret that Canadian fashion is underestimated. The silence surrounding this sector forces Canadians to assume that great design talent does not exist here when, in reality, it bleeds from the minds of creators at every stage of the industry. Whether they have dressed movie stars, or are just breaking in to the business, all Canadian fashion designers ultimately need the same thing; an uninterrupted and nationally upheld work space in which they are able to compose their lace-covered, pleat-ridden, and tulle-filled symphonies .
Follow HuffPost Canada Blogs on Facebook
Also on HuffPost:Jason Wu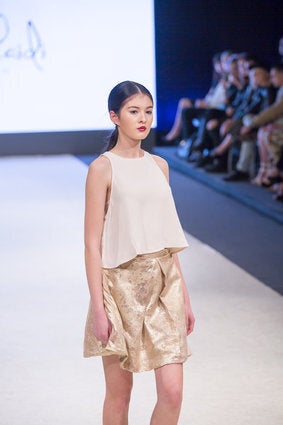 Vancouver Fashion Week Fall/Winter 2016