Father's Day is just around the corner, and this one is extra special. This year's milestone arrives two weekends before our country's big birthday bash. As an advocate for connecting teachable moments with special occasions, I recommend selecting gifts for Father's Day that have Canadian flair. It's a great way for the entire family to celebrate dad and commemorate Canada 150 simultaneously.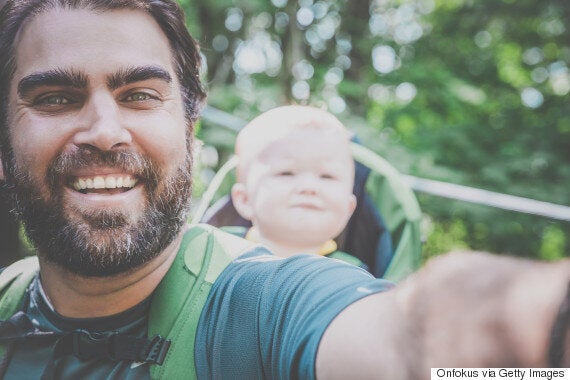 Here are five ideas to honour Dad in true Canadian style:
Enjoy a memorable bonding experience with an activity of his choice. This can be attending a home game with his favourite sports team, enjoying a meal at the neighbourhood restaurant, or even a live comedy show featuring local talent. In my case, I have a family that loves theatre. Last week I went on a father-daughter date to see Strictly Ballroom the Musical at the Princess of Wales Theatre. It's a very fun, happy, feel-good show that is running until June 25th. Perhaps the best part for my dad was watching me get picked to dance in the aisle with the cast, making it one of his most memorable musicals.
2. BBQ books, accessories and tools
Father's Day and BBQs go hand in hand, so why not get dad a gift he can use for the grill? It will also come in handy for Canada Day and other summer gatherings this year. Visit Indigo for items to guide dad towards new grilling recipes while perfecting his barbecue technique. For cookbook inspiration, look out for Weber's Greatest Hits and Pitmaster. Other cool accessories include the outset leather grill mitt, aprons with catchy Canadian phrases, and the great Canadian outdoors blanket. The delicious meals dad prepares with your gift is just a bonus.
If your dad is a foodie, pick out some gourmet local food products to make him a customized basket. I am a huge fan of the winter and spring One of a Kind Shows for discovering new items (next show in November 2017). This is where I discovered made in Canada sauces, garnishes, and snacks that I purchased from Wicked Gourmet, Sinai Gourmet and The Bean Ladies. You can also find local delicacies at farmers markets, food festivals, and your local grocery store. Hopefully dad will be in a generous mood to share his new treats!
4. Made in Canada clothing
For the father who appreciates comfort and quality in clothing, pick out a present for him to wear with a Canadian connection. I am a huge supporter of apparel that is made in Canada. Check out Redwood Classics for a manufacturer with an amazing Canadian story spanning several generations. My hubby loves lounging around in their sweatpants and hoodies with an embroidered maple leaf logo at the back (found at select retailers). For extra Father's Day fun, pick out an ensemble for dad and a matching youth version for the kids to sport on the big weekend - or any day at all.
Does your dad need to kick up his feet and take a break? For the ultimate wish list item, take him on an excursion in Canada. It doesn't have to be a location far away or a vacation that is lengthy in time. Why not get in the car and take dad somewhere special to leave the stress behind? That's what I did this month with my husband with a getaway to Grafton's very own Ste. Anne's Spa. He was so happy to get away from the city, turn off all electronic devices, and pass out by the pool. He did not mind the pampering with a deep tissue massage and delicious meals with local ingredients, either. One night away was the perfect retreat while celebrating close to home.
How will you be celebrating?
Follow HuffPost Canada Blogs on Facebook