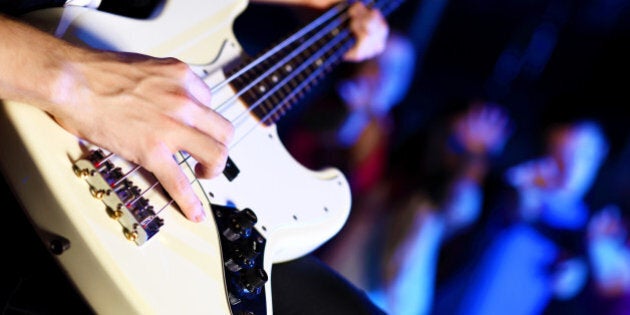 Bars and clubs across Canada have always booked domestic musicians in their venues, but American and other international acts are crucial to their viability. However, a recent change in how the federal government views those "foreign workers" has many club owners, concert promoters and booking agents wondering how they'll be able to cope with what could be anywhere from a 200 to 400 per cent increase in the cost of bringing in foreign talent from abroad.
An extensive report in the Calgary Herald explained what the changes -- which came into effect July 31 -- will mean.
Any venue where music isn't the primary business but which books bands or performers must pay an application fee of $275 per musician and each member of the band's touring crew when it applies for a Labour Market Opinion to enable foreign workers to play and work at their establishment.
On top of that, clubs and bars would be paying an additional $150 for each musician's and tour crew's work permit. And if the application is rejected, clubs would not get their money back and would have to pay the fees all over again should they reapply. In layman's terms, bringing in a large touring ensemble like American group The Polyphonic Spree would be financial suicide.
Before the changes came into effect, the fee was $150 per band member with the maximum payment being $450, a rather minimal cost when shared by club owners across the country.
"If I have a one four-member American band at the Palomino, I'm looking at $1,700 Canadian just to get them on the bill -- and that's on top of paying out a sound tech, paying for posters, gear rental, paying the other bands, staffing," Spencer Brown, booker for Calgary club The Palomino, told the Calgary Herald. "Concert promotion at this level is, in itself, a high-risk occupation. So this has just put it through the roof. There's no way to start already $1,700 in the hole and break even. It's impossible."
The government responded to inquiries from the publication by saying there are exemptions to the fees for touring musicians "performing several tour dates in Canada" or performing at festivals. But the huge stumbling block for club owners and bookers is they "must not perform in bars and restaurants."
In other words, a tour like Jay Z and Justin Timberlake's "Legends of the Summer" stadium run or massive events like Ottawa's Blues Festival or Quebec City's Festival d'Ete would be exempt, but smaller venues would have to pay what seemingly amounts to a touring tax on small businesses.
Venues that have a performance space only open for shows, such as Toronto's Horseshoe Tavern which has a front bar and a back venue, would be exempt, says music scene mainstay Mark DiPietro, who has done everything from booking venues and managing bands to running a record label.
He adds that while he's not in favour of any work visas for "cultural exchange," everyone is overreacting here. "I think someone should ask a Canadian band what they have to go through to play the U.S. versus some guy in Calgary complaining that he had to pay for a visa for a band he brought to his bar that he is selling booze as well as tickets for. That Palomino guy should have asked another promoter to share the cost or hired a Canadian band. The end."
News of the changes sparked a petition on Change.org protesting the impact the changes will have. "This will inevitably cripple small music venues and small business talent buyers," reads the petition, started by Carlyle Doherty.
As of 1pm EST Thursday morning, over 63,000 had signed the petition including artists such as Kittie, Cadence Weapon, Dan Mangan and Lamb Of God.
MP Jason Kenny, Minister of Employment, Social Development & Multiculturalism, has been tweeting his defense of the fee hike.