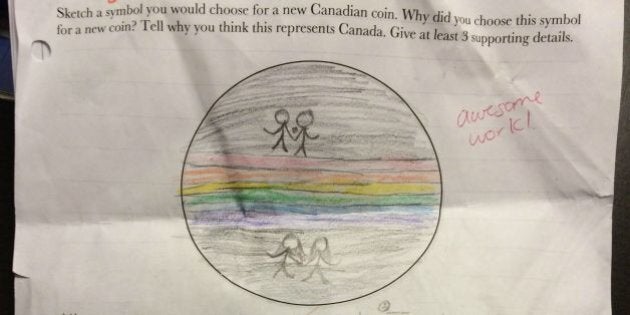 This kid has a great idea for the design of new Canadian coins.
For a school assignment, fourth-grader Julia had to draw and write about what she would want a new Canadian coin to represent. Her choice? Gay pride, drawing two same-sex couples and a rainbow.
Posted on Reddit by her father, who, as he says "didn't even know about the assignment until I cleaned out her backpack tonight," the idea is getting a lot of love.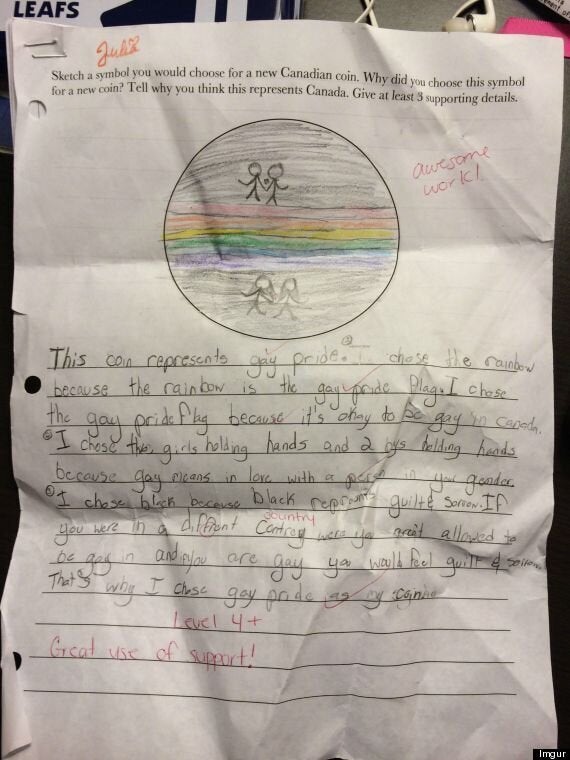 What we really adore is her explanation for the drawing.
"If you were in a diffrent (sic) contrey (sic) were (sic) you weren't allowed to be gay in and you are gay you would feel guilt & sorrow. That's why I chose gay pride as my coin," she wrote.
Despite the adorable spelling mistakes, she deservedly got an A plus for her work.
We could all learn a lesson or two from this little girl!