We're betting hoarding coins will soon be the latest Canadian fad.
That's because the new toonie, with a stunning design of the iconic Northern Lights, GLOWS IN THE DARK.
The Royal Canadian Mint announced a special set of coins that would be circulated this year to celebrate Canada's 150th birthday. But the sneaky minters intentionally kept the glow-in-the-dark feature a surprise to generate ADDED EXCITEMENT.
It totally worked because we can't stop talking about the toonie in ALL CAPS.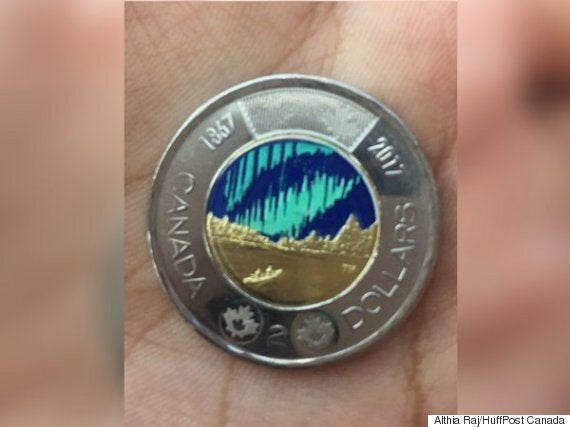 The coin was coloured using the mint's new "new pad-printed process and a new ink formulation containing luminescent material," mint spokesman Alex Reeves told HuffPost Canada.
All that COOL TECHNOLOGY makes the aurora borealis design POP.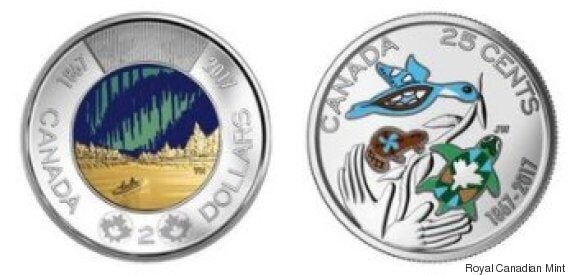 About three million of the toonies have been made for general circulation, and you'll see them eventually as banks replenish their coin inventory, explained Reeves.
The mint also added colour to the Canada 150 circulation quarter, designed by Joelle Wong when she was eight years old.
More from HuffPost Canada
Instead of hoping for these YOLO COINS to show up in your change at Tim Horton's, you can buy a full set of the Canada 150 coins yourself at a Royal Canadian Mint boutique in Ottawa, Winnipeg or Vancouver, or online.
CANADIAN CURRENCY IS 🔥🔥🔥.
The Most Important Stories Sent To You

'The Daily Brief' connects you with our best stories sent right to your inbox.
Popular in the Community