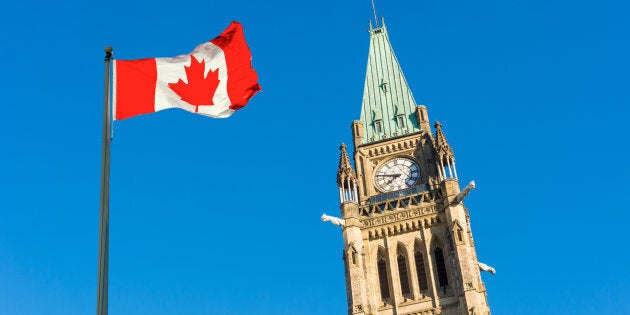 OTTAWA — The House of Commons shut down email and computer network services Sunday over fears hackers might try to break into Canadian parliamentary accounts.
Commons spokeswoman Heather Bradley told HuffPost Canada the Parliamentary emails accounts "were temporarily deactivated as part of preventative measures" due to the hacking in the United Kingdom.
On Friday, MPs in Britain and their staff were informed of a "sustained and determined attack" against their networks.
In Canada, a message from the information technology service branch noted the "unscheduled multiple service interruption" occurred from 4 a.m. to noon Sunday and affected:
Constituency Connectivity Service (access to internal Hill services)

Email services

Network drives

Network services
"Preventative steps were taken to maintain the security of IT services. The IT environment remains secure and the investigation is ongoing," the note to MPs stated. "All services have returned to normal, but Information Services is continuing to monitor all services affected."
'They are targeting political parties'
Earlier this month, Communications Security Establishment chief Greta Bossenmaier told reporters that cyber threats against democratic processes are increasing around the world.
"They are targeting political parties and politicians to coerce, manipulate or publicly discredit individuals, and they are targeting traditional and social media to manipulate and influence the public discussion or reduce trust in the democratic process," the head of Canada's foreign signals intelligence agency saidabout unnamed nation states and cyber criminals.
"And Canada is not immune to these threats," Bossenmaier added.