It's hard to take Canada's new Canadian Heritage Minister Pablo Rodriguez seriously after repeated and avoidable missteps in the handling of his new portfolio.
Two weeks ago, the Globe and Mail queried Rodriguez about a series of closed-door consultations on racism that had been quietly launched by the Department of Canadian Heritage. Ironically, Rodriguez claimed to the Globe and Mail that "Canada is not a racist society, wherever one lives." While Rodriguez walked back that odd statement a few days later, it was only one of many perplexing and disappointing things that have happened in recent weeks.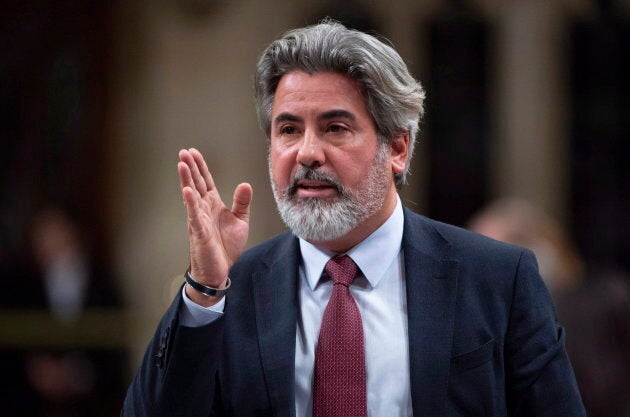 As far as Canadian Heritage's new consultations about racism, it's difficult to have a warm fuzzy feeling. First, they are shrouded in secrecy. The public is not made aware of when they will take place, or who has been invited. For community groups left on the outside, there is no obvious mechanism to join the consultations — hardly a good recipe when the topic is racism.
Rodriguez and Heritage claim that the secrecy is required to enable "focused, meaningful and safe conversations" among community members, experts, academics and others. But Parliament's Heritage Committee managed to meet with similar stakeholders — most with lived experience with racism in Canada — in a transparent schedule of meetings in 2017. The study considered applicants in a process open to the public, and hosted meetings over several months in 2017 without incident, despite the rancour around motion M-103 which initially triggered the study.
Rodriguez can hardly pretend that the problem of racism is not well understood.
In the new study, Heritage has scheduled 22 consultations before the end of the year, apparently as part of an initiative to develop a new national anti-racism strategy. A new "national plan" may be needed, but Rodriguez can hardly pretend that the problem of racism is not well understood. Parliament's Heritage Committee conducted a months-long study of Islamophobia and other forms of religious discrimination last year involving dozens of stakeholders and hundreds of pages of written briefs. The resulting "M-103 Report" found not only significant common ground among participants on the issues facing Canada's religious minorities — barriers to employment and professional accreditation, obstacles to integration, and others — but also common ground on the steps that government should take to address these challenges. The 30 core recommendations set forth by the Committee this past February likely came as no surprise to the racism experts at Canadian Heritage.
In fact, Heritage's new consultations seem largely redundant with the work of the Parliamentary Committee. In Parliament's rapid and well-documented initiative, 15 different meetings were held with members of religious communities, cultural minorities, lawyers, human rights experts, law enforcement and other interested parties.
In another perplexing assertion, Rodriguez told the Globe and Mail that the secret consultations are designed to "focus on concrete solutions" and avoid a debate over the issue of "systemic" racism. Rodriguez went on to claim he wanted to tackle problems like "higher unemployment and incarceration rates among members of particular communities." Seemingly without realizing it, Rodriguez had thus contradicted himself, as differing rates of employment and incarceration are textbook examples of systemic racism.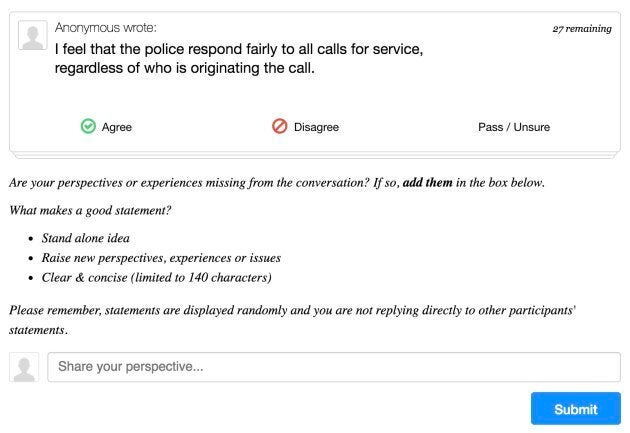 For anyone not invited to the invitation-only consultations, Canadian Heritage launched an online survey to gather input from concerned members of the public. But if secretive, invitation-only consultations were questionable, the online survey is even more inadequate. Seemingly set up to mollify players who have been excluded from the closed sessions, the survey has serious flaws and will be useless in any serious study of racism in Canada.
In the survey, Participants are asked to "agree" or "disagree" with around 30 largely unrelated statements. Surprisingly, the survey gathers no demographic data on participants, so all answers are void of context. Thus, if one disagrees with the survey statement, "I think the jury process is fair," the survey results will be unable to correlate this to the race, religion, age, sex or location of the respondent. As such, Heritage will be unable to determine rates or experiences of racism from respondents because it doesn't bother to collect the data on race, religion or other demographics.
The flaws of Heritage's online survey are too numerous to describe in a brief blog. Another problem is that there is nothing to prevent the same individual from taking the survey multiple times. Since the survey doesn't gather name or contact info, respondents can simply complete the survey from a different device to circumvent the "security." Yet another issue is that respondents are offered only a binary choice — agree or disagree — to broad, complex statements about discrimination, poverty, employment and other issues.
Racism is apolitical, Mr. Rodriguez? Think again!
Even if well-meaning Canadians do take the time to track down this awkward online survey, Heritage Canada will still be unable to glean any useful data from the results.
To justify his approach, Rodriguez claims that Heritage wants to "get to the bottom of things without getting into a political debate." Despite Rodriguez's comment, racism has been "political" in Canada for years, since before Confederation itself. The M-103 brouhaha around Islamophobia in 2017, for example, went viral largely because Conservatives seized on it for partisan gain during their leadership race. A motion on Islamophobia introduced in the House just four months earlier passed in seconds with unanimous consent. And in another recent example, Coalition Avenir Québec announced its intent to pass a law banning the wearing of religious symbols by civil servants just the day after it won the Quebec election. Racism is apolitical, Mr. Rodriguez? Think again!
But politics may be exactly what Rodriguez is playing himself as he launches Heritage into a lengthy exercise of consultations and supposed analysis. What better way to bury the debate and avoid any tough decisions until after the federal election slated for next fall.
Many of Canada's racialized and religious minorities agonized over successive Harper governments waiting for an improvement in their social outlook. If Trudeau delays action beyond the next election cycle, these groups have good reason not only to be disappointed, but to seek alternative recourse for their grievances. Sadly, in the meantime, they face the spectre of continued obstacles to equitable employment, government services and social justice.
Have you been affected personally by this or another issue? Share your story on HuffPost Canada blogs. We feature the best of Canadian opinion and perspectives. Find out how to contribute here.