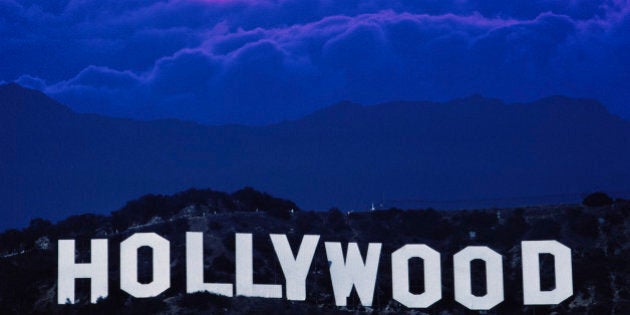 For a long time, the suggestion that Canadian history could be mined for entertaining TV drama was, at best, scoffed at. At worst, sent the detractors into fits of apoplectic rage (I've been labelled a Kool-Aid drinking suicide cultist merely for suggesting Canadian filmmakers could set stories in Canada).
But recently there's been a reverse trend, including the epic drama, The Book of Negroes, the gritty western Strange Empire, and just recently premiering the WW II spy thriller, X Company. (Not to mention Bomb Girls and the on-going Murdoch Mysteries).
X Company is inspired by Camp X, a real life Canadian spy training facility during WW II. And it comes from the creators of Flashpoint -- and if that doesn't give it street cred in this country, nothing will. After all, Flashpoint was the game changer for Canadian TV. I won't say it broke ground -- because that dismisses the efforts of earlier trailblazers -- but it laid planks and paving stones through paths that previous generations of filmmakers had to portage through.
I've only seen the first episode, but it's looking pretty good. The pilot was a bit rushed in spots (as is often the case, given it's trying to tell a story and introduce the characters and the premise) but it's pulpy enough to make for something to kick back to after a hard day at work, while keeping you on your toes with an unexpected plot turn or two, an eye to characters, and a willingness to twist the emotional knife.
While The Book of Negroes, chronicling the epic journey of a woman enslaved as a child and making her way across North America (living through the American Revolution) and eventual freedom in Nova Scotia and then Sierra Leone is every bit as good as you probably heard it was. It's a compelling drama with fine performances that stays focused on the human characters. To see it as a simply an "issue" drama is to short change it. The Book of Negroes isn't about slavery -- it's about a woman who lived through slavery. And there's a difference.
And then we come to Strange Empire, a gritty western set in pre-Confederation Alberta. There were things I appreciated about it (like a willingness to acknowledge that early Canada was multi-racial in the way a lot of past historical movies and series haven't been). It was billed as a "feminist" western because of its female protagonists, but it's actually a more gender-balanced western than most "normal" westerns (one online commentator dismissed it as a "feminist lesbian" version of Hell on Wheels -- so I guess that makes Hell on Wheels the gay misogynist version of Strange Empire). Unfortunately I haven't felt the series lived up to its accolades, or was as "smart" as its fans proclaimed.
What unites these programs (and others) is the fact that they are all squarely aimed at being popular entertainment while rooted in Canadian history. This is significant because acknowledging Canada in pop entertainment has often been a contentious issue. Many Canadian TV series (and movies) either explicitly pretend they aren't Canadian or settle in a vague Anytown or "Generica." The CBC's other recent series include Ascension, which pretty much uses American flags as wallpaper, and Schitt's Creek, a sitcom in which the characters make frequent American references and the makers boast you can't tell where it's set.
But pop culture is culture. In our mass media society, we learn through fictional entertainment.
And whoever is the purveyor of entertainment gets to shape public perception. A recent American series called Turn is set during the American Revolution -- and a central villain in it was John Simcoe. Yet in Canada (and the British Empire) Simcoe was an important figure in the abolition of slavery. So which is liable to be his legacy? As a progressive hero in history books -- or as a villain in an American TV drama?
So the fact that Canadian filmmakers are embracing Canadian settings and history as an intrinsic part of exciting tales is nice to see. (Though only one hour of the six in The Book of Negroes actually took place in Canada, and there is a very American vibe to Strange Empire, with many of the characters Americans who have migrated north).
But almost every article or TV spot I've come upon about X Company generally involved the reporter saying how they'd never heard of Camp X. But when I first heard about X Company my reaction was "It's about time." Heck, Camp X was mentioned as far back as William Stevenson's 1976 book A Man Called Intrepid. Now, obviously, I'm not saying every Canadian journalist who reported on the TV series should have heard of it -- but did none of them?
More bizarre were comments I saw about The Book of Negroes from people saying that -- gosh! -- they didn't know Canada ever had slavery. I mean -- how the f**k do you not know that? (Though it illustrates how effective drama can be as an educating tool, because The Book of Negroes barely even alludes to slaves in Canada).
Admittedly, I'm of mixed feelings. I know some people are frustrated about Canadians' willful ignorance of this country's own history of slavery. But the other argument is, if Canadians choose to remember Canada only as part of the heroic Underground Railroad, maybe there's value in that too. If we think of Canada as a home for justice, does that give us something to live up to today?
Not that Canada's involvement in the Underground Railroad has fared much better, dramatization-wise. I can only think of two Canadian TV movies in the last 50 or 60 years (Race to Freedom and Captive Heart: The James Mink Story) which used that as a subject matter. (And that cringe-inducing Heritage Minute of the heroic white abolitionists and the hysterical black woman).
It's great to see storytellers embracing Canadian culture as grist for daring spies, gun-totting cowgals and sweeping epics. But when even professional journalists have never heard of spy schools or know much about early black history, it gives you an idea of how much damage has been done by generations of Canadian film and TV makers cravenly setting stories in "Generica" -- and how much farther there is to go.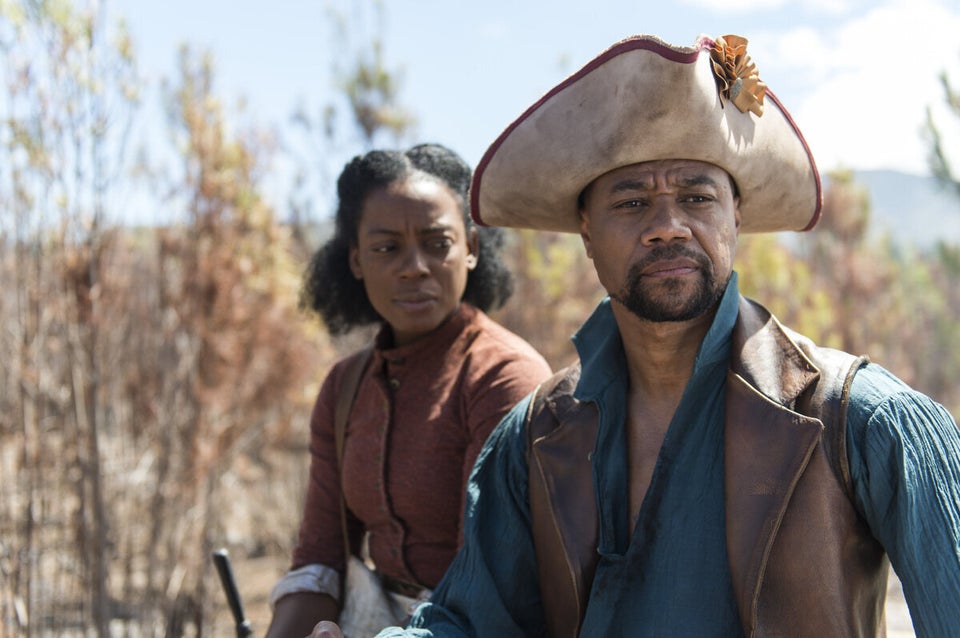 CBC TV Fall/Winter 2014-15