If you thought the juggernaut that is Canadian housing was over (as some are predicting), all we can say is: Not yet.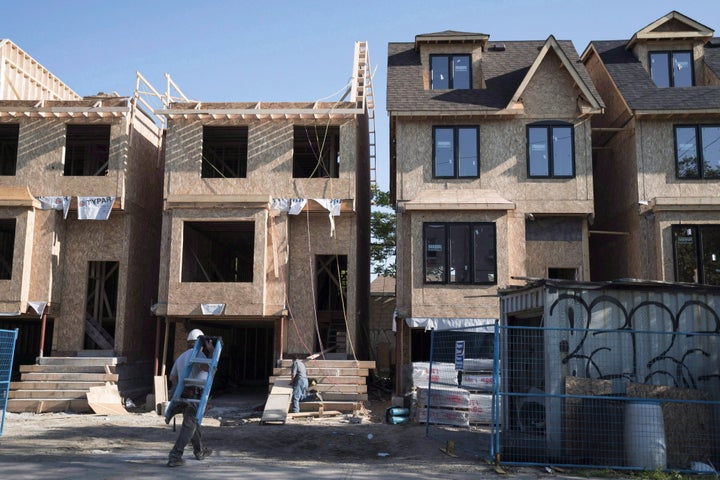 Investment in condo construction in Vancouver is up nearly 49 per cent in a year, while in Toronto it's up by 28 per cent in that time. Investment in detached house construction is up 17.2 per cent in Vancouver and 37.3 per cent in Toronto.
Those percentages are even bigger than the roughly 30-per-cent house price growth seen in Vancouver, and the 15-per-cent house price growth seen in Toronto over the past year.
But in the the oil producing provinces — Alberta, Newfoundland and Saskatchewan — it's the exact opposite.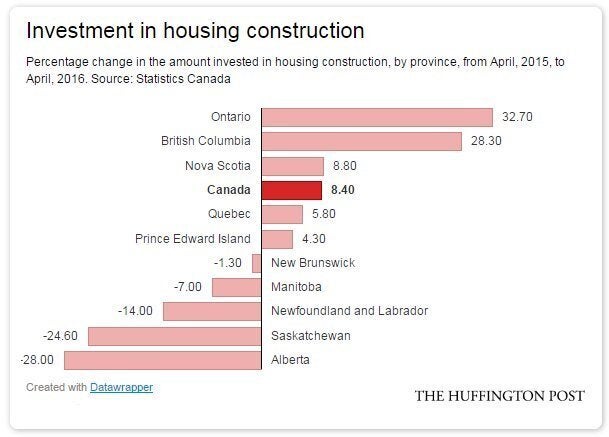 This construction boom could be good or bad news for Canada's housing markets, depending on your perspective. Here are the optimistic and pessimistic scenarios.
For bullish observers, these numbers mean Canadian developers are responding to rising demand in Toronto and Vancouver, where most of the massive house-price growth is happening.
National Bank economist Stefane Marion points out that Toronto and Vancouver have seen unusually large job growth in recent years, pushing the cities' populations up and increasing demand on housing.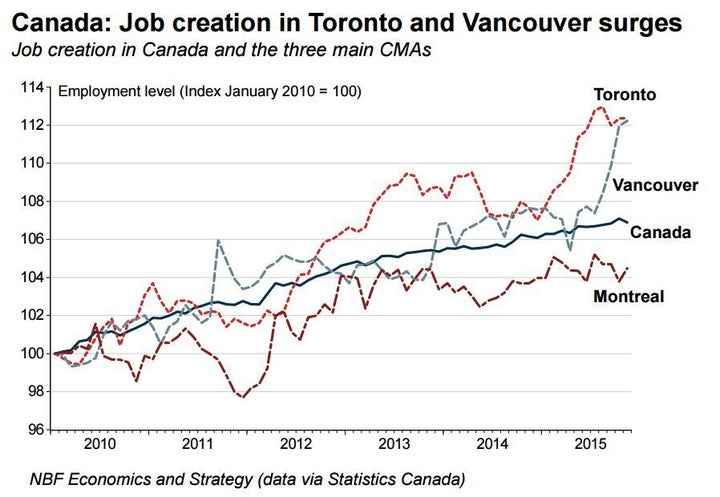 "Large inflows of permanent immigrants (about 240,000 in the past year) coupled with the misfortune of commodity-producing regions have redirected … population migration flows towards Toronto and Vancouver," Marion wrote in December.
"So long as this situation endures, home prices in those two cities are unlikely to weaken significantly."
But a large increase in condo supply could take some pressure off prices, helping with affordability.
For bearish observers, the boom in condo construction is a sign that Canada's housing markets are overheating even further.
They note that Toronto and Vancouver have seen large jumps in home sales, some of which could be explained through house-flipping — the practice of buying a home and selling it shortly afterwards.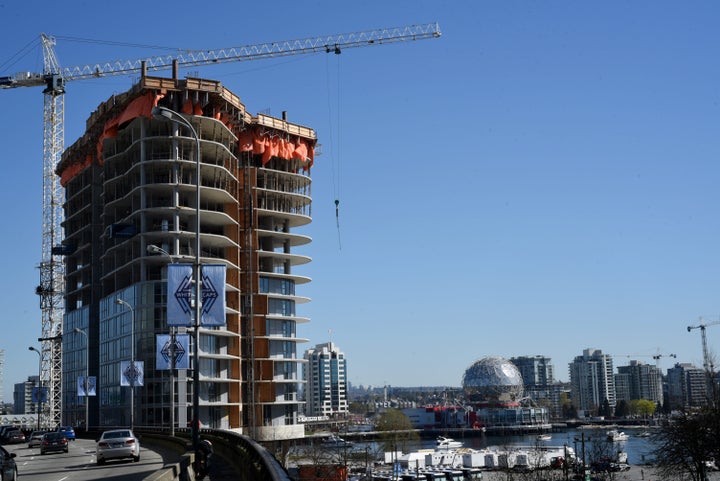 That's because, when house price growth slows, speculators disappear from the market, and some of the "demand" for housing turns out not to have existed.
Thus a boom in condo construction, which results in slower price growth, could end up sending prices lower when the house-flippers disappear.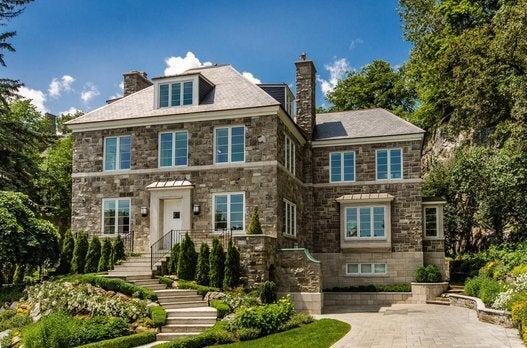 Feb. 2016: What $5 Million Will Buy You In Canada