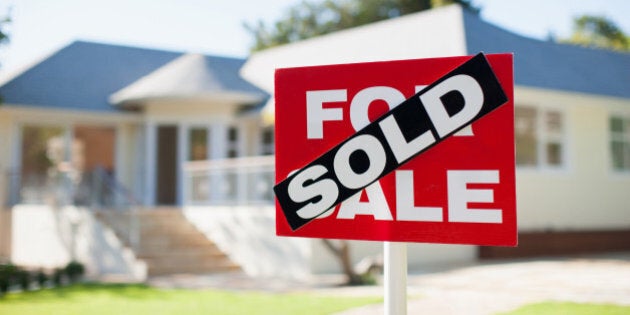 OTTAWA — The Canadian Real Estate Association says sales of existing homes rose by eight per cent last month compared to a year ago, while the national average home price soared 17 per cent.
CREA says the national average home price was $470,297 in January, fuelled largely by price gains in greater Vancouver and greater Toronto.
However, excluding the piping hot markets of Ontario and British Columbia, the average sale price actually edged lower by 0.3 per cent from a year ago to $286,911.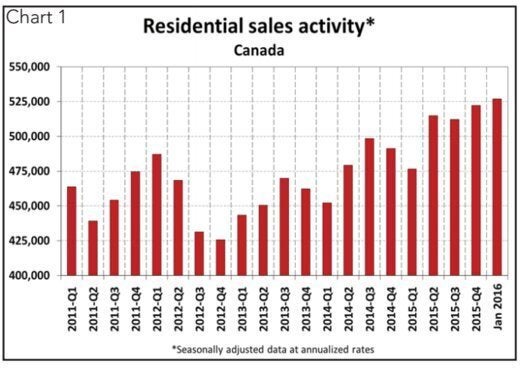 "Canada's housing market continued to exhibit some radical regional differences in January, consistent with the underlying economic picture," BMO senior economist Robert Kavcic wrote.
"Vancouver's market is drum tight, with an almost unheard of 91 per cent sales-to-new listings ratio (in other words, almost every new listing is getting absorbed within the month as record sales meet average growth in new listings).
"On the flip side, sales and prices continue to retrench in markets exposed to oil prices. Sales in Calgary are now down more than 40 per cent from their 2014 high, but prices have corrected a modest 3 per cent to date."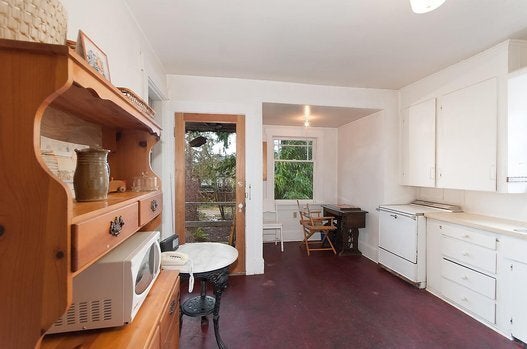 Vancouver Teardown Listed For $2.4 Million
On a month-to-month, seasonally adjusted basis, CREA says national home sales rose 0.5 per cent in January, compared to December of last year.
Meanwhile, the number of new listings on the Multiple Listing Service declined by 4.9 per cent in January, compared to December.
Though he expects the market to be "more of the same" for the rest of this year, Kavcic noted that "the explosion in price gains since the Bank of Canada began cutting rates last year might warrant some real concern down the road."
TD economist Diana Petramala said Toronto and Vancouver "are expected to be well supported by foreign investment and positive net interprovincial migration flows this year, but still ease off their currently elevated levels."
Petramala predicts house prices will decline in those two hot markets next year. And "every month of double-digit home price growth raises the risk of a deeper home price correction down the road," she added in a client note Tuesday.
CREA chief economist Gregory Klump said single-family homes remained in high demand in Toronto and Vancouver last month, while a number of Alberta markets continued to see ample supply while potential buyers sat on the sidelines.
"Tighter mortgage regulations that take effect in February may shrink the pool of prospective homebuyers who qualify for mortgage financing and cause national sales activity to ease in the months ahead,'' Klump said.
New federal rules requiring Canadians to put down larger down payments on homes that cost between $500,000 and $1 million took effect Monday.
— The Canadian Press, with files from The Huffington Post Canada
Popular in the Community